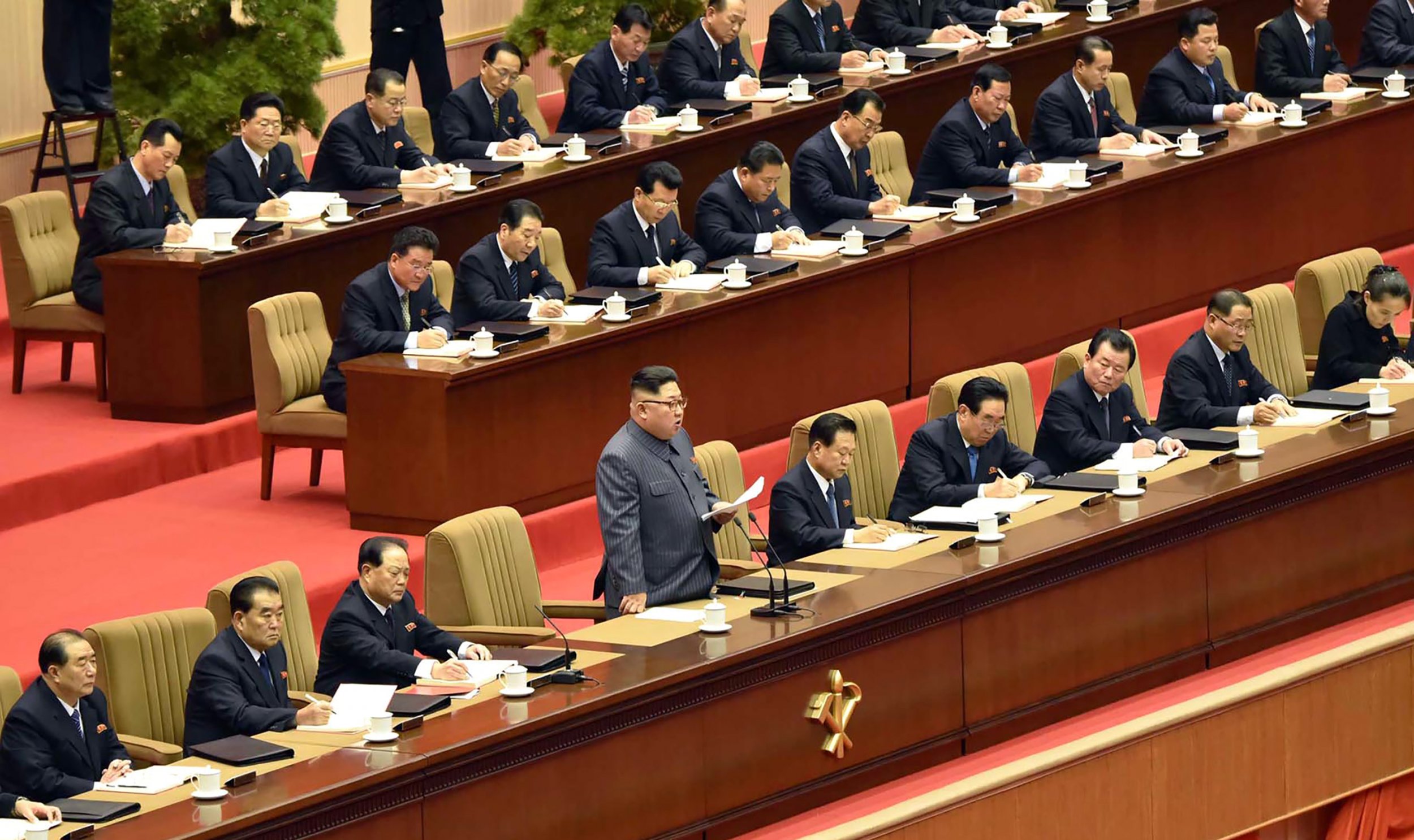 North Korea has labelled the latest round of U.N. sanctions imposed on its economy an "act of war" led by a "frenzied" Trump administration.
Pyongyang threatened to retaliate against those who supported the new measures. On Friday, the U.N. Security Council passed new sanctions on the North Korean regime for its ballistic missile test.
The sanctions, drafted by the U.S., ban almost 90 percent of petroleum exports to the country. The country is already subject to wide-reaching sanctions imposed by the international community because of its nuclear ambitions.
The North Korean state news agency KCNA reported a statement from the foreign ministry that said the U.S. had come to fear its nuclear force and had become "more and more frenzied in the moves to impose the harshest-ever sanctions and pressure on our country."
It said that the sanctions had been engineered by the U.S. to impose a near-total economic blockade of the hermit kingdom, which can only count China as a diplomatic ally on the international stage.
"We define this 'sanctions resolution' rigged up by the U.S. and its followers as a grave infringement upon the sovereignty of our Republic, as an act of war violating peace and stability in the Korean peninsula and the region and categorically reject the 'resolution,'" it said.
"There is no more fatal blunder than the miscalculation that the U.S. and its followers could check by already worn-out 'sanctions' the victorious advance of our people who have brilliantly accomplished the great historic cause of completing the state nuclear force," the ministry said.
Other aspects of the sanctions include all North Korean nationals working abroad having to return to the country within 24 months, and a ban on North Korean exports of goods such as machinery.
The Kim regime is engaged in a war of words with the U.S., as well as South Korea and Japan. Earlier this year, Kim called President Donald Trump a "dotard." In reaction to the sanctions passing on Friday, Trump tweeted: "The World wants Peace, not Death!"
Trump's National Security Adviser H.R. McMaster said earlier this month that North Korea was the "greatest immediate threat to the U.S." In reaction to North Korea missile tests and threats, the U.S. has engaged in a major joint military exercise this month with the South Korean army that involved more than 12,000 personnel.
On Tuesday, Japanese newspaper Asahi Shimbun reported that the North Korean regime had started tests with the goal of loading intercontinental ballistic missiles (ICBMs) with anthrax.
A day earlier, the Trump administration released its National Security Strategy, which warned North Korea was "pursuing chemical and biological weapons which could also be delivered by missile."