North Korea 'Ghost Ships': Why Are Skeletons Washing Up on Japan's Shores?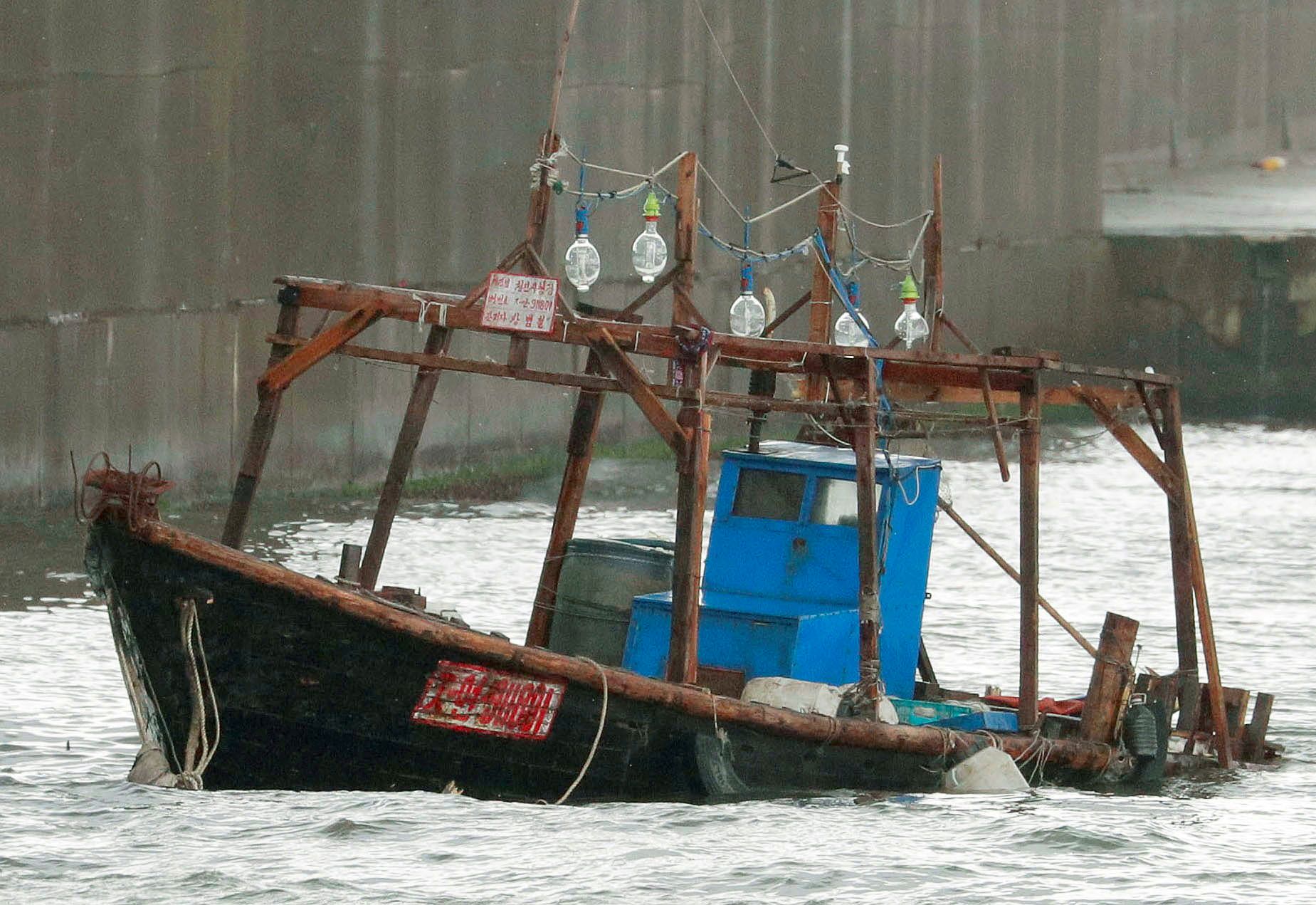 Updated | Authorities in north Japan found an unmanned wooden boat washed ashore in Katagami City, northwest Japan, on December 12, the second boat discovered on Japanese shores that day.
The next day, police and coast guard officials investigating the vessel found two partially decomposed bodies on board. One was wearing a badge with a portrait of the former North Korean leader Kim Jong Il on his clothes, according to a report by CNN.
That same day, a stray corpse with a piece of paper bearing Korean characters in its pocket washed up in nearby Akita City. This discovery came shortly after another suspected North Korean vessel was found in northern Japan with at least one dead body on board.
The incidents are the latest in a recent spike of "ghost ships" drifting into Japanese waters from North Korea. A total of 83 unmanned vessels were discovered on beaches this year, either found empty or with only skeletons on board.
What are these "ghost ships" and where are they from?
The vessels have been dubbed "ghost ships" because they are usually found completely deserted or with only dead bodies onboard.
Another wooden vessel with a Korean People's Army sign was found on an uninhabited islet off the island of Hokkaido in late November. Authorities found fishing equipment but no weapons inside the ship.
In the same record month for arrivals of North Korean vessels on Japanese shores, eight men were found alive on a boat at Yurihonjo Marina, Bloomberg reported. They claimed they were fishermen from North Korea who had encountered trouble at sea.
As expected, North Korea has not mentioned the missing vessels or made a plea for their safe return.
Why are dead North Korean fishermen washing up on Japan's shores?
Although Japanese officials have tried to investigate the cause of death, the bodies washed up are almost always in advanced stages of decomposition, making it difficult to establish why they died.
The fishermen's basic wooden rickety boats do not have powerful modern engines or GPS navigation systems so it is likely that if they ventured out too far or steered off course, they would lose their bearings, according to a BBC report.
With little food on board in the winter months, exposure or starvation are likely explanations for their deaths. But the question as to what the fishermen were doing before they perished is still up for debate.
Marcus Noland, an analyst at the Peterson Institute for International Economics, told CNN that the dead fishermen are North Koreans seeking to offload their catches on the black market.
According to Nolan, that the plight of the ships' crews are a "reflection of the growing desperation in the North Korean economy." Due to the stringent international sanctions passed in the wake of Pyongyang's nuclear and missile testing ban, North Korea is banned from selling seafood to other countries, he said.
"They're having to rendezvous with foreign vessels in international waters to sell their catches on the high sea so it can be relabeled [from North Korean fish to Japanese or South Korean]," Nolan added.
Satoru Miyamoto, an expert on North Korea, told CNN in November that there has been a marked increase in ships washing ashore since 2013.
"It's after Kim Jong Un decided to expand the fisheries industry as a way of increasing revenue for the military. They are using old boats manned by the military, by people who have no knowledge about fishing," Miyamoto said.
Correction: An earlier version of this story misspelled the name of Satoru Miyamoto.