North Korea Hack: Is Kim Jong Un Stealing Bitcoins to Fund His Nuclear Missile Arsenal?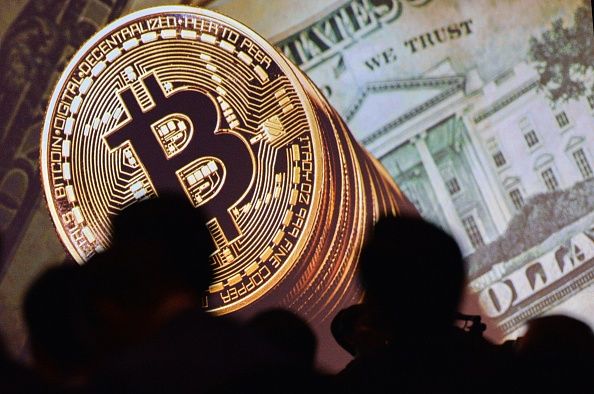 Updated | North Korean hackers may be targeting South Korean bitcoins, according to CNN.
The news network reports they appear to be amassing the cryptocurrency by a combination of threats, theft and "mining," which refers to the process of creating bitcoins by solving complex mathematical problems online. South Korean police told CNNthat in July and August of this year employees at four exchanges that trade bitcoins received "malicious" emails.
The precise nature of those emails is unclear, but reports suggest that some may have contained ransom demands. As outlets like Forbes have explained, hackers linked to North Korea have been acquiring bitcoins by using "ransomware," which is malware (malicious software) that targets a victim's data and essentially holds it hostage until a ransom—in these cases, a bitcoin ransom—is paid.
"It is a fact that North Korea has been attacking virtual currency exchanges," Lee Dong-geun, a director with South Korea's state-run Korea Internet and Security Agency, told CNN. "We don't know how much North Korea has stolen so far, but we do know that the police have confirmed the regime's hacking attempts."
Bryce Boland, a Singapore-based chief technology officer for Asia Pacific with cybersecurity firm FireEye, told CNN that North Korea is likely training large numbers of bitcoin experts, which would mean such attacks will increase.
"They could do those transactions very quickly ... and avoid traceability of the cash," Boland told CNN.
Reports that North Korean hackers were targeting bitcoins have been circulating for months. According to CNN, experts have no idea exactly how large a bitcoin stash Kim has—just that it's very large and will continue to get larger.
Bitcoin is a virtual currency that exists only online and is traded independently of any banking system. After a rocky couple of years since its introduction in 2009, its value in 2017 skyrocketed, and in recent weeks bitcoin trade has become a frenzied and potentially lucrative enterprise.
The bitcoin boom is particularly timely for Kim as President Donald Trump threatens to impose additional sanctions. Since bitcoin exists independently of the regular financial market, it's conducive to anonymous and unregulated use by hackers. As Kim appears to continue developing his nuclear weapons program, bitcoin makes for an increasingly attractive investment; nukes, as you might expect, are expensive to build.
Correction: This article originally stated that Bryce Boland is FireEye's Chief Technology Officer. His title is Chief Technology Officer for Asia Pacific.