North Korea: Hackers Targeted U.S. Military Workers Via Job Ad Spam During Missile Tests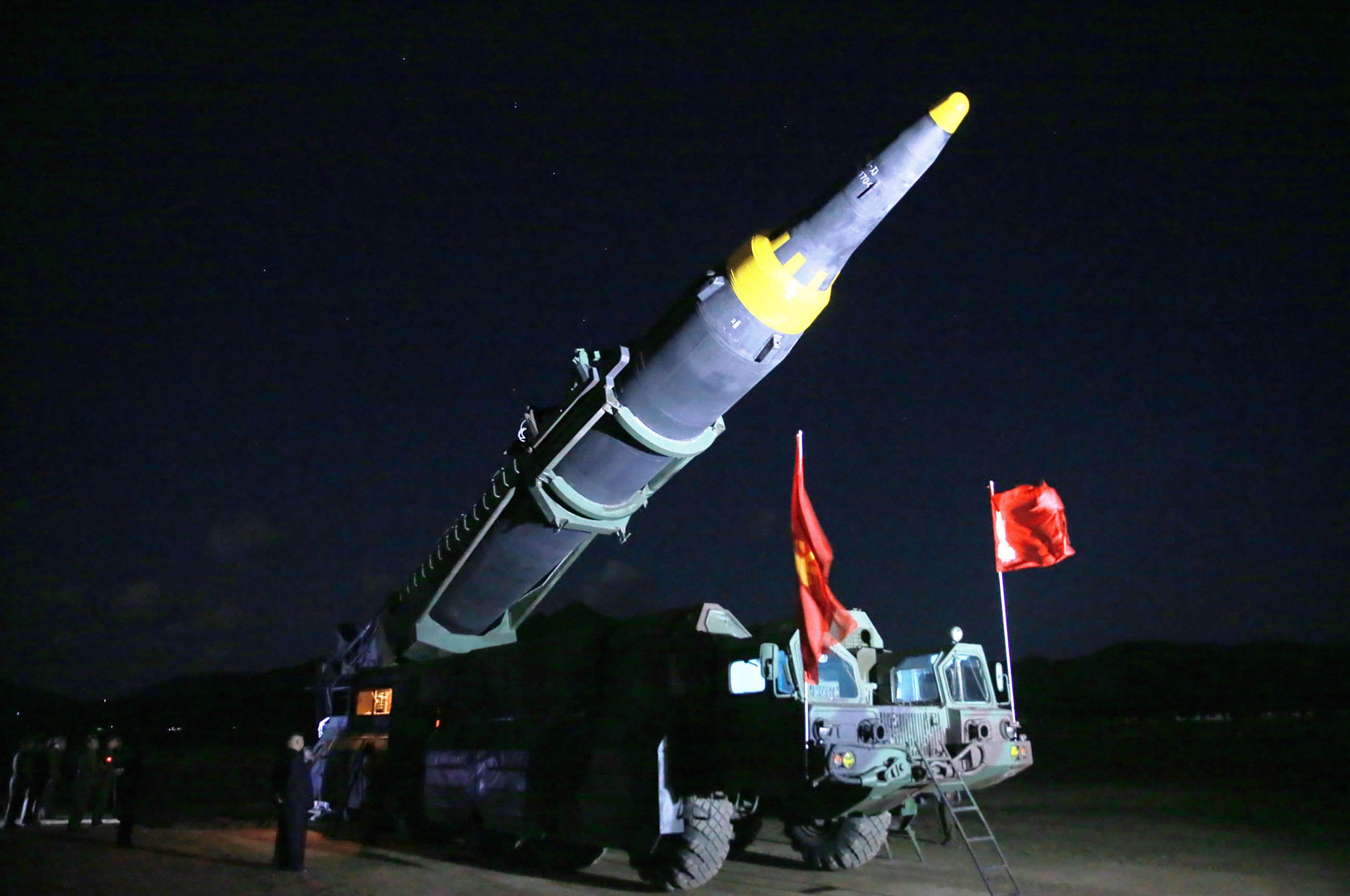 As tensions between the United States and North Korea reach fever pitch over Pyongyang's nuclear program, hackers linked to the hermetic nation have been targeting U.S. military contractors, including those interested in working with missile defense systems used in South Korea.
According to a report by the Palo Alto Networks, the cybersecurity group observed hackers using the same methods throughout July as used in earlier attacks by the Lazarus Group. The organization has collaborated with Pyongyang in the past.
Palo Alto saw that over the course of North Korea's two most recent missile tests, the first on July 4 and the second on July 28, the Lazarus group sent job ads in emails full of malware to employees with U.S. military contractors. One of the fake job ads placed was for a management position involving the U.S.-made THAAD missile defense system.
Related: North Korea willing to use child soldiers to fight U.S.
The group is the same North Korea-linked organization that hacked Sony Pictures during the release of the Seth Rogan comedy The Interview in 2014. Attacks were threatened at cinemas screening the film, which mocked Kim Jong Un, forcing cinemas to pull the movie.
Developed by the U.S., the THAAD is a land-based anti-ballistic missile system that is capable of shooting down missiles inside or just beyond the earth's atmosphere. It was deployed in South Korea as a response to the ratcheting pressure between Washington and Pyongyang in May.
North Korea's most recent test of the Hwasong-14 intercontinental ballistic missile demonstrated North Korea has developed missiles that can reach the western continental United States. However, it is unclear whether they would survive the journey.
In July, President Trump responded to the first missile launch on Twitter. He blamed China for not containing the threat from Pyongyang. The Trump administration has repeatedly called on Beijing to economically squeeze its smaller, dependent neighbor to rein its ballistic missile tests and continuing nuclear program.
At an August 1 press conference, in reaction to the second test, Trump warned of a "fire and fury" response.
"The people of this country should be very comfortable, and I will tell you this: If North Korea does anything in terms of even thinking about attack, of anybody that we love or we represent or our allies or us, they can be very, very nervous," Trump said.
"I'll tell you why, and they should be very nervous. Because things will happen to them like they never thought possible," the president added.