North Korea Has Been Trying To Help Syria's Assad Build His Chemical Weapons Program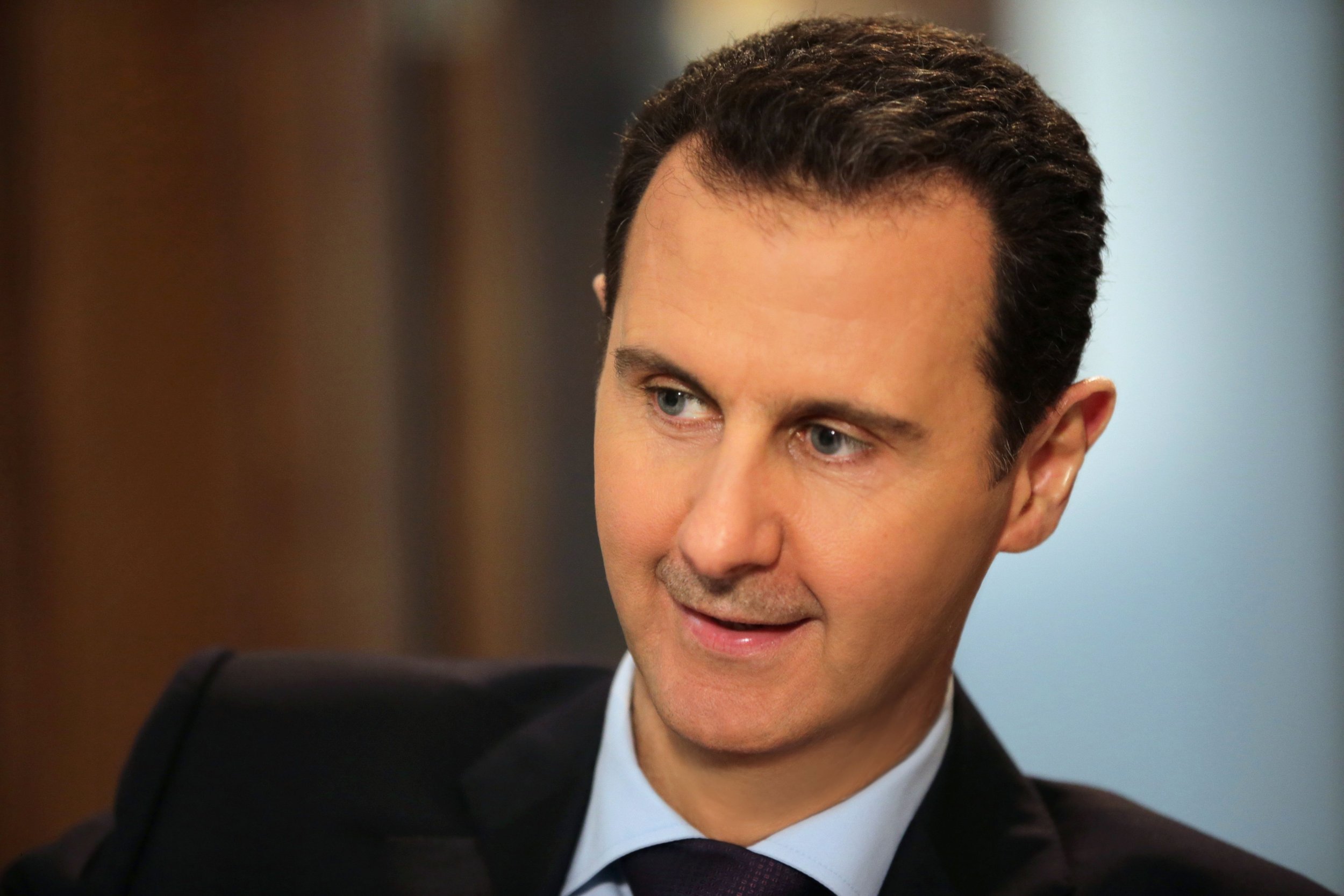 North Korean shipments of chemical weapons bound for Syria were intercepted just months after the regime of Bashar Al-Assad killed at least 90 people in a sarin gas attack, a confidential U.N. report has outlined.
The report, by a panel of U.N. experts into sanctions violations by North Korea and intended only to be seen by the Security Council, details how a dummy corporation, a front for North Korea's arms dealing ventures, attempted to send two shipments to a Syrian government agency responsible for the country's chemical weapons program.
Read more: Assad regime still making chemical weapons in Syria
It gives no details into where the vessels were stopped or what they contained. However the activities under investigation between the two pariah nations have included Scud missile programs which can be armed with chemical payloads, as well as surface to air missile defence systems, Reuters reported.
The two shipments were intercepted in the last six months, a period which overlaps with an April 4 chemical weapons attack in Syria in the town of Khan Sheikhoun. The nerve agent sarin gas was found by independent investigators to have been used in the northwestern Syrian town.
The U.S. and its allies have said they have no doubt the Assad regime was responsible for the attack, which precipitated retaliatory cruise missile strikes by the United States against Syrian military targets.
The shipments were exported by Pyongyang's Korea Mining Development Trading Corporation (KMOID), which was blacklisted by the U.N. Security Council in 2009. It has been described as Pyongyang's key arms dealer, exporting both ballistic missiles and conventional weapons. In March 2016 the council also blacklisted two KOMID representatives in Syria.
The consignments were destined for Syrian shell companies designated by the U.S. as fronts for Syria's Scientific Studies and Research Centre (SSRC), which has overseen Syria's expansive chemical weapons program since the 1970s.
North Korea has been under UN sanctions since 2006 over its ballistic missile and nuclear program. Sanctions have been increased following five nuclear weapons tests and four long-range missile launches.
Syria had agreed to destroy its chemical weapons in 2013 under a deal brokered by Russia and the United States but reports have claimed that the Assad regime is in violation of the U.N. backed deal, continuing to manufacture chemical weapons at a site near the Syrian capital Damascus and in regime-held Hama province.