North Korea Has Started Testing a Nuclear Reactor That Can Make Weapons-grade Plutonium Say Analysts
Intelligence analysts have sounded the alarm over North Korea's nuclear program.
Jane's Intelligence Review has reported that satellite imagery shows the secretive state has been building a light water reactor (ELWR) at its nuclear facility in Pyongyang and that testing has begun.
It said that an image from February 25 shows an emission rising from the reactor's stack that "implies testing of the machinery at the site" and that the stack is "intended to vent non-condensable gases from the reactor's primary circuit."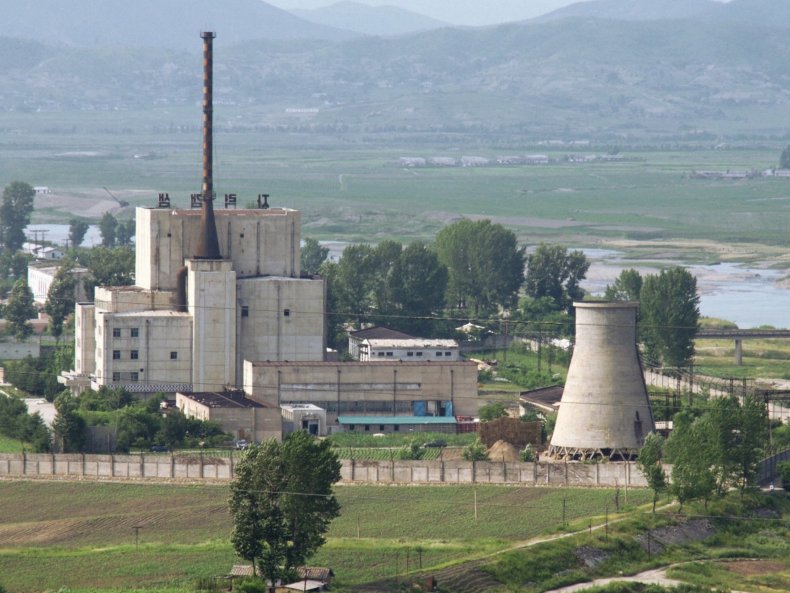 The facility north of the capital produced fissile material for weapons tests in 2006 and 2009. The new reactor can be converted to produce fissile material for nuclear weapons, although its official purpose is to produce electricity.
The news comes ahead of a prospective meeting between Kim Jong-un and US President Donald Trump, touted for May.
Jane's editor Rob Munks said: "In theory, if the reactor comes online and if it were diverted towards plutonium and tritium production, it could enable North Korea to expand its stock."
A spokesman for the North Korean monitoring site 38 North said that if the reactor is operating again North Korea had resumed production of plutonium, presumably for its nuclear weapons program.
Senior research associate at the Middlebury Institute of International Studies at Monterey Joshua Pollack said it could be in response to a deal breaking down in 1990, which tried to provide nuclear power reactors through an international consortium.
Pollack said, according to Sky News: "It's their way of saying, 'see, since you won't give us what you promised, we'll do it ourselves'. They haven't made any agreements lately with the US so the work goes on."
It comes as South Korean officials prepared for a summit next month between Kim and President Moon Jae-in.