North Korea has Stockpiles of Nerve Gas, South Korea warns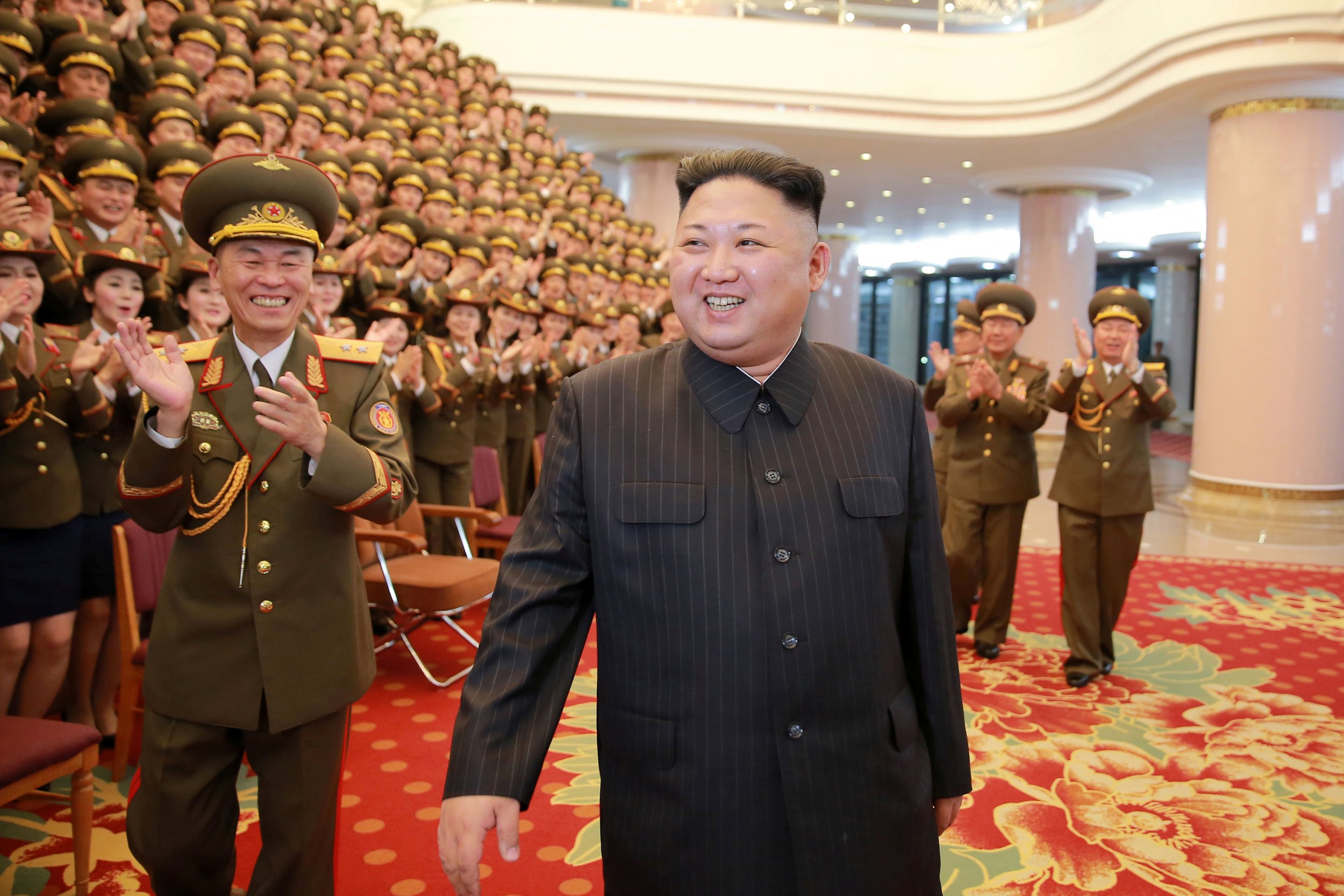 North Korea could have up to 5,000 tonnes of chemical weapons stockpiled, South Korean experts claim. Remnants of VX nerve gas were found on the body of Kim Jong-nam, half brother of Kim Jong-un who was poisoned at Kuala Lumpur airport last week.
VX nerve gas is 100 times more deadly than the nerve agent sarin and a small drop absorbed through the skin is enough to cause "fatal disruption of the nervous system," the Council on Foreign Relations told The Guardian.
The U.S. and Russia are the only countries who openly admit to being in possession of the agent, but many other countries, including Syria, are believed to have stores of the gas. The Nuclear Threat Initiative reports North Korea possesses between 2,500 and 5,000 tons of VX. According to the Korea Research Institute of Chemical Technology, North Korea has four military bases equipped with nerve gasses, and 11 facilities where chemical weapons are stored, as well as 13 development and research centers.
Just 10 milligrams of VX on the skin are enough to cause convulsions and loss of consciousness and ultimately kill. Defense analyst Joseph S. Bermudez Jr. has said North Korea produces and possesses the capability to effectively employ different chemical weapons throughout the peninsula, and could have as many as 150 chemical weapons warheads for ballistic missiles," The Straits Times reported.
In an article featured on the website 38 North in 2013 Bermudez Jr. said that the North was also able to target the international community using "unconventional methods of delivery."
According to Malaysia's Kuala Lumpur Police Chief Abu Bakar, the two female assassins were encouraged to wash their hands immediately after the attack. He revealed Friday that one of the women subsequently developed symptoms consistent with having been poisoned.
An Australian journalist has noted the striking similarity between one of the female assassins arrested last week and a recent contestant on Vietnam's version of Pop Idol, who identified as Ruby Ruby. According to Reuters, facial recognition software has matched the two women.