North Korea Hits Back at U.S. Over Sanctions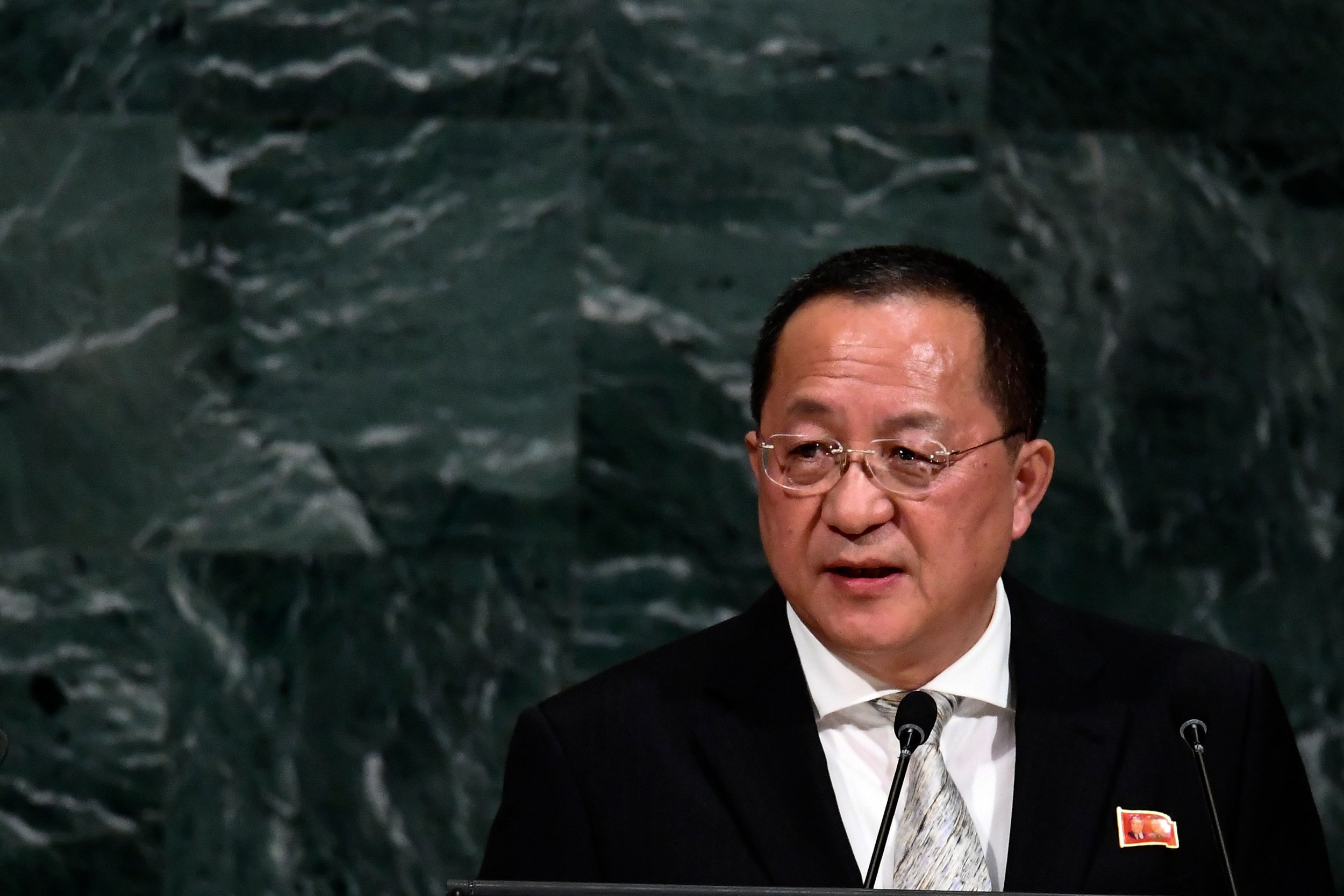 North Korea has hit back at the U.S. over a an agreement to end the former's nuclear program.
At a summit in Singapore bin June the two countries reached a deal in which Pyongyang agreed to take steps towards denuclearization. However, the details have remained vague and the United Nations reported earlier this month North Korea's nuclear program was continuing.
At a regional forum in Singapore on Saturday, US Secretary of State Mike Pompeo called for other countries to maintain "diplomatic and economic pressure" on North Korea to achieve "the final, fully verified denuclearization".
"I want to remind every nation that has supported these resolutions that this is a serious issue and something that we will discuss with Moscow," he said. "We expect the Russians and all countries to abide by the U.N. Security Council resolutions and enforce sanctions on North Korea."
However, North Korea's Foreign Minister Ri Yong Ho described Pompeo's words as alarming.
"The Democratic People's Republic of Korea stands firm in its determination and commitment for implementing the DPRK-U.S. Joint Statement in a responsible and good-faith manner," he told the ASEAN Regional Forum, as reported by Reuters.
"What is alarming however is the insistent moves manifested within the U.S. to go back to the old, far from its leader's intention."
Ri added that while Pyongyang had made goodwill gestures since the historic meeting between U.S. President Donald Trump and North Korean leader Kim Jong Un on June 12, Washington had stepped up its rhetoric.
Following the summit, North Korea has reportedly begun to dismantle a key rocket launch site in the north of the country and last month it returned to the U.S. remains believed of U.S. troops killed during the Korean War.
However, Ri insisted such gestures had not been enough to convince the U.S. to tone down their aggressive stance.
"The U.S. instead of responding to these measures, is raising its voice louder for maintaining the sanctions against the DPRK and showing the attitude to retreat even from declaring the end of the war, a very basic and primary step for providing peace on the Korean peninsula," he said.
A senior State Department official, however, moved to downplay Ri's words, suggesting they had to be expected.
"Much of the intervention was positive and that's an improvement from the past," the official said, as quoted by Reuters. "We're building a relationship with North Korea after years of difficult relations."