North Korean Incomes Are Booming, But Kim's Citizens Remain Much Poorer Than South Koreans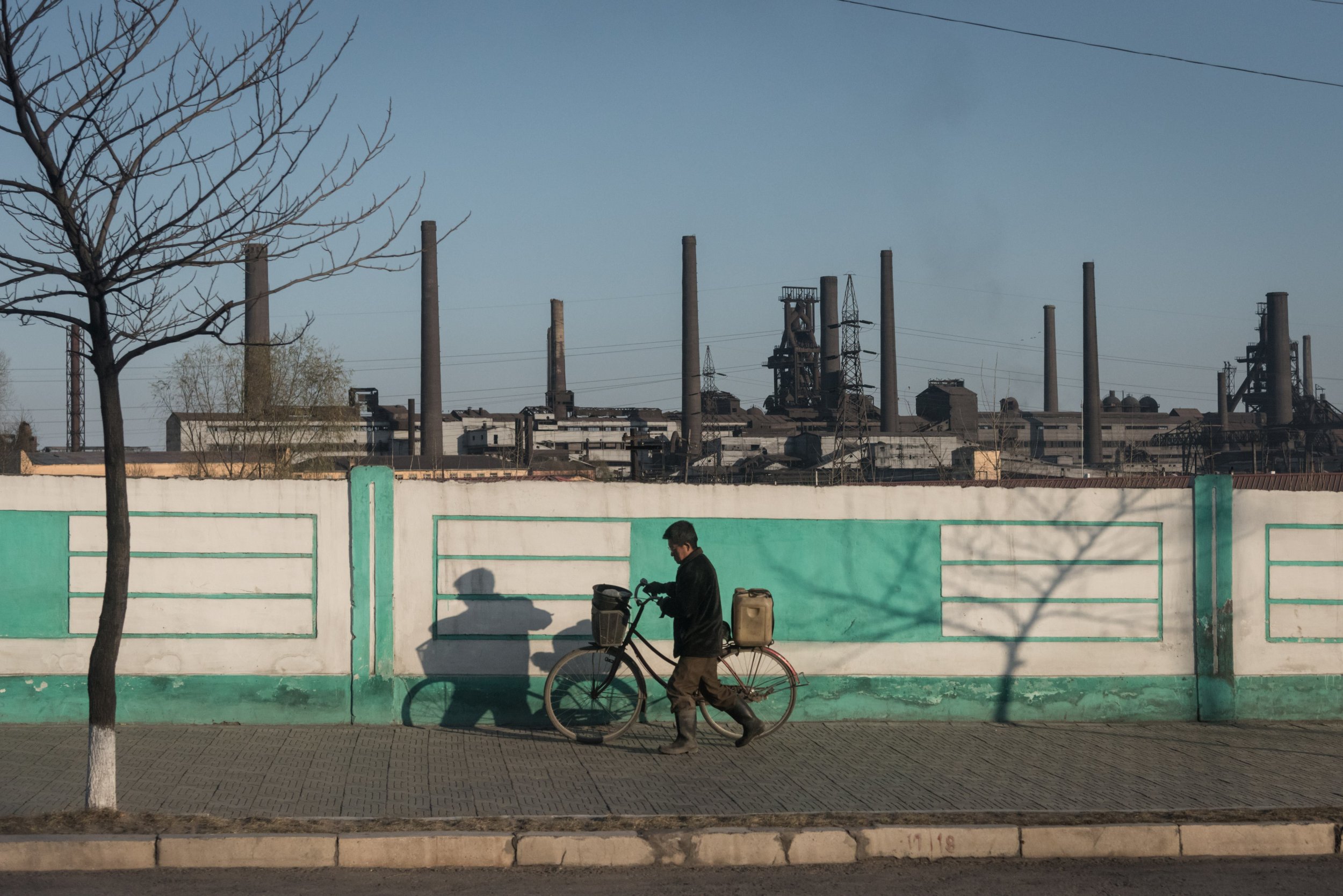 North Korean incomes in 2016 improved faster than they had in the past five years, but Kim Jong Un's citizens are still more than 20 times poorer than South Koreans.
Despite multiple international sanctions over Kim's nuclear weapons development program, per capita incomes in North Korea last year rose 5 percent to an average of 1.46 million won (equivalent to about $1,340), according to data released Friday by Seoul's agency Statistics Korea. It marks the speediest expansion for the North since incomes rose by more than 7 percent in 2011.
But North Korea's growth pales in comparison to capitalist South Korea, where the per capita income figure was close to 22 times higher, at 31.98 million won.
The North's gross domestic product (GDP), the leading indicator of economic strength, grew 3.9 percent last year, beating South Korea's 2.8 percent, but from a lower base amount, the South's central bank estimated in July. That represents the North's greatest expansion in 17 years, with Pyongyang quietly letting the market play a more prominent role in the economy while denying that it is allowing reforms, Agence France-Presse reported Monday.
"Marketplaces are a key pillar for growth in North Korea as many people are now relying on such markets for their incomes instead of the country's dysfunctional rationing system," Hong Min, a senior researcher with the state-run Korea Institute for National Unification, told the Paris-based news agency.
North Korea lagged far behind the South in several other economic measures tracked by Statistics Korea.
The North's total trade volume last year was $6.5 billion—140 times smaller than the South's $902 billion.
North Korea's electricity production was 23.9 billion kilowatt hours, nearly 23 times less than South Korea's 540.4 billion kilowatt hours.
Cell phone subscriptions in the North were 14.26 per 100 people, while the South had 122.65, meaning more than one per person.
North Korea's population last year was 24.9 million, less than half of South Korea's 51.3 million.
Statistics Korea's numbers are estimates based on observation, as North Korea is one of the most secretive countries in the world and does not release its economic data.
Life for non-elite North Koreans living in Pyongyang is tough. Those living along the country's east coast particularly suffer, as evidenced by photos captured by Agence France-Presse photographer Ed Jones late last month depicting idle factories, locals pushing carts on dirt roads and general poverty.