Russia Sends Top Diplomat to Meet North Korea as Trump Meeting Uncertain
Russia will send its top diplomat to North Korea for discussions on a range of topics, including the rogue nation's nuclear weapons program, as uncertainty remains over a potential meeting between leader Kim Jong Un and U.S. President Donald Trump.
Pyongyang has invited Moscow's Foreign Minister Sergei Lavrov to meet his North Korean counterpart Ri Yong Ho, North Korea's government-run KCNA news agency reported on Wednesday. The Russian foreign ministry confirmed the report and accepted the invitation in a statement shortly after.
"The negotiations are planned between the foreign policy institutions' heads, over the course of which they will likely discuss the bilateral agenda, opinions on the situation around the Korean Peninsula situation and other key international as well as regional problems," the statement from the Russian ministry said.
Related: Russia tells Trump to be the bigger man and step back from North Korea
Moscow announced Lavrov's trip will take place on Thursday but did not specify where Ri would receive him.
Russia has repeatedly moved to insert itself into the conflict resolution process between North Korea and its partner China, as well as South Korea and its ally the United States. Although Moscow has consistently endorsed a Chinese sponsored road map to resolving the conflict, Russian officials have made several attempts to show their country is a participant in its own right.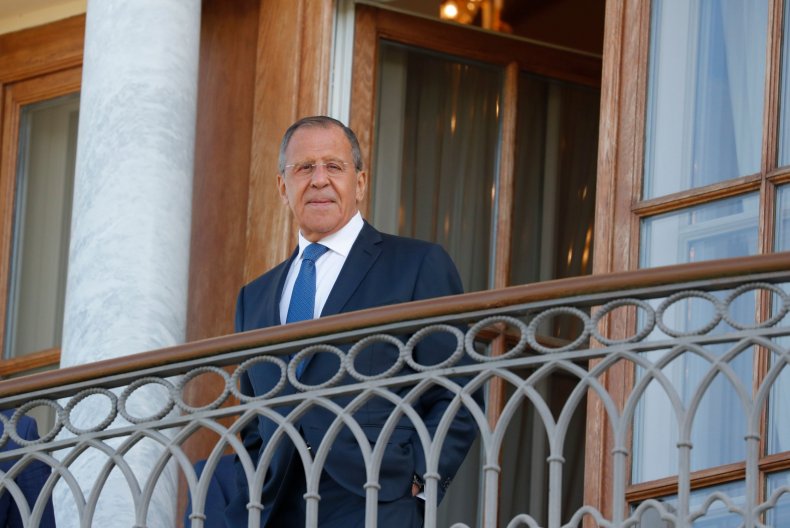 Although the U.S. and North Korean governments have been discussing a historic summer meeting between their two leaders for weeks, Russia's foreign ministry offered its services as a peace broker between North and South Korea last month.
Russian President Vladimir Putin notably tried to entice North Korea's supreme leader Kim Jong Un to make Moscow the destination of his first foreign visit in 2015—an eventuality that experts warned could appear to be a swipe against Pyongyang's traditional friend China. Kim reportedly accepted the invitation but did not attend the event for reasons that remain unclear.
A large delegation of Russian lawmakers made a visit to Pyongyang late last year and returned making bold claims about their country's clout in resolving the conflict. One of the delegates told Russian media that North Korean officials gave him the impression that Russia is "the only state which, in my opinion, Pyongyang still trusts."
How capable Moscow is of spearheading a real change around North Korea, and how much its actions are motivated by the appearance of influence is uncertain. Russian independent experts have cast doubt over how likely the Kremlin is to take the lead over any North Korea resolution efforts.
"Russia doesn't have that much skin in the game and has not that many tools to influence the situation, so the Kremlin is comfortable following China's lead on North Korea," Alexander Gabuev, chair of Russia in the Asia-Pacific Program at the Carnegie Moscow Center, told Newsweek in August.