North Korean Boat Pointed Gun At Japanese Ship and Chased It: Reports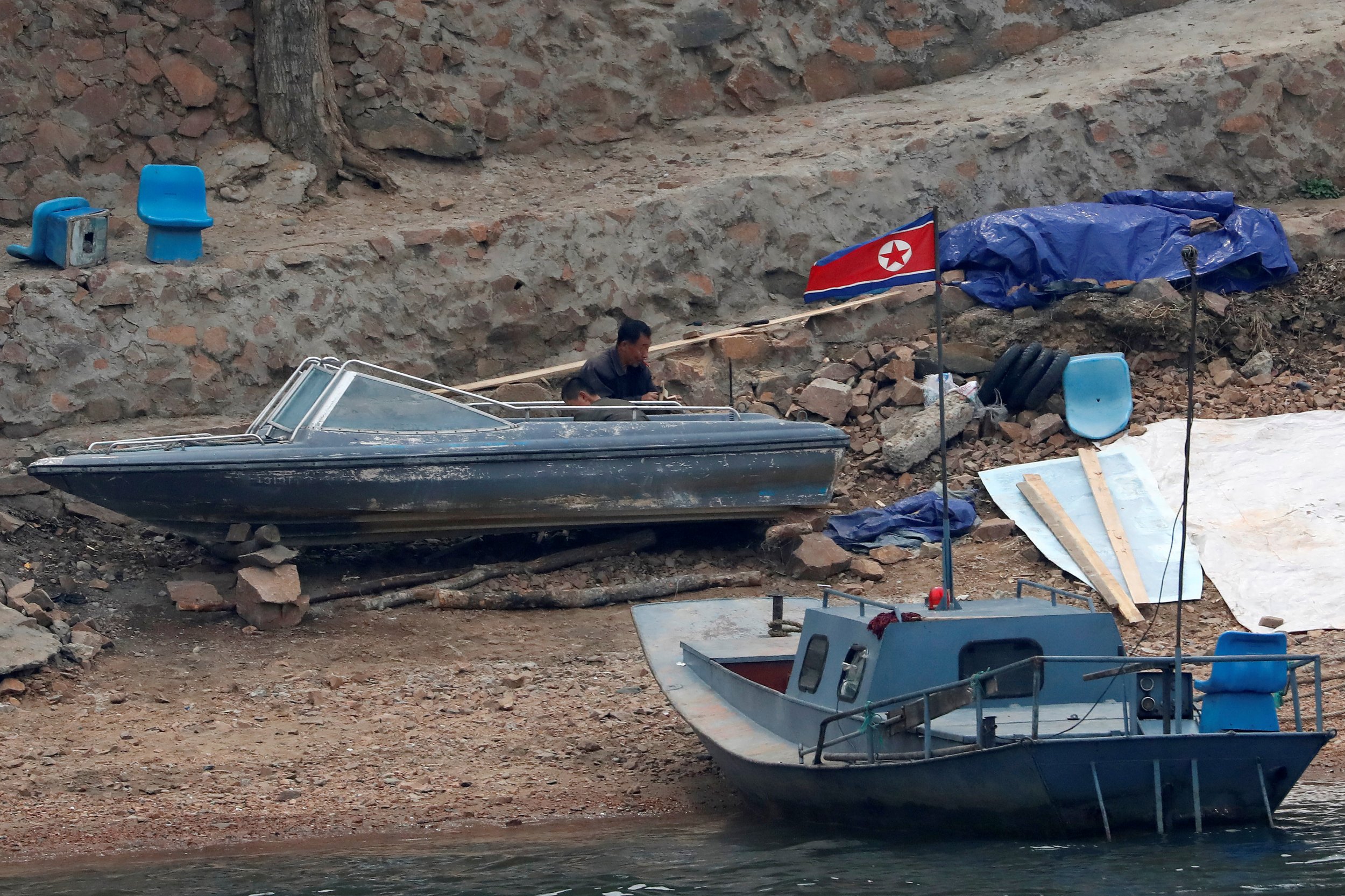 As if diplomatic and military tensions weren't high enough in the region, Japan has reportedly complained that an armed North Korean boat chased a Japanese vessel that caught it allegedly fishing for squid illegally last Friday off the country's northern coast, the Associated Press reported.
The North Korea ship was spotted by a Japanese fishing boat a little over 300 miles away from Japan, inside an area Tokyo claims as its own. The North Korea crew aimed a gun at the Japanese vessel to make it withdraw, Chief Cabinet Secretary Yoshihide Suga told reporters Thursday during a press conference. No reports indicate anyone was injured during the altercation.
Related: Will Trump Stop Chinese Companies Helping North Korea?
Japan filed a formal protest with North Korea's embassy in Beijing, China, the sole defender of Kim Jong-Un's regime. But Suga did not expound further on the North Korean ship's intentions in the area.
The alleged illegal fishing took place just three days after North Korea test-fired what it claimed was an intercontinental ballistic missile capable of reaching the United States. Kim's military launched the missile on July 4 from an airfield in the northwestern town of Kusong. It flew some 578 miles, The New York Times reported last week, before splashing down in the Sea of Japan.
The test occurred less than a month after the North's previous experiment and was the first following U.S. President Donald Trump's and South Korean President Moon Jae-in's agreement to step up efforts to find a diplomatic solution to Kim's missile and nuclear tests.
Trump has often pleaded with China to curb the North's testing (Beijing has long served as Pyongyang's main trading partner for materials like coal.)
The U.S. military successfully tested the Terminal High Altitude Area Defense, or THAAD, on Tuesday by hitting a target launched from Hawaii with an interceptor fired off from Alaska.
Washington claimed the test had been in the works well before North Korea's latest missile launch. Either way, it marked the first time the U.S. had used THAAD to thwart an intermediate-range ballistic missile, American officials told Reuters.