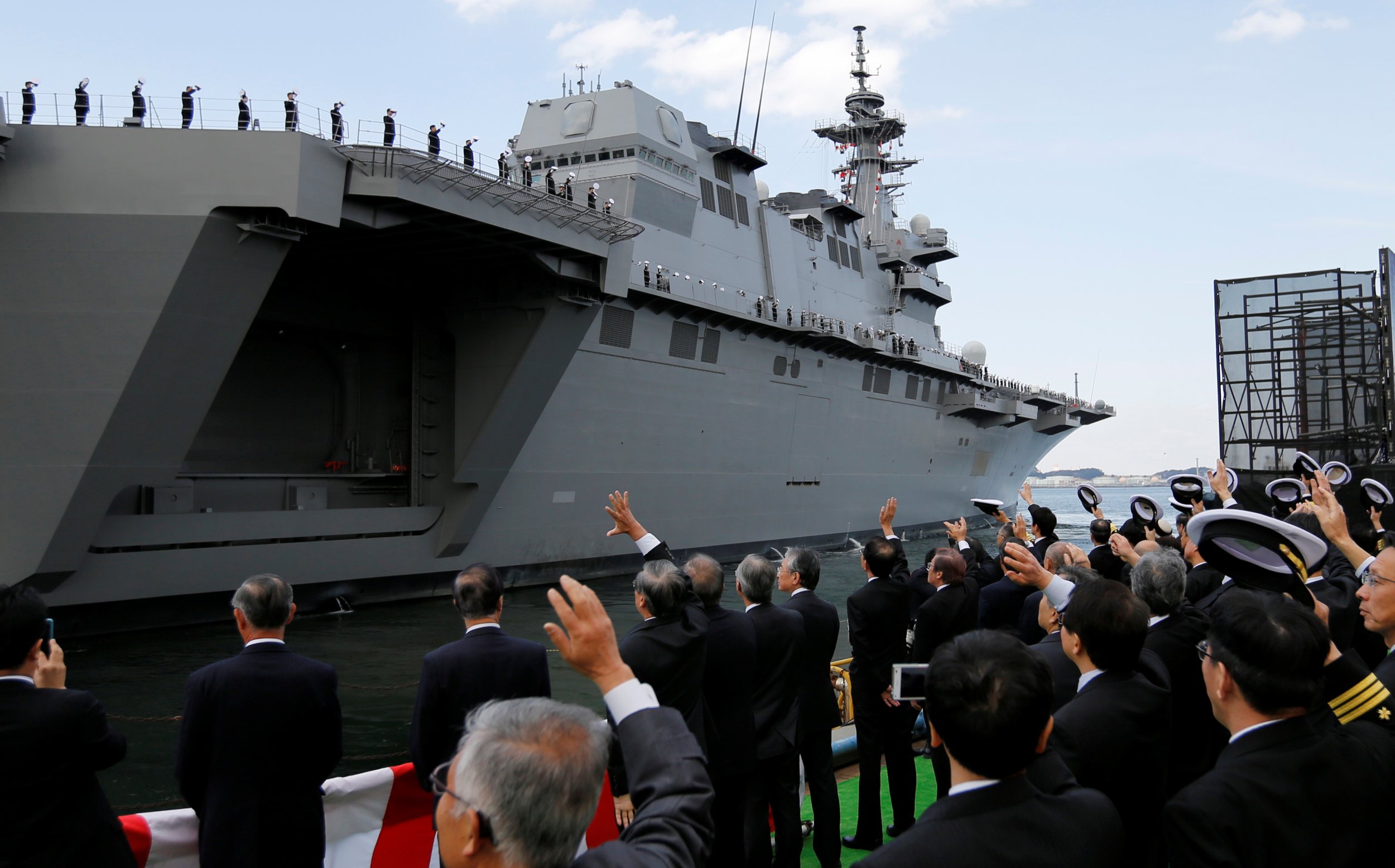 Japan's biggest warship will accompany a U.S. supply vessel in the first such operation since the East Asian country relaxed laws limiting its military activity. Tensions are mounting in the region over North Korea's missile tests.
The U.S. ship has been dispatched to refuel American naval forces in the region, including the Carl Vinson aircraft carrier group that North Korea has threatened to sink, the BBC reported.
Under conservative Prime Minister Shinzo Abe, Japan has been gradually expanding the role of its heavily-regulated military. The country's post-World War II constitution means it can only use force in cases of self-defense.
A 2015 update expanded this to cover some acts of "collective self-defense," such as protecting the equipment of an ally who is defending Japan.
Japan's helicopter carrier, the Izumo, is 249 meters long and can carry up to nine helicopters, according to the Japan Times. It will depart from Yokosuka, south of Tokyo, to join the U.S. ship, and protect it on its journey to the sea off Shikoku in western Japan.
North Korea launched a missile test on Saturday. U.S. and South Korean officials said the test, from an area north of the North Korean capital Pyongyang, appeared to have failed, in what would be the North's fourth consecutive unsuccessful missile test since March.
U.S. President Donald Trump has said he would not rule out the possibility of military action against the dictatorship in an interview with CBS's "Face the Nation" on Saturday.
Trump said Americans should not underestimate North Korean leader Kim Jong Un's intelligence. "So obviously, he's a pretty smart cookie," he said. "But we have a situation that we just cannot let — we cannot let what's been going on for a long period of years continue."
The Korean War between the capitalist South and communist North, which paused in 1953 with a ceasefire, has never formally ended. U.S. troops were embroiled in the conflict.