Kasich: To Avoid War With North Korea Trump Should Learn From Obama's Iran Deal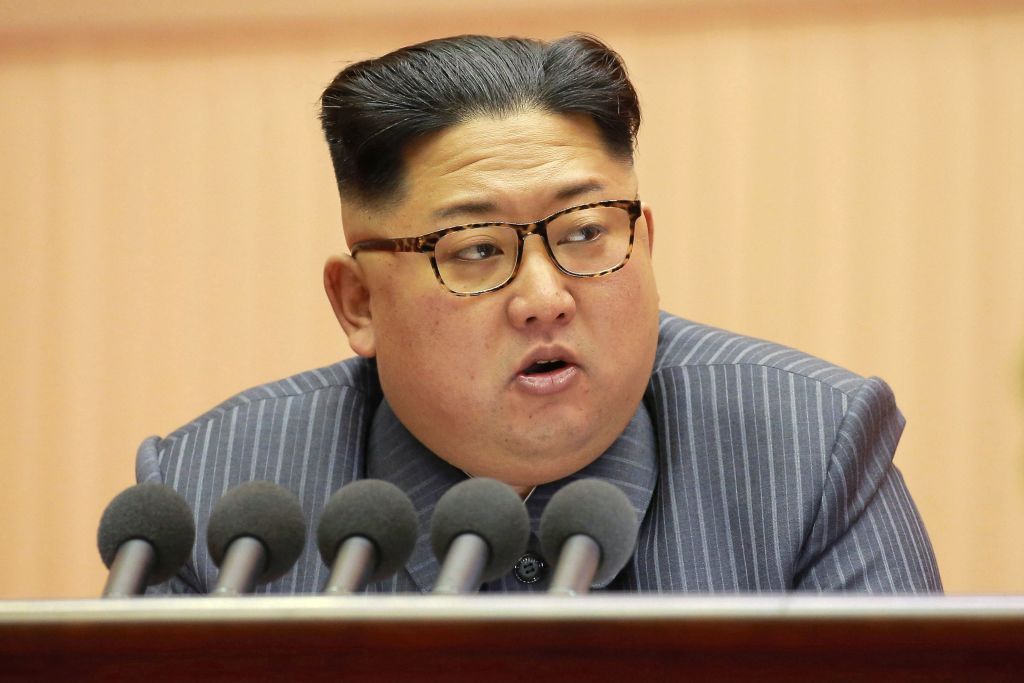 War with North Korea can be avoided if the Trump administration uses sanctions modeled after President Barack Obama's much-excoriated Iran deal and if everyone just avoids "irresponsible" war predictions that risk "millions of lives," Ohio's Republican Governor John Kasich wrote on Monday.
Kasich—who battled Donald Trump for the Republican presidential nomination last year—outlined a plan for stronger U.S. sanctions against North Korea in an opinion column in The Washington Post published Monday evening. He slammed Republican Senator Lindsay Graham of South Carolina and other politicians for "predicting odds on the probability of war" against North Korea when there is still time to negotiate.
Kasich even touched the third rail of Republican politics in the bid to be the conscience of the party, praising Obama's ability to bring Iran to the table for nuclear negotiations with harsh sanctions. Kasich suggested the administration might draw similar inspiration in handling North Korea, noting that the U.S. government might expand targeted sanctions on Kim Jong Un's vessels and "do more" to target Chinese businesses that continue to support the North Korean government, praising the U.N. Security Council for such efforts.
"Part of the reason the previous administration succeeded in bringing Iran to the table—regardless of the flaws of their final deal—was due to internationally coordinated sanctions," Kasich said.
Kasich did not directly mention Trump in the article, but broadened his op-ed to plead with all politicians and pundits in hopes of stopping an "increasingly hot war of words" that includes Trump's tweets about how he will "take care" of Kim, the "little rocket man." Trump has referred to negotiations with North Korea as a waste of time.
"This increasingly hot war of words—including loose talk about the probability of war—does nothing to bring us closer to where we need to be on North Korea, especially when military options short of war remain on the table," Kasich wrote. "In fact, with millions of lives at stake, waging a war of words is a distraction from the serious task at hand."
Kasich seemed particularly offended by a comment Graham made in The Atlantic in December, when he speculated that there is a "three in 10 chance we use the military option" against North Korea. In his Post column, Kasich linked to the interview with Graham and said "the last thing we need" are people "predicting odds on the probability of war."
It's unclear what Trump is planning, as he has been hot-tempered in his rhetoric, but also has supported sanctions.
In a National Security speech on December 18, Trump said that his administration exerted a "campaign of maximum pressure" on the North Korean regime that resulted in "the toughest-ever sanctions" for the government.
"We have united our allies in an unprecedented effort to isolate North Korea," Trump said in the speech. "However, there is much more work to do. America and its allies will take all necessary steps to achieve a denuclearization and ensure that this regime cannot threaten the world."
Russian Foreign Minister Sergey Lavrov volunteered Monday to help coordinate direct negotiations between the U.S. and North Korea to avoid war despite Trump's indications that he is not interested in talks.
Kasich—whose name has been floated as a 2020 challenger against Trump—said in December that "I don't know what I'm going to do" about a possible third presidential run. Kasich last week outlawed abortions for women carrying a fetus with Down syndrome in Ohio. The law could put doctors in prison for 18 months for performing such procedures. The law was opposed by supports of abortion rights and will likely be challenged as a violation of the Supreme Court's landmark Roe v. Wade abortion ruling.