North Korea's Kim Jong Un Wants to Blow Up the World Because His Father Wasn't Nice to Him
Kim Jong Un might never have had the chance to enrage President Donald Trump, threaten the world with nuclear war or lead the charge in dozens of human rights violations if not for his complicated relationship with his father, Kim Jong Il.
Kim Jong Il died of a suspected heart attack on December 17, 2011. He should have been succeeded by one of his two eldest sons, Kim Jong Nam or Kim Jong Chul, but the former was assassinated after attempting to go to Tokyo Disneyland, and the latter was reportedly considered too "feminine" to be considered for a ruler. Kim Jong Un stepped into power as the underdog, after years of reports indicated that Kim Jong Nam was the father's favorite.
The former ruler of North Korea groomed his eldest son to take his place, doting on him and showing him around his office to give him a view of his future power, according to Esquire. But Kim Jong Nam was interested in partying and traveling—unlike Kim Jong Un, who slowly became hardened and unforgiving toward North Korean defectors. Kim Jong Un was a serious, aggressive child who wore Soviet military uniforms to his birthday parties, but he wasn't given as much attention from his father since he was only third in line.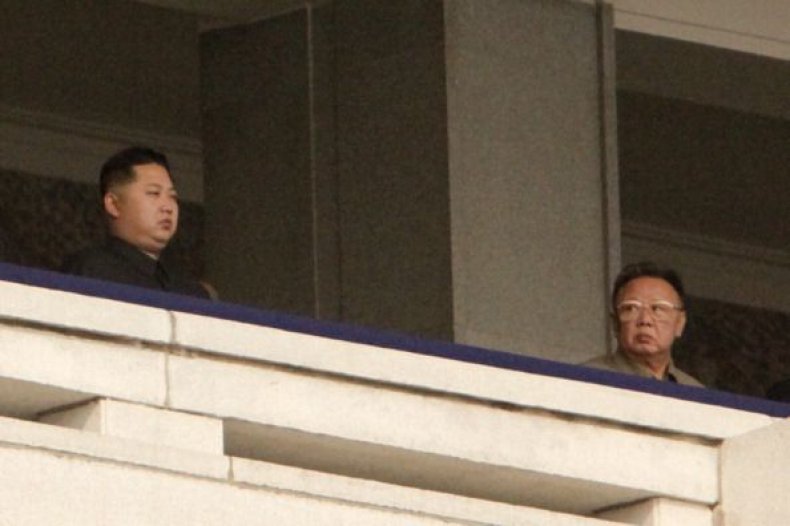 When Kim Jong Nam's trip to Disneyland exposed the fact that the family used fake passports to travel internationally, his father lost faith in his ability to rule and sent him away to Beijing.
When Kim Jong Il grew ill in 2008, Kim Jong Un started being groomed to take over as leader. Kim Jong Un wanted to inspire even greater loyalty among citizens that would prevent the kinds of defections he had grown up seeing under his father's leadership.
So he began his time in power by tightening rules, demanding even greater allegiance and executing more people who threatened his leadership than ever before.
Kim Jong Un buried his past in order to hide the fact that his father never expected him to take over North Korea. His birth year is unknown, so citizens can't deduce the fact that he was third in line to rule North Korea after Kim Jong Il. or recall how little support he had before he launched a new regime.
"The population of North Korea don't know that he's the third son of Kim Jong Il. Nobody knows," said Thae Yong Ho, North Korea's former ambassador to the U.K. "Even now, [Kim] did not tell the North Korean public...the date of his birth. Nobody knows. Even I don't know when he is born."
Kim Jong Un could be insecure about his lack of experience, said Thae. That could be a part of the reason he is so inclined to make such forceful displays of nuclear power. His insecurity could partly stem from the fact that he felt other North Korean officials didn't respect him as much as they did his father.
"He learned that the body language of the senior leaders [was] quite different from [the] body language those leaders took towards his father and towards him," Thae said. "Kim Jong Un just was nothing but the third son of Kim Jong Il."
Kim continues to pay his respects to his father, however. He recently visited Mount Paektu, a sacred, inactive volcano where his father was supposedly born in 1942, to celebrate his most recent missile launch.