North Korea Defends Its Nuclear Weapons One Day After It's Suggested Country May Give Them Up
North Korea's state newspaper ran a column defending its nuclear arsenal Wednesday, a day after South Korean envoys indicated that North Korea was interested in "candid talks" with the United States involving possible denuclearization.
"We came into possession of nuclear weapons in a righteous manner with a goal of defending the country's top interest against U.S. nuclear threats," read the column in state newspaper Rodong Sinmun. "The peace and security of the Korean Peninsula, Northeast Asia and the world have been secured thanks to our strengthening of nuclear deterrence."
The column was translated into English by South Korea newswire Yonhap.
"Our nuclear [program] is aimed at punishing and securing peace from aggressors and warmongers, not threatening anyone," the column continued.
The state's defense of the weapons comes despite South Korean diplomats saying North Korean leader Kim Jong Un was possibly interested in giving up his nuclear arsenal in a statement Tuesday.
"The North Korean side clearly stated its willingness to denuclearize," the envoys said. "It made it clear that it would have no reason to keep nuclear weapons if the military threat to the North was eliminated and its security guaranteed."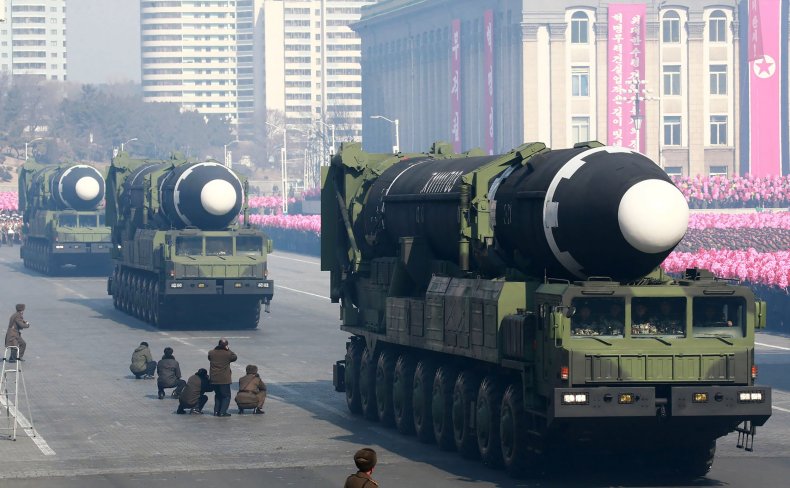 South Korea also said that North Korea could pause its weapons tests.
"The North expressed its willingness to hold a heartfelt dialogue with the United States," the statement continued. "It made it clear that while dialogue is continuing, it will not attempt any strategic provocations, such as nuclear and ballistic missile tests."
William Keylor, professor of international relations at the Pardee School of Global Studies at Boston University, is skeptical as to whether North Korea will disarm.
North Korea Up Close: From the Bright Lights of Pyongyang to the Impoverished Countryside
"Without nuclear weapons, North Korea is a state with a fourth-world economy and no allies, other than China, in the world. Not a very impressive record," said Keylor in an email to Newsweek.
"The one and only thing [Kim] cares about is the survival of his regime," Keylor said. "If he can no longer divert attention from the catastrophic situation in the North Korean economy by hyping the threat from abroad, he may even find himself having to face opposition at home."
North Korea has indicated an interest in denuclearization to past presidents, but had reversed course and not followed through. President Donald Trump was cautiously optimistic about the news nonetheless.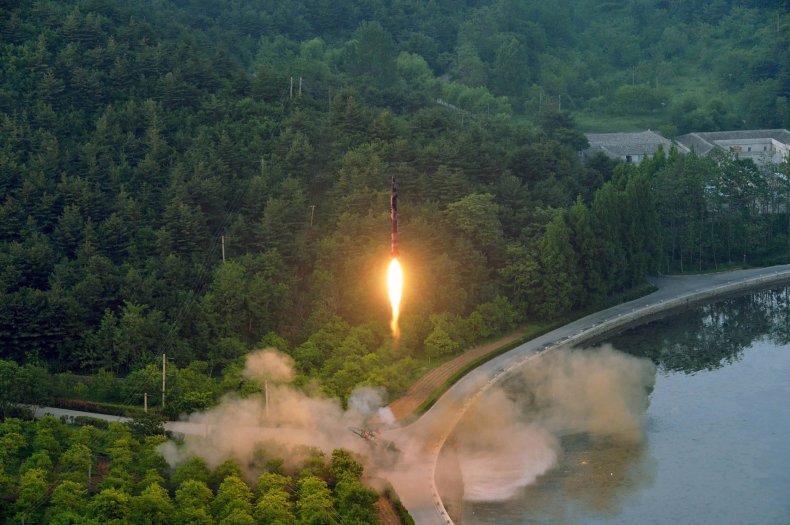 "I hope so," said Trump when asked if the development signaled a breakthrough with North Korea in a press conference Tuesday. "I want to see what happens. We're in very close contact. We have come, certainly, a long way, at least rhetorically, with North Korea. It would be a great thing for the world. It would be a great thing for North Korea. It would be a great thing for the peninsula."
The South Korean's visit ended Tuesday with the promise of an April summit between Kim and South Korean President Moon Jae-in.
It was unclear what exactly North Korea would want to see in order to begin any future process of denuclearization. South Korean officials said that Kim was surprisingly open-minded about joint U.S.–South Korea military exercises, a longtime sticking point for North Korea.
"Kim Jong Un simply said he could understand why the joint exercises must resume in April on the same scale as before," said Chung Eui-yong, head of Moon's National Security Office, to reporters. "But he said he expected them to be readjusted if the situation on the Korean Peninsula stabilizes in the future."
Last year, North Korea tested numerous ballistic missiles and its most powerful nuclear weapon to date. North Korea also tested an intercontinental ballistic missile (ICBM) with the theoretical range of striking anywhere in the U.S.
American intelligence officials don't yet believe North Korea has demonstrated the ability to arm an ICBM with a nuclear warhead capable of striking the U.S., however.
​
​