North Korean State TV Paints Failed Donald Trump Summit As Resounding Success For Kim Jong Un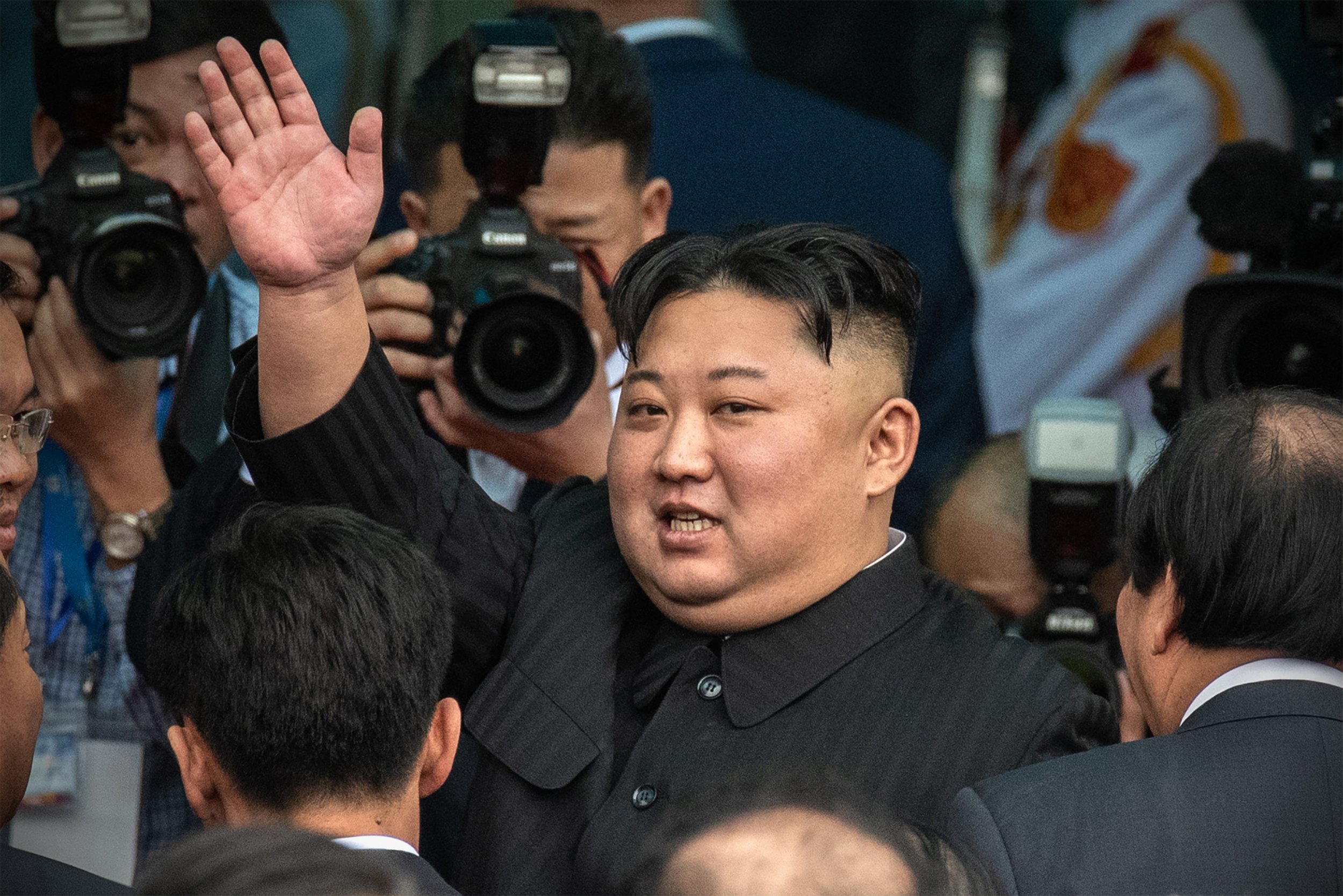 A documentary aired in North Korea about the recent Hanoi summit between Kim Jong Un and President Donald Trump has omitted to mention the failure between the sides to achieve a deal.
State television station KCTV glorified Kim in typical fashion, showing him smiling and talking with Trump and then waving from a limousine as it passed through a street in Hanoi.
It described the summit as "yet another meaningful incident on the issue of world peace," the Associated Press reported.
Without mentioning the lack of any agreement over how much North Korea would limit its nuclear program and how much the U.S. would ease sanctions, the 75-minute film cited Kim as saying North Korea and the U.S. must end their animosity and confrontation.
"The second summit was an important opportunity to deepen respect and trust for each other and to bring the two countries' relations to a new level," KCTV said, according to Channel News Asia.
AP reported that observers think that the rosy picture painted of the talks suggest that Pyongyang may want to continue negotiations. The filmmakers would also not want to inform North Koreans of anything that could damage Kim's reputation.
South Korean news agency Yonhap, citing South Korea's National Intelligence Service (NIS), reported that the North had started restoring part of the Tongchang-ri launch site it had begun to dismantle.
Satellite images seen by 38 North, the U.S.-based North Korea analysis project, showed structures on the launch pad had been rebuilt between February 16 and March 2, Reuters reported.
The graphic below, provided by Statista, illustrates North Korea's nuclear infrastructure.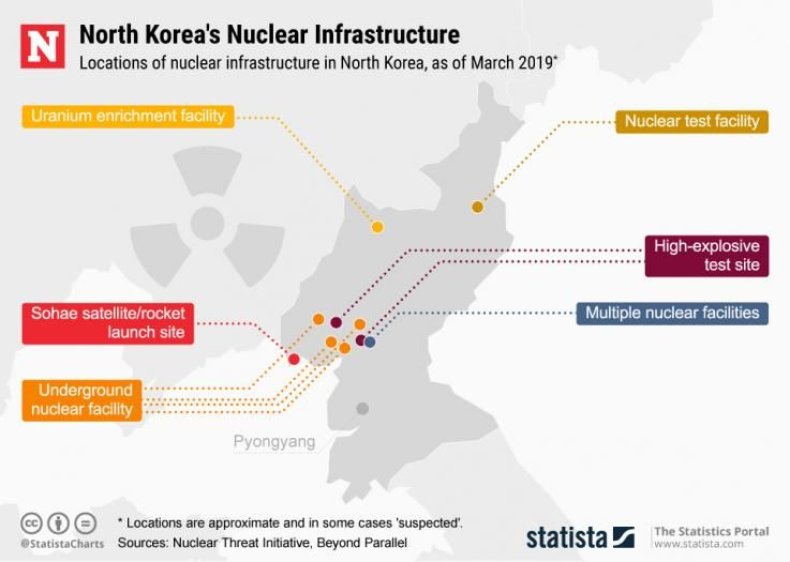 The ambiguity over Pyongyang's intentions has led Trump's national security adviser, John Bolton, to threaten further sanctions.
"If they're not willing to do it, then I think President Trump has been very clear…they're not going to get relief from the crushing economic sanctions that have been imposed on them and we'll look at ramping those sanctions up in fact," Bolton told Fox Business Network.
However, some experts have blamed Bolton for the failure of the Hanoi talks. Former Massachusetts congressman, John F. Tierney, told reporters after the summit: "He's made it very clear that he doesn't believe in international agreements."
Bonnie Jenkins, who was the State Department's coordinator for threat reduction programs under former President Barack Obama, said: "This is a person who has a history of finding a way to be in a position of destroying the things he does not believe in."