North Korea Peace Treaty Called for by 'We the People' White House Petition
A petition to the White House for a Korean peace treaty has garnered the number of signatures necessary to get a White House response on the We the People website.
The petition was created last month on the platform set up by former President Barack Obama. Called "A Peace Treaty on the Korean Peninsula," the petition asks for "a comprehensive and permanent peace treaty on the Korean peninsula."
The White House had promised to respond to petitions on the site if they get at least 100,000 signatures. As of Wednesday, the petition calling for a peace treaty had over 103,000 signatures. The website says that petitions that receive 100,000 signatures in 30 days get a response in 60 days.
The petition thanks President Donald Trump for agreeing to meet with North Korean leader Kim Jong Un and asks him to secure a permanent peace treaty that would end the Korean War. The war between North and South Korea ended in 1953 with the Korean Armistice Agreement, but no formal peace treaty was signed.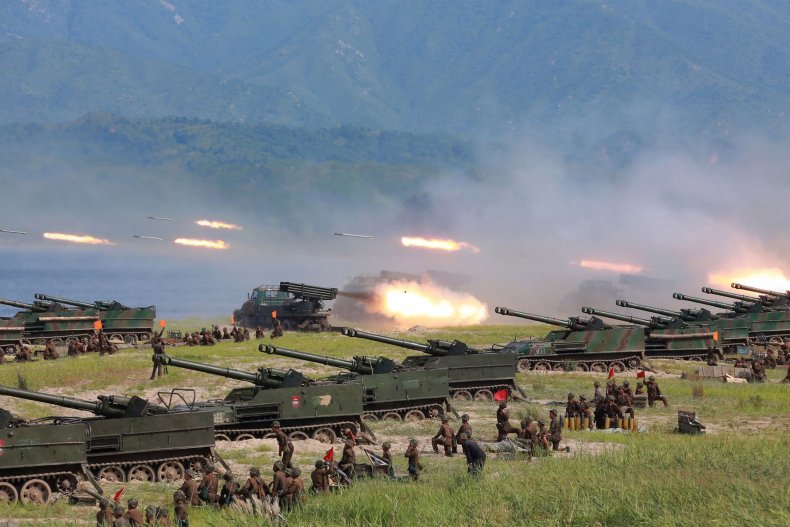 "We urge the President to exercise leadership for peace and work towards a comprehensive and permanent peace solution in the Korean peninsula," the petition said.
The petition was also promoted in South Korea by an organization called the Peace Foundation, which seeks peace and denuclearization in the region, according to The Korea Times.
"We promoted the petition in the streets because we found it hard to gather 100,000 signatures by the deadline. The most important thing is denuclearization of the Korean Peninsula. In order to do so, signing a peace treaty is necessary," the organization told the newspaper.
White House responses to petitions have been spotty: the Obama administration left a number of petitions unanswered.
The Trump administration shut the site down in December for maintenance and to replace it with a new one that they said would save over $1 million. The site returned in February, mostly unchanged to the user. The Trump White House has responded to a few of the petitions that have garnered the mandated signatures, but not all.
The White House did not immediately respond to Newsweek's request for comment.
After a year of repeated missiles tests and a nuclear bomb test, North Korea has entered into a peaceful and diplomatic period that began with participation in the Winter Olympics earlier this year. Trump has agreed to meet with Kim under certain conditions, and denuclearization is reportedly on the table. Kim met with Chinese leader Xi Jinping late last month and will meet with South Korean President Moon Jae-in later this month.