Is Kim Jong Un Losing Control of North Korea? Citizens Aren't Honoring Supreme Leader in Private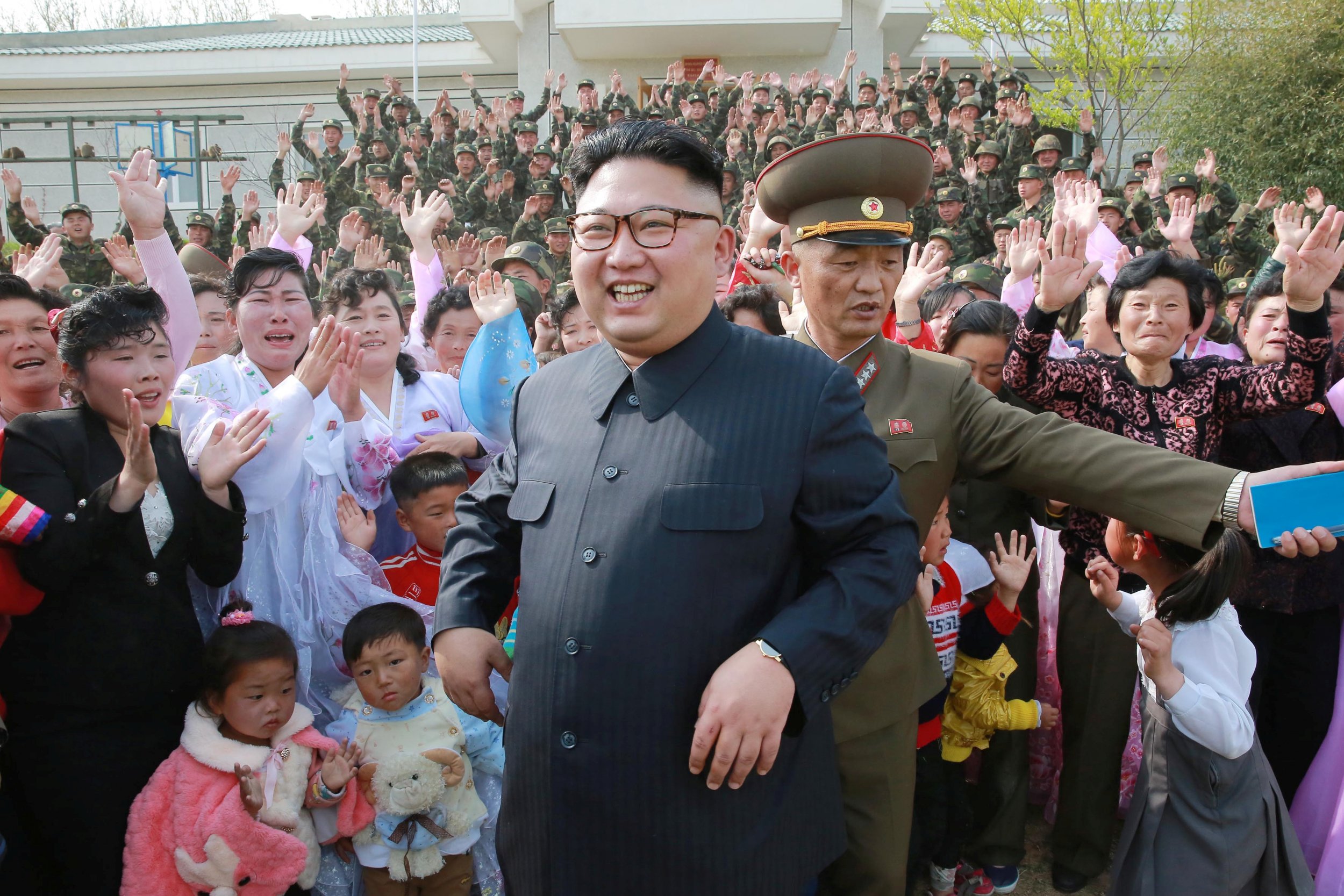 North Koreans are asked to praise him like he is a god, pray for his honor and sing a national anthem that pledges their support for him. Not complying, especially in public, could result in severe punishments, including torture. Such is the life of normal North Koreans living under the regime of their "supreme leader," Kim Jong Un, as was the case with his father, Kim Jong Il, and grandfather before him.
But these days, North Koreans who openly praise Kim have become targets of ridicule by other Koreans, unidentified sources from the North told Radio Free Asia. They pointed to the failing economy and Kim's execution of his uncle-in-law, Jang Song Thaek, as reasons for the dwindling morale and lessening of respect for the supreme leader. They even suggested the system of honoring him may be "collapsing."
The gradual decline of "honorifics" toward the authoritarian leaders began under Kim Jong Il, but it was mostly in private and among close friends. Since Kim Jong Un ascended to power in 2011, it's a practice that's become a little more brazen among everyday North Koreans, in a society that has long lacked human rights like freedom of expression or lawful opposition to government.
"Even when Kim Jong Il was alive, there was a gradual shift to no longer addressing the leader in honorifics," a source from North Hamgyong province said, according to UPI. "It was only until we entered the Kim Jong Un era the trend has come out in the open."
The reason for the shift, according to one source, stems primarily from the poor nation's economy, which has evidently become so bad for citizens that they may not fear the type of violent retribution that's been a mainstay of their society for decades.
"As state controls on commodity prices disappeared, food rations were cut off, and the government no longer offered help, honorific terms for the leader gradually disappeared," the source said. "With the growth of marketplaces and the rise of business activities, Kim Jong Un is losing his relevance."
A second unnamed source also stated that while in public places the honorifics are still used because of fear of retribution, privately they may not be, and that is likely to continue because people aren't being punished.
"There are always state agents among the closest of friends and neighbors," the source said. "But no one has yet to be punished for not addressing Kim Jong Un in honorifics, so the system of idolization seems to be collapsing."
Such nearly open dissent flies in the face of a government that's been closely watched by the United Nations for years, specifically when it comes to human rights. In 2014, the U.N.'s Commission of Inquiry on Human Rights reported acts of rape, forced abortion, murder and extermination in North Korea, and stated the "gravity, scale and nature of these violations reveal a State that does not have any parallel in the contemporary world," according to Human Rights Watch.