Kim Jong Un's Sister Says Joe Biden Faces Disappointment Over North Korea Dialog Hopes
The influential sister of North Korean leader Kim Jong Un has dampened down the prospect of a swift resumption in dialog between Pyongyang and Washington, suggesting U.S. hopes for such diplomacy could lead to "disappointment."
The comments by Kim Yo Jong followed an overture made by the top U.S. envoy for North Korea, Sung Kim, who said during discussions with Japan and South Korea that Washington had offered to hold talks with Pyongyang "anywhere, anytime without preconditions."
He also said on Monday that, in the meantime, President Joe Biden would continue to implement U.N. Security Council resolutions against North Korea.
Meanwhile, on ABC News on Sunday, National Security Adviser Jake Sullivan had described the statement by Kim Jong Un that North Korea must be ready for both dialog and confrontation as an "interesting signal."
But Kim Yo Jong issued a statement on Tuesday which appeared to play down any immediate return to the negotiating table, saying that "a Korean proverb says that 'in a dream, what counts most is to read it, not to have it.'"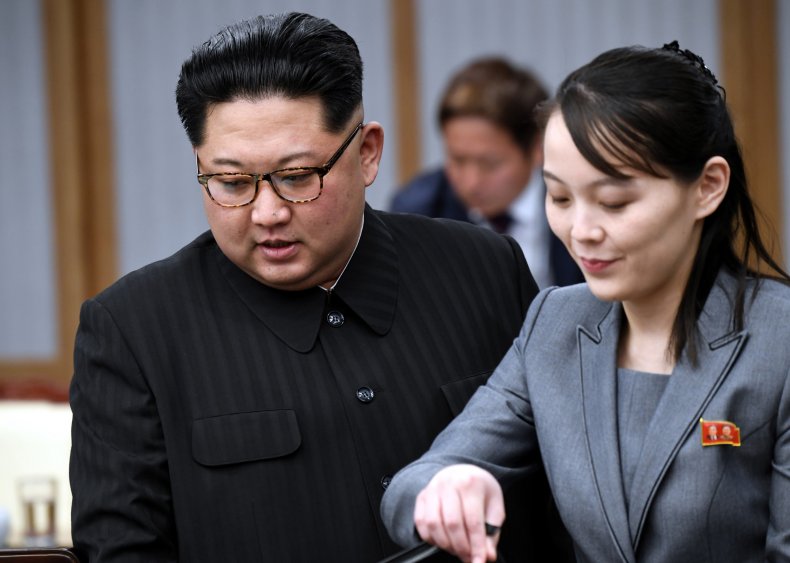 "It seems that the US may interpret the situation in such a way as to seek a comfort for itself," she said, according to the official Korean Central News Agency.
"The expectation, which they chose to harbor the wrong way, would plunge them into a greater disappointment," she added.
Last week, Leader Kim directed his first comments at the Biden administration, referring to the need "to get prepared for both dialog and confrontation" with the U.S.
The reference to "dialog" was seized upon by the U.S. after nuclear talks with the secretive country remaining stalled since the summit in Hanoi between Kim and former President Donald Trump ended without a deal.
The North Korean leader has threatened to boost his country's nuclear deterrent, accusing Washington of pursuing hostile policies.
The comments by his sister do not extinguish hopes of dialog with the U.S. but rather form part of diplomatic toing and froing in which Pyongyang will push for more incentives before coming to the table.
"I don't think that the statement represents a rejection of dialog offers," Yang Moo-jin, a professor at Seoul's University of North Korean Studies, told South Korea's Yonhap News Agency.
He added that the statement is a ploy to demand "more concrete and genuine reasons that could justify its return to dialog than just making such vague proposals for a meeting without preconditions."
A senior White House official told Newsweek via email that, in light of the comments by Kim Yo Jong, the Biden administration's view on diplomacy "has not changed" and the U.S. was still prepared "to engage in principled negotiations" with Pyongyang "to deal with the challenge of its nuclear program."
"Our offer remains to meet anywhere, anytime without preconditions," the statement said, "ultimately, we hope DPRK (North Korea) will respond positively to our outreach. We will wait to see if these comments are followed up with any more direct communications about a potential path forward."
"Our policy is not aimed at hostility, but rather is aimed at solutions and ultimately achieving the complete denuclearization of the Korean Peninsula," the statement added.
Update 06/23/21, 2:25 a.m. ET: This article has been updated with a White House response.