North Korea: Kim Jong Un's Missile Program Likely Requires Materials, Scientific Training From Other Countries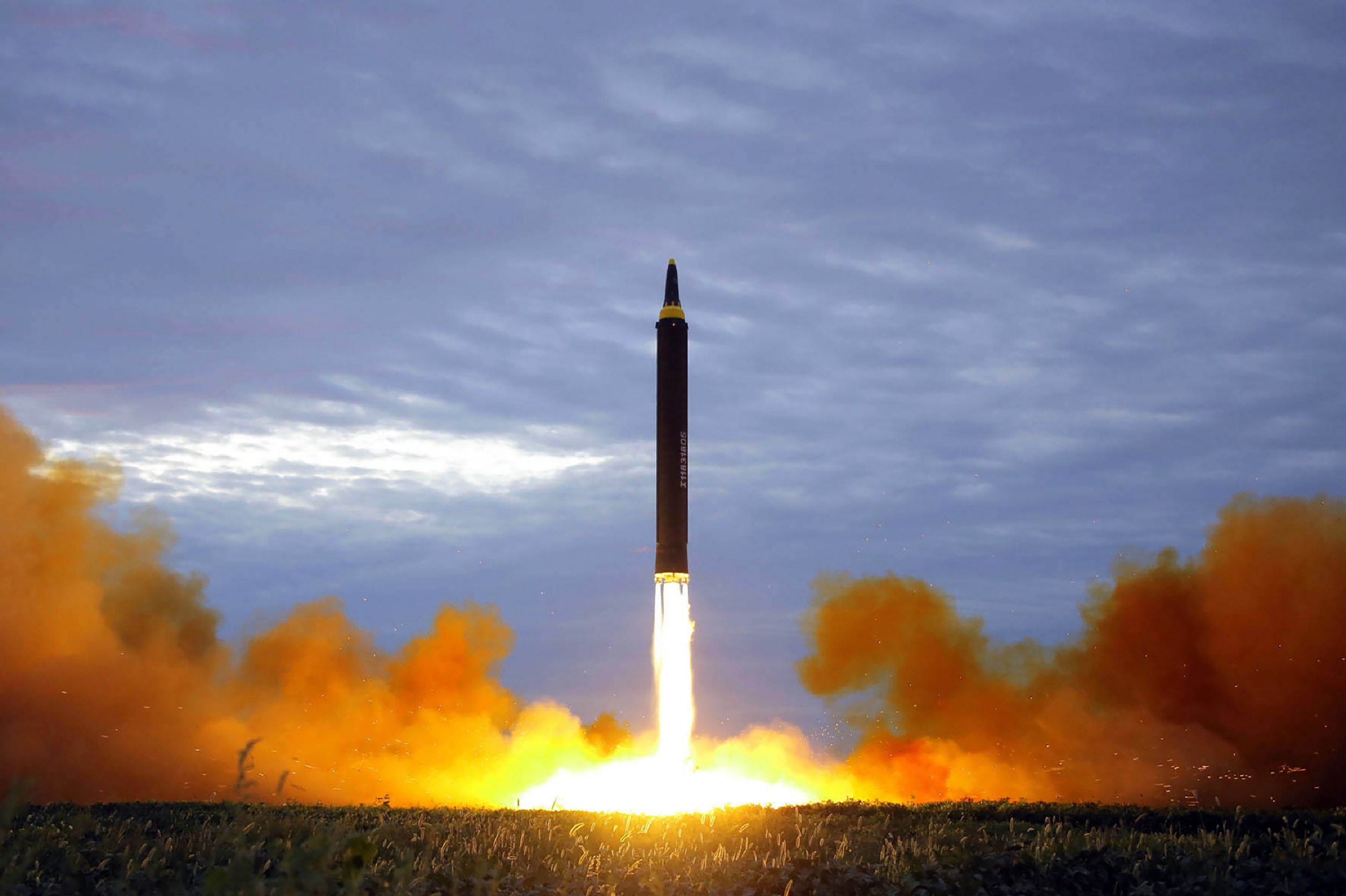 Despite strict sanctions, North Korea conducted its 16th ballistic missile test on Tuesday, according to South Korean military officials and news sources. Considering that some of those sanctions are meant to prohibit North Korea from obtaining military equipment—including materials that might be used for a missile program—what are the sources of its materials and the expertise to put them to use?
North Korea is thought to have several types of ballistic missiles, according to the Council on Foreign Relations. Few specifics are yet known about Tuesday's launch, but historically North Korea has used foreign-trained scientists and foreign-sourced materials for its missile program. (Missile program scientists are celebrated in North Korea—literally. After a successful test in May, the country held a parade.)
While North Korea has its own universities, the scientists involved in the missile program may have been trained in China, The Wall Street Journal reported in September. Many of the North Korean academics studying in China have scholarships from the Chinese government, the Journal noted, and a majority of the papers published by North Korean scientists have co-authors based in China.
Although there has seemed to be a cooling in their relations as of late, China played a larger, formal role in North Korea's earliest moves toward developing a ballistic missile program, according to the Nuclear Threat Initiative; the countries signed a defense agreement to develop ballistic missiles in 1971. That agreement ended in 1978, and China recently has backed United Nations sanctions against North Korea. Reports have also suggested that the Soviet Union may have been an early source for some types of ballistic missiles.
The Journal also reported in August that although U.S. officials believed the country may be producing its own rocket engine, an analysis from the International Institute for Strategic Studies, a global security think tank based in the United Kingdom, suggested that the missile program must be relying on engines coming from other countries. "An unknown number of these engines were probably acquired through illicit channels operating in Russia and/or Ukraine," that report stated.
A U.N. report from February also concluded that missile components were coming from foreign sources, including Chinese companies, The Washington Post reported.