North Korea Leader Inspects Possible Atomic Bomb in Previously Unseen Photo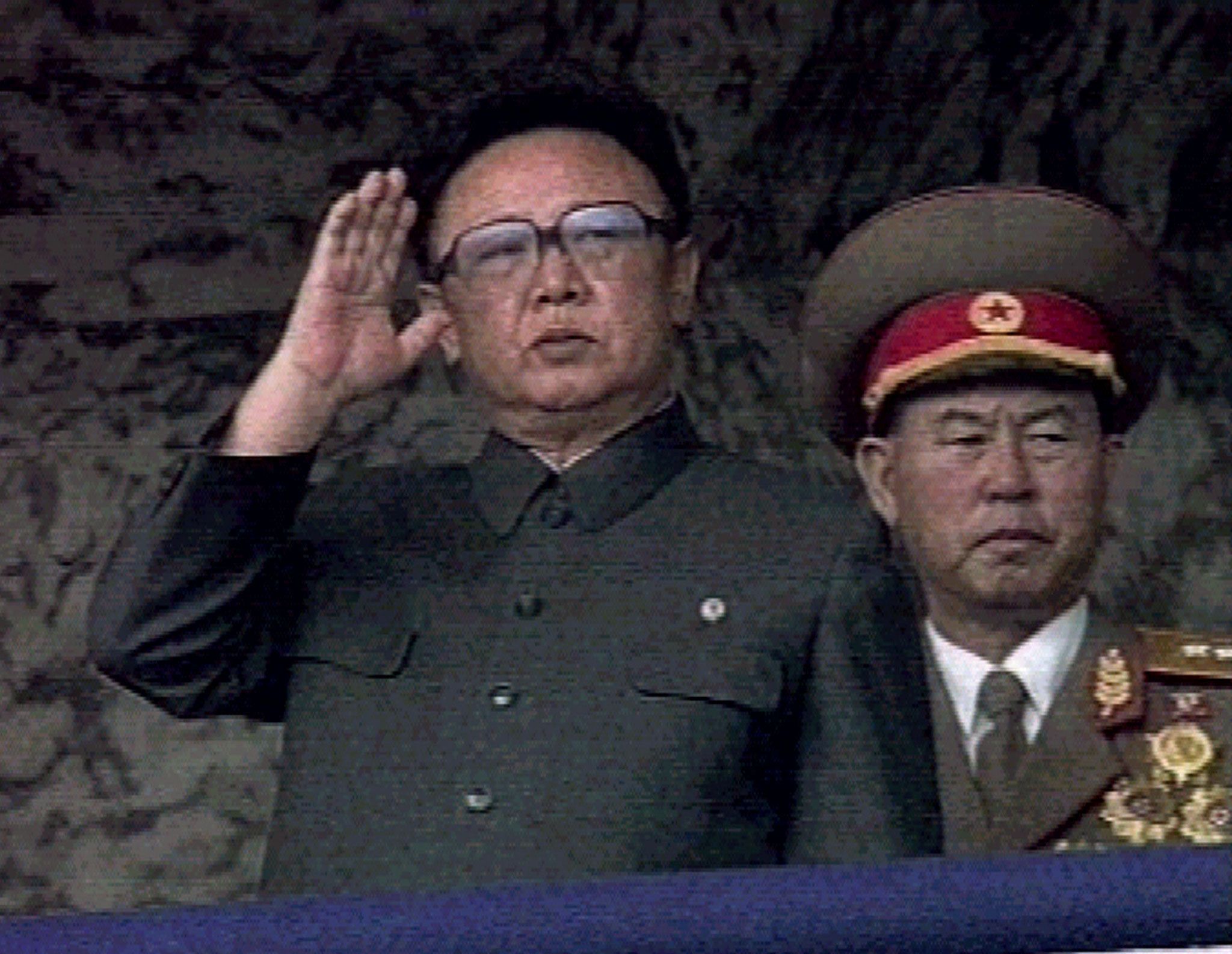 A photograph of what appeared to be former North Korean leader Kim Jong Il inspecting one of the country's first atomic bombs was revealed in footage of a Pyongyang arms conference earlier this week.
The image of Kim Jong Il looking at a globe-like object, never before seen by the Western world, shows up for a few seconds in a video of the conference that his son and current leader, Kim Jong Un, attended on Tuesday, the BBC reported on Wednesday.
A China-based writer with the Twitter handle @stoa1984 first pointed out the picture on the wall and asked, "Is this an A-bomb or (something?)"
North Korea has not verified the photo is of Kim Jong Il, who died in 2011, and an atomic bomb. The globe could be a mock device, as there are no records indicating that scientists then could make a miniature version of a bomb, the report stated.
However, the picture in question bears striking similarities to a recent image of Kim Jong Un examining the country's claimed first hydrogen bomb.
North Korea watchers believe the photo in the video could be from 2006 or 2009, when the country conducted nuclear tests.
North Korea has given away information accidentally in the background of media reports before. Plans for ballistic missile types previously unknown to the West appeared on wall charts during coverage of Kim Jong Un's visit to a defense facility in August.
The arms and munitions conference was more eventful than in typical years, and featured recent missile launches by the North.
North Korean senior news reader Ri Chun Hee stated that the country's military-first policies have triumphed despite United Nations–imposed sanctions.
"Victory" was uttered repeatedly as the missile projects were showcased, and Kim Jong Un said the North should "bolster up the nuclear force in quality and quantity, manufacture more [of the] latest weapons and equipment of Korean style." A hall packed with delegates held a more than minute-long standing ovation for the leader.
North Korea launched its most powerful rocket yet, one it claimed could reach anywhere in the U.S. mainland, on November 29, after a two-month lull.
The U.S., South Korea and Japan carried out aerial military drills on the Korean Peninsula the following week to prepare in the event of warfare. Pyongyang said the exercises put the region on the "brink" of war.