North Korea Leader Kim Jong Un Fears 'Decapitation' by Squad of U.S. Navy Seals
North Korea's leader Kim Jong Un is so fearful of being assassinated by U.S. Navy Seals that he will only travel at night and uses cars belonging to his subordinates, The Korea Herald reported.
South Korean National Intelligence services told a closed door parliamentary session that Kim Jong Un had stopped using his Mercedes Benz to avoid detection, Lee Cheol-woo, from the Liberty Party of Korea, who attended the meeting, told the newspaper.
In January 2017 South Korea announced it had established a military unit to "decapitate Kim Jong Un" in the event of open warfare between the two nations. It has since fast-tracked the project—which was originally due to take two years—in case conflict breaks out. Frequent missile testing from North Korea has increased tensions throughout Asia.
As part of operation 5015, members of U.S. Navy SEAL teams worked with South Korea in decapitation drills for the first time, during this year's annual Foal Eagle and Key Resolve military exercises, a report which detailed the plan to assassinate the leader.
A decapitating strike, in military language, is when the leadership's figurehead and top-level support is taken out of play, particularly poignant in North Korea where Kim Jong Un has absolute power over the country.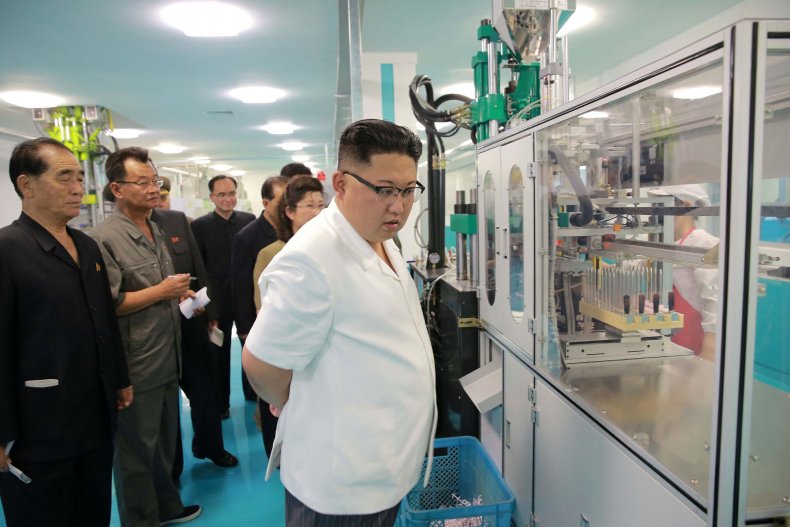 The unit, when ready, will also be tasked with destabilizing key government infrastructure.
Lee told the Korea Herald that according to information gathered by the South Korean Intelligence services (NIS), who work closely gathering intelligence on their northern neighbors: "Kim is engrossed with collecting information about the 'decapitation operation' through his intelligence agency."
The NIS reported that the number of Kim Jong Un's public activities was just 51 in one year, a 32 percent decrease from last year.
Tensions have risen between North Korea and the United States since Pyongyang released Otto Warmbier back to his parents in a coma. Warmbier has since died, and the United States has asked for answers from North Korea. Warmbier's parents have denied conducting an autopsy, calling his death a "total disgrace."