Where's North Korea? Most Americans Believe Their Neighbors Don't Know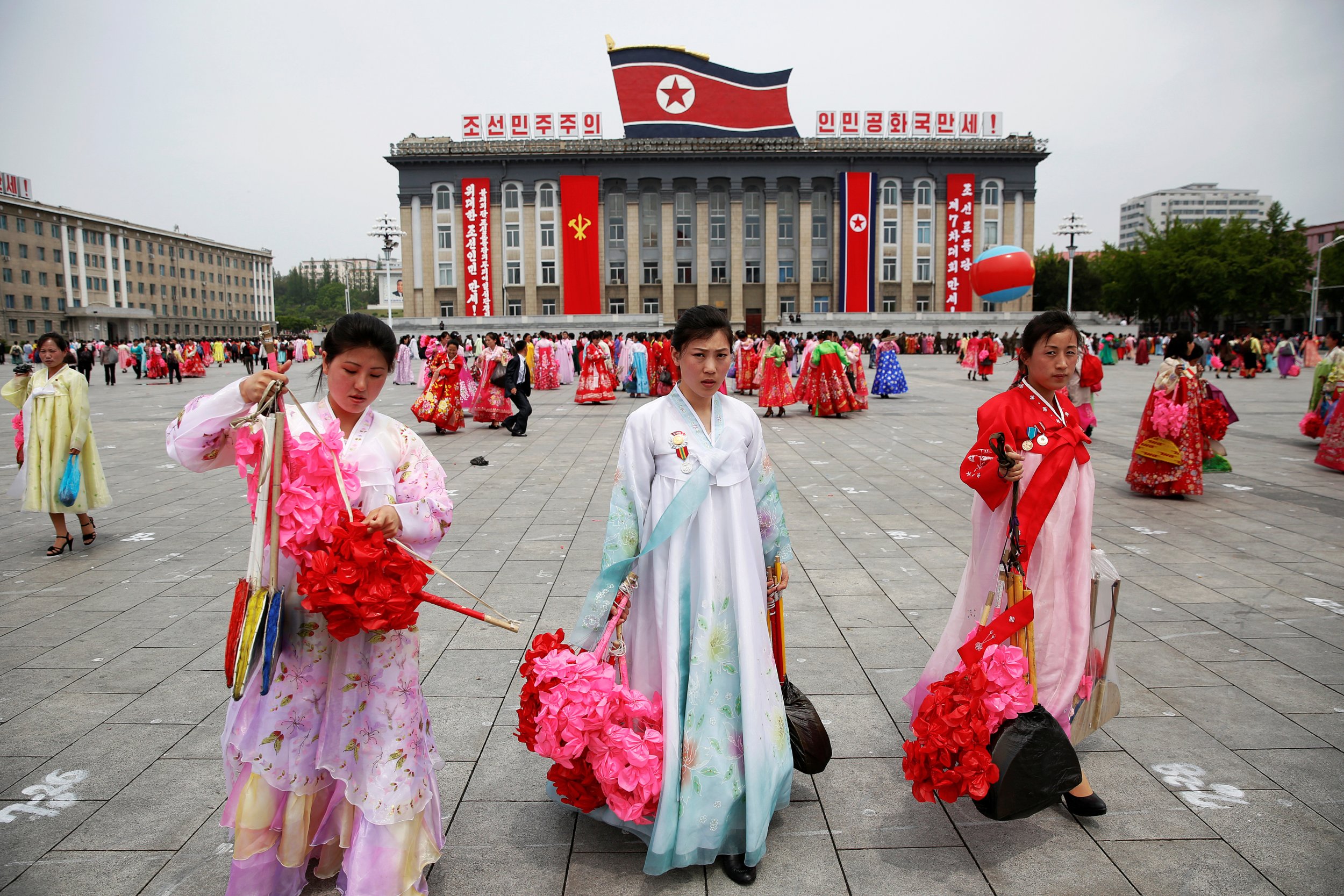 Thanks to 24-hour cable news coverage, President Donald Trump's tweets and speeches, as well as social media sites, it's likely most Americans are quite aware of the potential threat North Korea poses to its neighbors and the world at-large.
But despite the ceaseless recent coverage of the authoritarian nation's missile and nuclear defense tests, most Americans believe most of their compatriots cannot find North Korea on a map, a Rasmussen poll released Tuesday showed.
Only 31 percent of Americans had faith in their neighbors to pinpoint the North's location on a map. Furthermore, 50 percent don't believe Americans could identify the country and 19 percent were unsure.
For clarification, North Korea lies in Eastern Asia, just to the south of China and north of South Korea, flanked by the Sea of Japan, the Korea Bay and the Yellow Sea with a population of 25.1 million people. Its landmass is a bit bigger than the state of Virginia.
The one-question survey was given to 1,000 American adults between April 27 and 30, with a margin of error of plus/minus 3 percentage points.
The public polling company's findings come two months after it showed an increase in American voters ready for a military conflict with North Korea, reflecting 37 percent in favor compared to 27 percent in December 2014.
The recent survey, though, could be particularly telling given how poorly U.S. students have fared when their geography skills and knowledge have been tested in the last 20 years. Almost three-quarters of U.S. eighth-graders tested below proficient in geography in 2014's "National Report Card," or rather 48 percent basic and 25 percent below basic, and only 24 percent scored proficient while 3 percent were advanced, according to U.S. News and World Report. Those findings largely mirrored 1994's report card.
Overall, when compared to the rest of world's advanced and wealthy countries, the U.S. is severely lacking in education rankings. The most recent Program International Student Assessment, conducted by the Organization for Economic Cooperation and Development, found the U.S. ranked No. 25 and about average in science and reading but below par for mathematics. That survey focused on 15-year-olds drawn from 72 countries.