North Korean Defectors Are Using Google Earth to Identify Killing Sites and Mass Graves in Kim Jong Un's Totalitarian State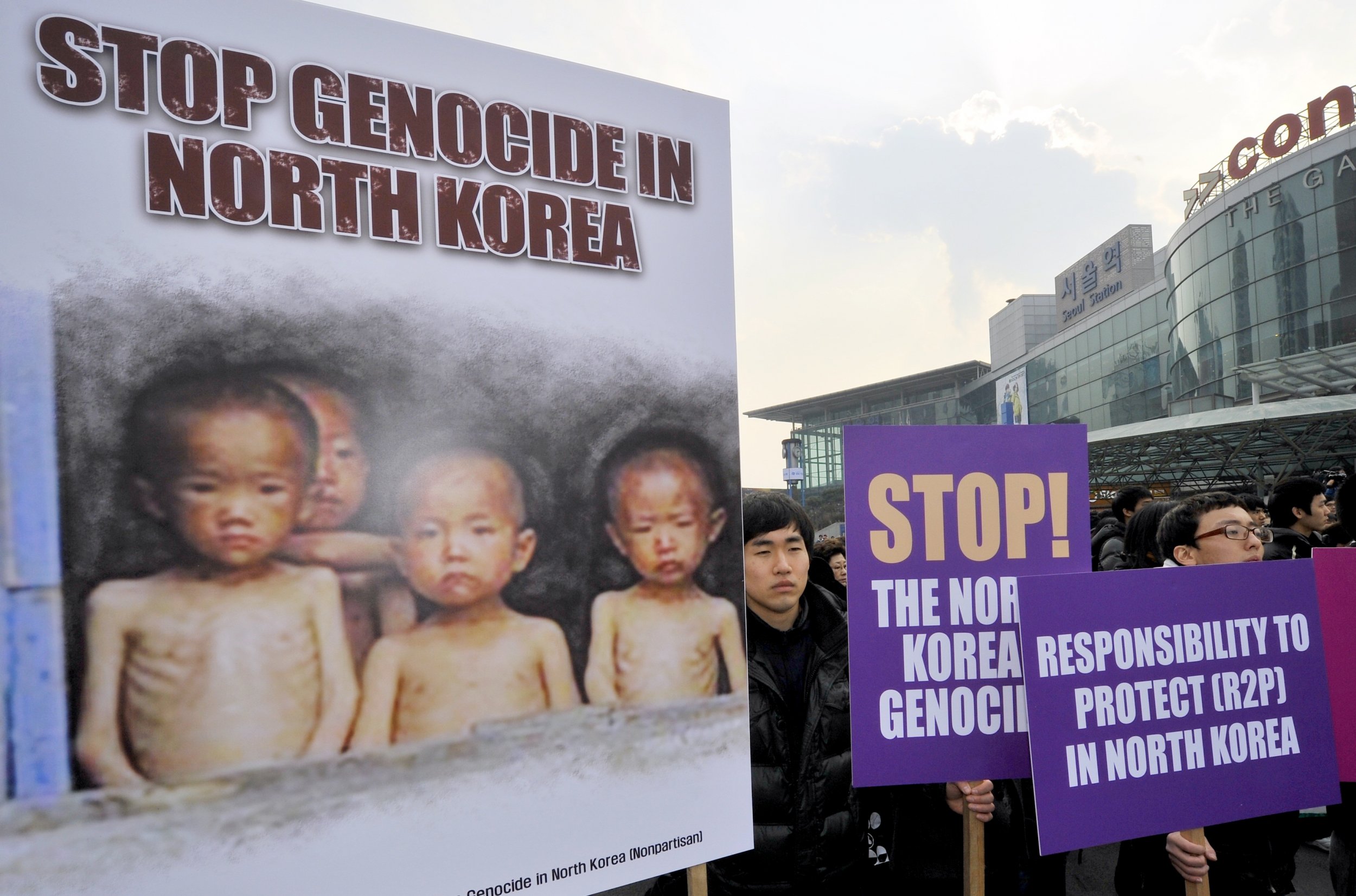 North Korean defectors have long denounced the abysmal conditions and human rights abuses going on inside the hermit state, where the country's supreme leader Kim Jong Un runs a repressive fiefdom. But until now, activists have struggled to precisely document the scope and location of such abuses.
Transitional Justice Working Group (TJWG), an NGO based in Seoul, the capital of South Korea, is trying to change that. The group published a report on Wednesday, based on interviews with 375 escapees from the North, using Google Earth to map the sites of public executions, mass graves and other locations—including military police stations, military compounds and offices of intelligence agencies—where human rights abuses have taken place in the hermit state.
The report—titled "Mapping Crimes Against Humanity in North Korea—claimed that a total of 333 killing sites had been identified in interviews with defectors. The majority of these were the sites of shootings of less than 10 people at a time, though 40 sites of hangings were also identified. The report stated that the numbers were "pre-consolidation figures" that may include repetitions of the same site by different defectors.
A total of 52 sites were identified as being associated with dead bodies. These included witnessed and suspected burial sites; sites where dead bodies were stored; and cremation sites. Some of the burial sites were thought to contain up to 15 bodies buried together.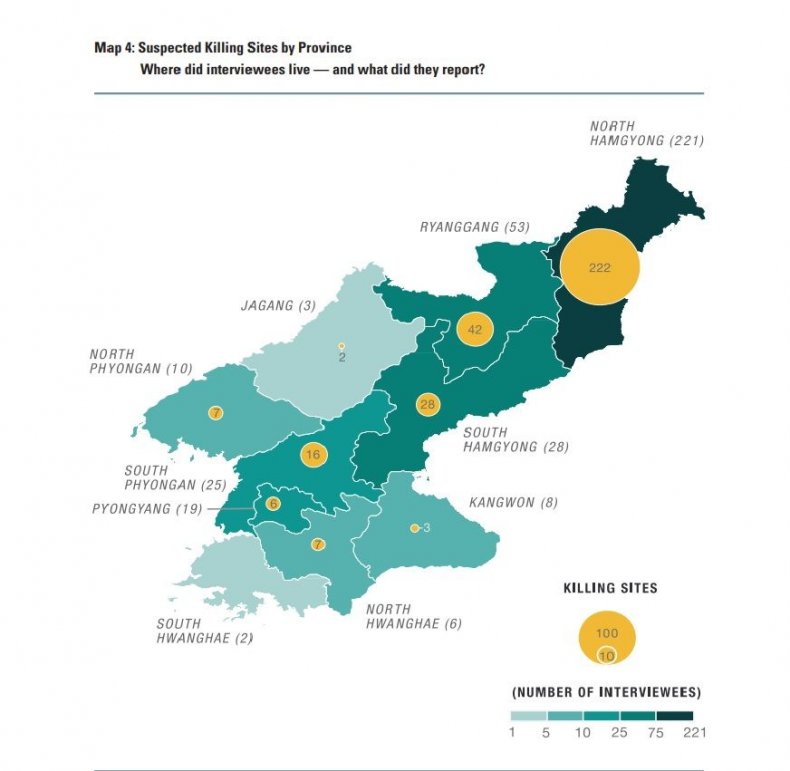 "Gathering as much information as possible about such sites ahead of gaining access to the ground is important for preparing first responders such as NGOs, forensic archeologists and state-appointed investigators for what they may encounter" said the researchers.
"It is also vital for minimizing damage to scenes of crimes that will need to be cataloged properly if evidence is to be used in future criminal justice proceedings."
Read more: The North Korean people 'would love' to see Kim Jong Un go, says CIA director
Satellite imagery has previously been used to map political prisoner camps holding tens of thousands of people in North Korea. U.S.-based monitoring group 38 North also used satellite images to show that North Korea was intensifying activity at the Punggye-ri nuclear test site, potentially ahead of further nuclear missile tests.
Google Earth has previously been used to document other atrocities and human rights abuses. The United States Holocaust Museum used the tool to map the destruction of villages and locations of refugee camps in Sudan's Darfur region, where the U.N. estimates that at least 300,000 people have died since 2003 in a conflict between government-backed Arab tribes and ethnic African rebels.
The TJWG report did not disclose the precise location of sensitive sites—such as those where executions and burials may have taken place—for fear that the North Korean regime would tamper with evidence. But it did publish locations of sites that may serve as repositories of evidence of human rights abuses.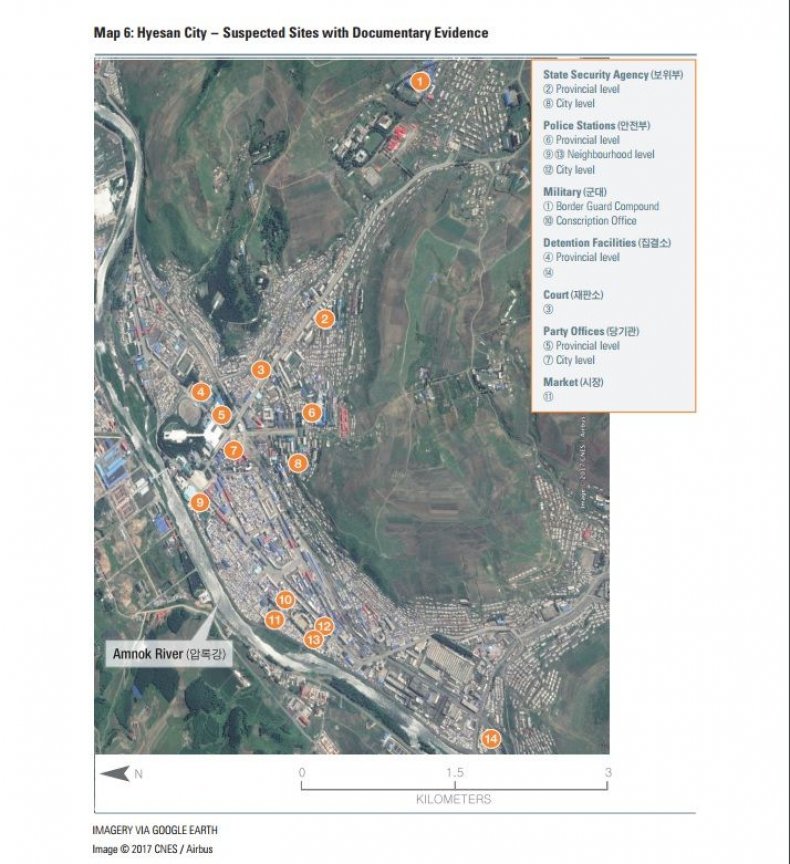 The majority of the defectors interviewed—221 out of 375—came from the northernmost province of North Hamgyong, which borders southeast China. Almost four in five of the defectors interviewed were women, and most of the interviewees were in their 50s and 60s. The largest number of defectors left the North for the last time between 2004 and 2011; only one defector who left the totalitarian state in 2016 was interviewed for the project.
Defectors were presented with Google Earth imagery of their hometowns or areas well known to them in North Korea; the maps had landmarks, such as train stations and rail lines, to help interviewees orient themselves. They were then asked to identify places where they had witnessed, or heard of, executions or burials taking place.
"Regarding the details of those executions, even eyewitnesses often do not remember specific information about the gender, age, precise number executed, the exact date or year when a specific execution occurred, or how often executions took place," the researchers said. "As time goes on, we intend to consolidate and assign levels of confidence to accounts regarding single locations with multiple witnesses."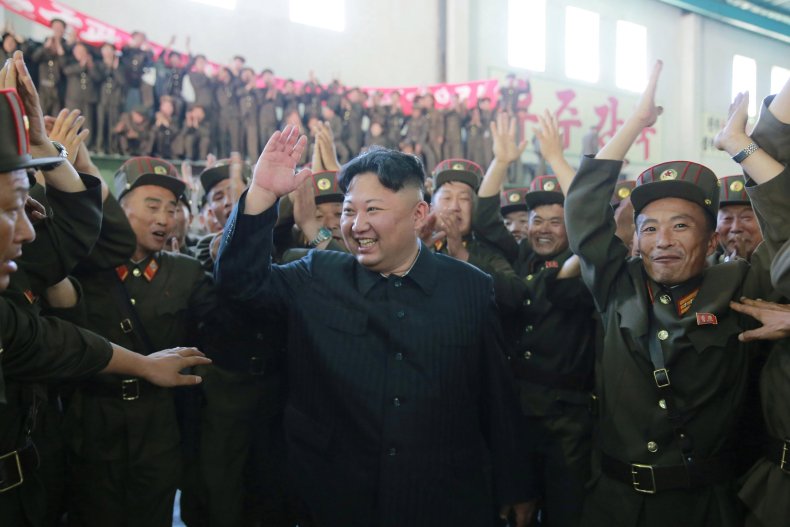 Rights abuses have been documented by the U.N. Commission of Inquiry on Human Rights in the Democratic People's Republic of Korea (or North Korea). A 2014 report by the commission—which was not granted access to North Korea and Chinese areas bordering the state—found that "systematic, widespread and gross human rights violations have been and are being committed" by the state apparatus. These included extermination, murder, enslavement, torture, imprisonment, rape, forced abortions, persecution, deliberate starvation, and enforced disappearances.
The chair of the inquiry, Michael Kirby, compared the abuses to those committed in Nazi Germany. "The gravity, scale, duration and nature of the unspeakable atrocities committed in the country reveal a totalitarian state that does not have any parallel in the contemporary world," Kirby said in 2014.
North Korea has targeted defectors and those who leave the state for assassination in the past.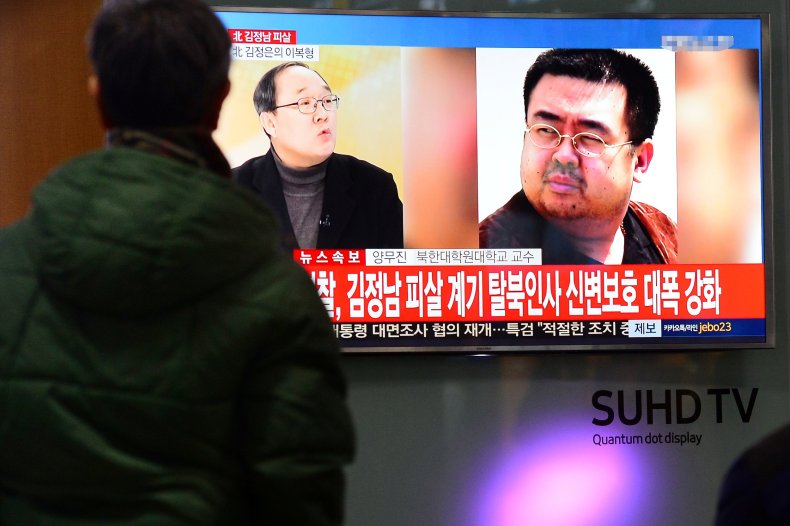 Most notably, the half-brother of Kim Jong Un, Kim Jong Nam, was killed at a Malaysia airport in February after he was attacked with a toxic nerve agent. Two women—an Indonesian and a Vietnamese— have been charged in connection with the murder, though Malaysian police identified several North Koreans as wanted in connection with the case.