With North Korea Missiles Possibly in Range, Alaska Wants More Protection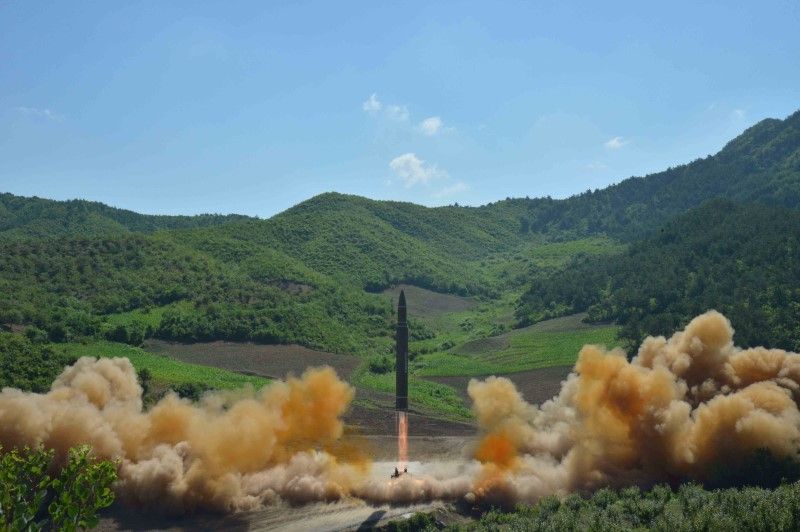 In the wake of North Korea's first successful launch of an intercontinental ballistic missile (ICBM), a weapon that experts have warned could reach Alaska, the U.S. state is seeking significant upgrades to its missile defense.
Related: Trump warns North Korea: 'There will be consequences for their very, very bad behavior'
North Korean leader Kim Jong Un described Tuesday's test as a "gift" for Americans on their Independence Day and claimed the missile could carry a large nuclear warhead. While further claims that it could strike anywhere in the world have been met with a heavy dose of skepticism, several experts believe it could reach Alaska, Hawaii or even parts of the United States mainland.
North Korea is not yet considered capable of mounting a nuclear warhead onto an ICBM. However, Alaska Senator Dan Sullivan wrote on Facebook the morning following the test that there was no longer any time to waste in improving the state's ability to defend itself against a missile attack.
"Alaskans awoke to disturbing news that North Korea tested a missile that some experts say may be able to reach Alaska in the near future," the Republican senator wrote. "Now more than ever, it's imperative for Alaskans and the rest of the nation that we be prepared.
"That's why I recently introduced a bill—the majority of which was included in the National Defense Authorization Act passed out of committee last week—that will significantly boost our missile defense capabilities and keep America safe."
Currently, Alaska houses the Ground-Based Midcourse Defense (GMD) system, which will comprise 44 missile interceptors by the end of 2017. However, the system has proved to be far from foolproof in earlier tests, failing three out of five times.
"If the North Koreans fired everything they had at us, and we fired at all of the missiles, we'd probably get most of them," Jeffrey Lewis, director of the East Asia nonproliferation program at the James Martin Center for Nonproliferation Studies, told Politico Wednesday. "But is 'probably get most' a good day or a bad day?"
The Advancing America's Missile Defense Act, referenced by Sullivan, has been introduced to the House and the Senate and would provide up to 28 more interceptors for the GMD system.
"Given our proximity to growing foreign powers, and this week's test, that need is now more urgent than ever," Alaska Representative Don Young, one of the bill's co-sponsors in the House, said in a statement to Agence France-Presse.
Speaking in Poland Thursday, President Donald Trump remarked on a possible U.S. response to North Korea's latest test, saying, "I have pretty severe things that we're thinking about."