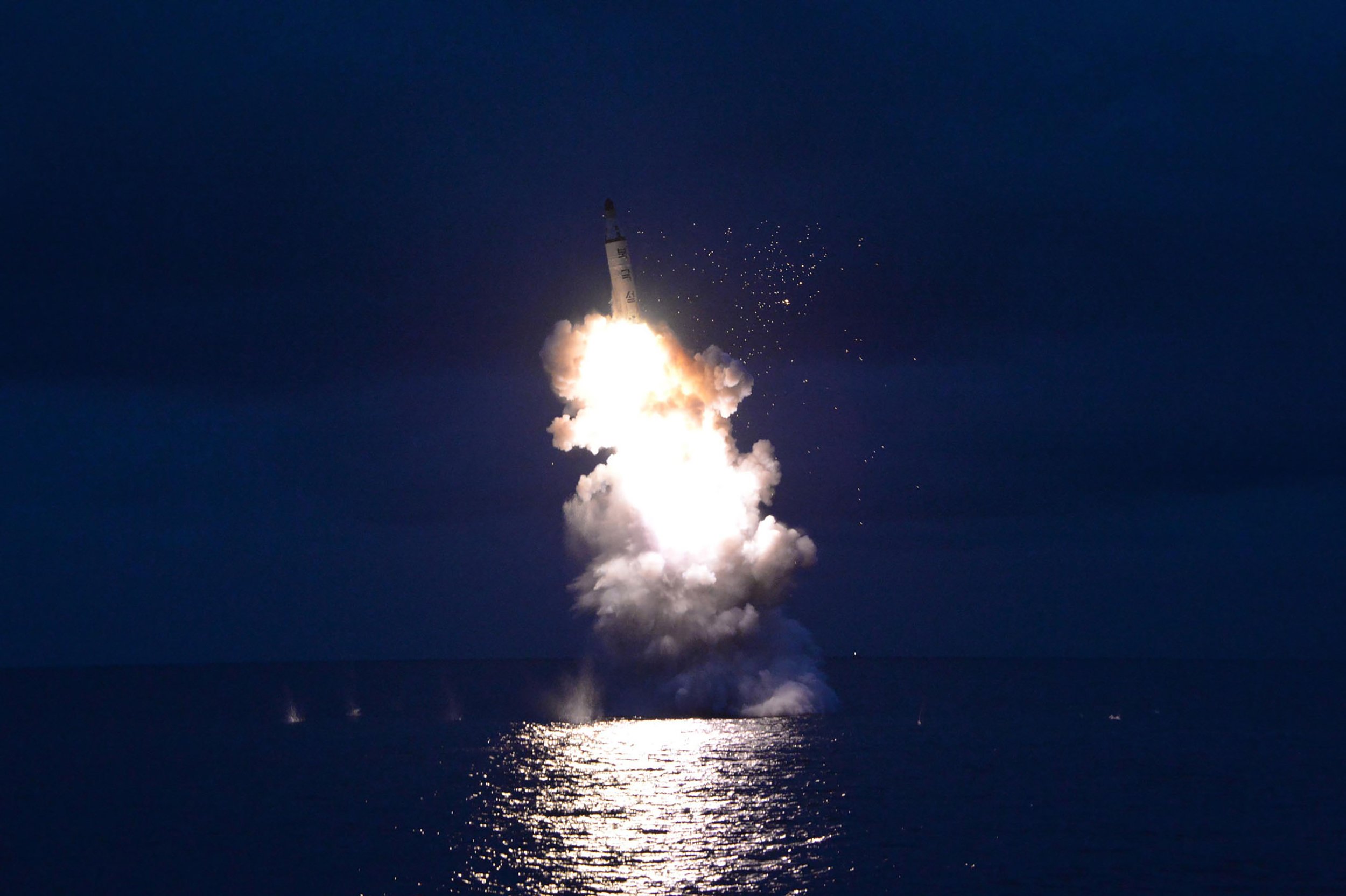 North Korea may be preparing for another missile launch aimed at the United States.
Kim Jong Un's regime conducted its first successful intercontinental ballistic missile (ICBM) test on July 4—Independence Day in the U.S.—with some experts speculating that the missile could reach the U.S. states of Alaska and Hawaii, or even the Pacific Northwest.
And now the totalitarian regime appears to be preparing for submarine-based missile launches in the future.
Two U.S. defense officials told CNN on Thursday that a North Korean submarine was engaged in "unusual deployment activity" over the past 48 hours. The 65-meter-long submarine has sailed 62 miles out into international waters in the Sea of Japan/ East Sea, farther than the vessel has ever gone before.
U.S. officials are following the submarine via reconnaissance and the abnormal activity caused American and South Korean forces to slightly raise their alert level, according to one of the officials.
Read more: North Korea's new missile can probably nuke the U.S., what now?
North Korea has long claimed that its nuclear weapons program is a necessary defense against the prospect of regime change enforced by Washington. The east Asian state ramped up its anti-American propaganda following the first ICBM test, calling out U.S. Defense Secretary James Mattis and releasing two postage stamps, one with North Korean warheads pointed at the U.S. Capitol and another showing a fist destroying a U.S. missile.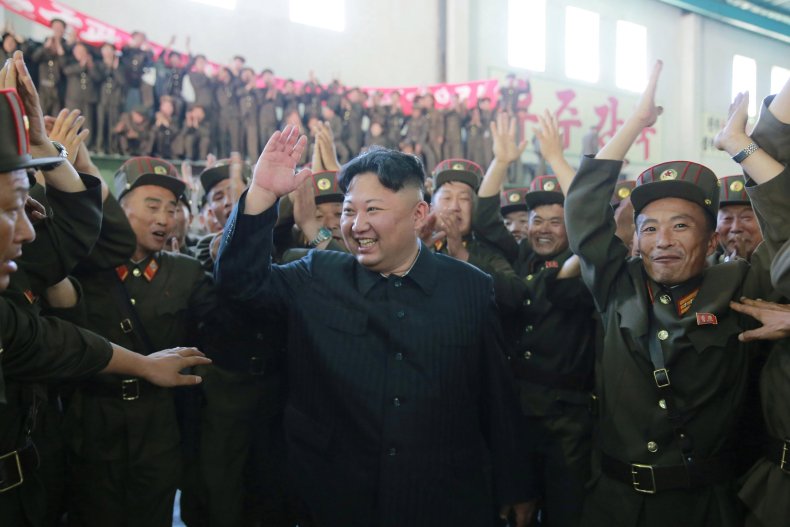 The recent ICBM test has hammered home the prospect of a North Korean attack on the U.S. or on regional enemies such as South Korea or Japan. It provoked a range of reactions: U.S. President Donald Trump vowed to confront the threat from Pyongyang "very strongly," but South Korea's president has proposed military talks with the North in a bid to de-escalate tensions.
North Korea is thought to have around 70 submarines, however many of them may not be able to fire missiles. In May, the state conducted a successful missile test using a "cold-launch" system, an integral component for launching missiles from submarines without damaging the vessels.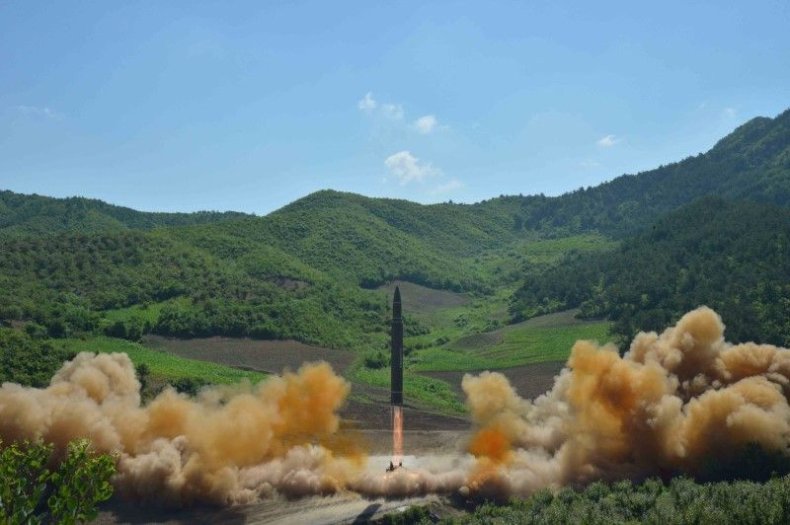 The country is already thought to have the capacity to launch a missile from a submarine, though it is unclear how far such a weapon would be able to travel. In August, experts claimed North Korea had conducted its first successful rocket launch from an underwater submarine; the missile was launched from a Gorae-class submarine, traveled 311 miles and was the first to reach Japan's air defense identification zone, CNN reported.
U.S. intelligence agencies currently believe Pyongyang's submarine missile program is in its early stages. But given the July 4 test and Pyongyang's recent rhetoric, the latest developments will be a source of concern in Washington.