North Korea Missile Launch Fears as Tens of Thousands Mourn Dead Leaders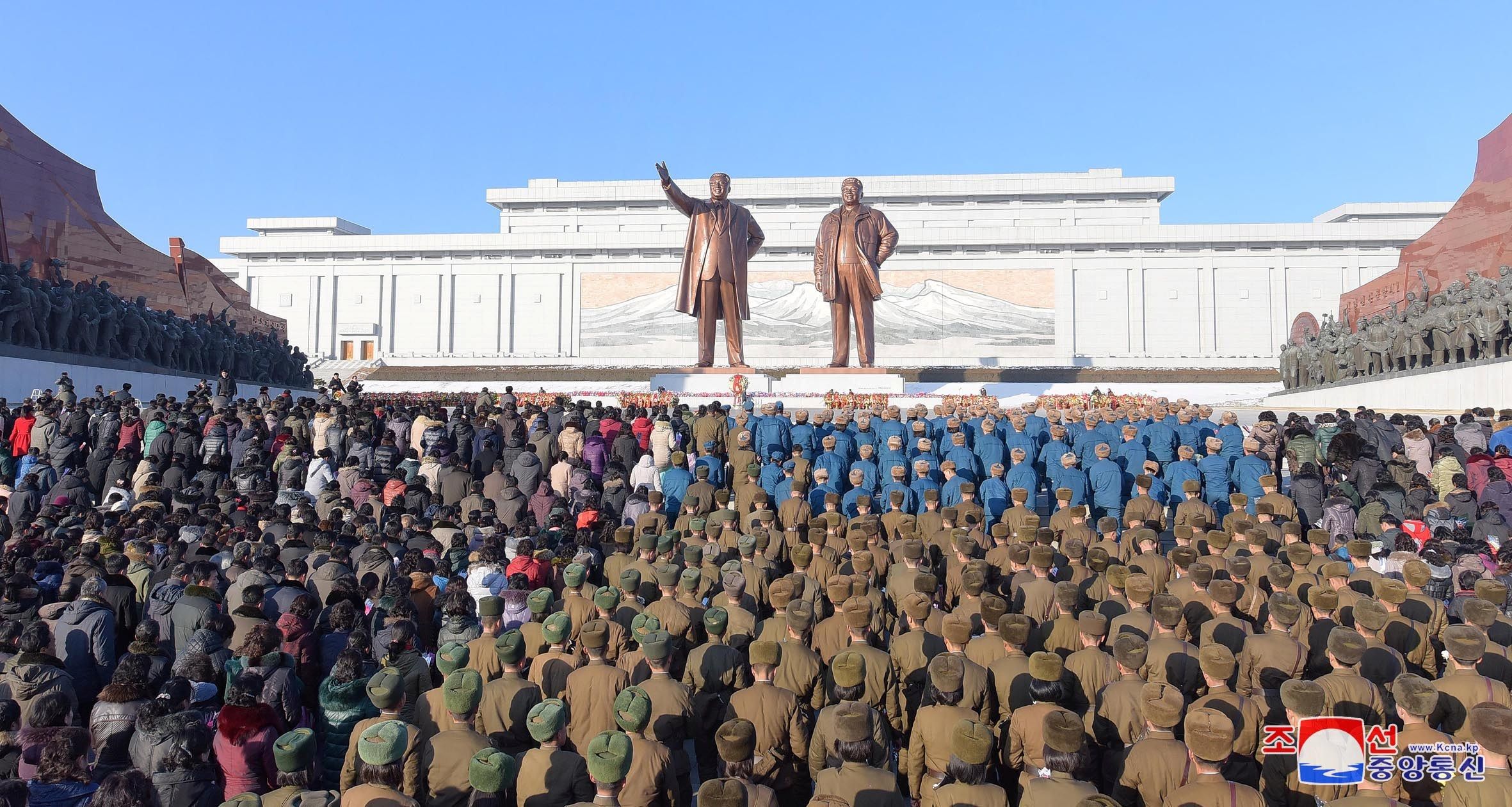 On the anniversary of the death of former North Korean leader Kim Jong Il, the secretive state released footage of thousands of mourners bowing and laying flowers at the feet of statues of Jong Il—who died on December 17, 2011—and national founder Kim Il Sung.
Senior party officials also visited a mausoleum on the outskirts of Pyongyang, North Korea's capital, that contains the body of Kim Il Sung, according to local media, on a day experts feared Kim Jong Un might launch a new missile test in tribute to his father and grandfather.
The Center for Strategic and International Studies (CSIS), a Washington-based think tank, predicted last month that the day of national mourning could be marked with a test. In the past, North Korea coordinated missile launches to coincide with significant days on its national calendar.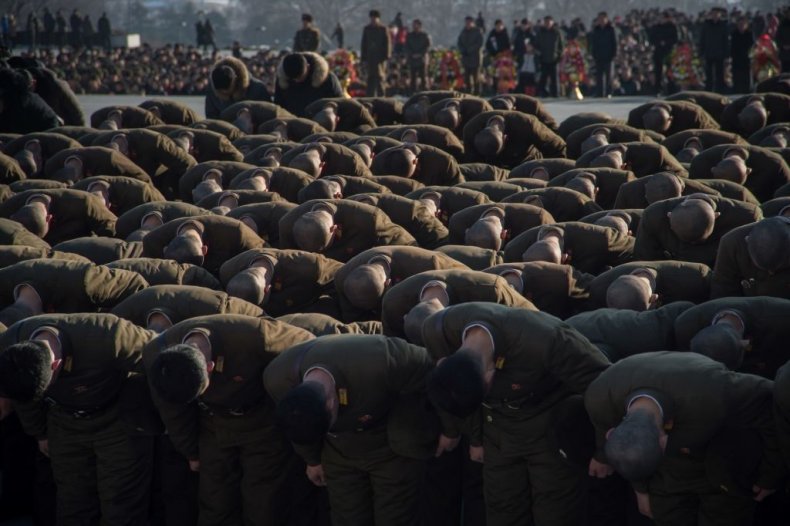 On December 16, fears were further fueled by comments made by Chinese government advisers who said China should mobilize resources in preparation for a possible war with North Korea.
"Conditions on the peninsula now make for the biggest risk of war in decades," Renmin University of China professor Shi Yinhong, who also advises the Chinese government, told the South China Morning Post.
"North Korea is a time bomb. We can only delay the explosion, hoping that by delaying it, a time will come to remove the detonator."
Chinese President Xi Jinping has said that war on the peninsula would be unacceptable and that a peaceful solution should be sought.
Read more: Dead body of possible North Korea defector discovered on Japan island
CSIS noted that winter months generally signified a downturn in missile tests, according to data gathered between 1984 and 2017, meaning provocations are expected to increase in the spring and summer months of 2018.
Analysts said the current period of relative calm should therefore be used for diplomacy in the hope of de-escalating international tensions.
"The data [revealed] that there is a clear uptick in provocations starting in the months of March and April, which is the period when U.S. and South Korea conduct their annual Foal Eagle and Key Resolve joint military exercises," Lisa Collins from the CSIS wrote in a November 29 newsletter.
"This anticipated uptick in provocations in the 2nd and 3rd quarters of 2018 would not provide favorable conditions for diplomacy with North Korea. The space for dialogue may therefore be limited to the next three months when we can expect fewer provocations from North Korea."