North Korea Missile Program: Who Is the ICBM Expert Promoted and Hailed As Hero by Kim Jong Un After Successful Test?
North Korea's Kim Jong Un has hailed his rocket scientists as national heroes in the wake of Pyongyang's successful ballistic missile test and promoted Jang Chang Ha, president of the Academy of National Defense Science, from Lieutenant General to Colonel General.
North Korea's missile chief was seen sitting next to Kim at a ceremony in the nation's memorial hall on Saturday, the 23rd anniversary of the death of the founder of North Korea Kim Il-Sung on state television. Yonhap news analyzed the images and noted that he appears to have been elevated to the new rank following the successful launch of the Hwasong-14, which North Korea test-fired last Tuesday.
Read more: North Korea Celebrates Missile Launch With Interpretive Tap Dance And Rocket Songs
The testing of the ICBM, which North Korea has said could strike Alaska, has been met with consternation in both Washington and Beijing.
The Trump administration and China now intend to move forward with military and security cooperation between the two counties with regard to Pyonynag. But President Xi also stressed the importance of talks with North Korea—an idea not embraced by the White House.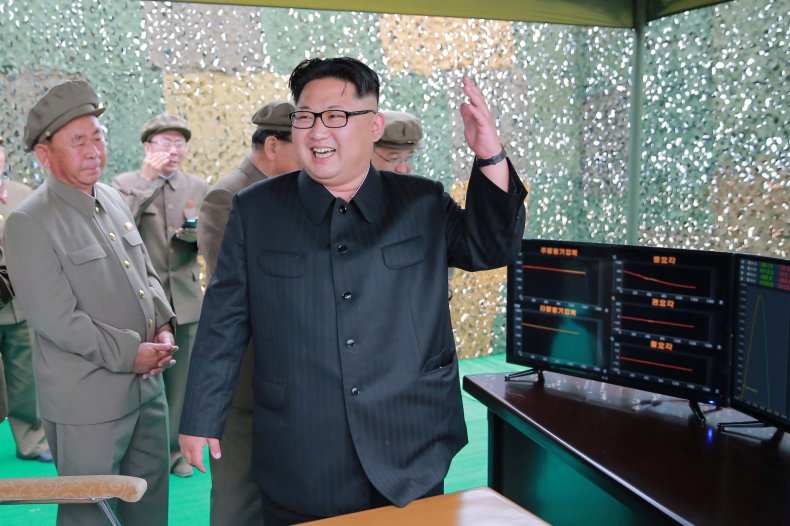 U.S. ambassador to the United Nations Nikki Haley said Wednesday that the U.S. is considering military action to stop Pyongyang's missile tests.
The successful launch has been praised with unrestricted fanfare in the Democratic People's Republic of Korea (DPRK). On Sunday with state officials watched an interpretative an art performance that depicted the release of rocket Hwasong-14.
The Sunday spectacle was described by KCNA, North Korea's state news service, as an event "enjoyed [by] respected leader Kim Jong Un" and high-ranking party officials. Kim's personal entourage and senior military personnel mingled with the country's national defense scientists who contributed to the missile launch.
The DPRK has regularly praised the efforts of its missile program's scientists. Jang was granted the honorary rank of national "hero," in 2012 alongside Choe Chun Sik, the then-head of the Academy of National Defense Science. They were recognized in that instance for their role in launching a long-range rocket in December 2012.