North Korea Launches Another Projectile, Possibly a Ballistic Missile, South Says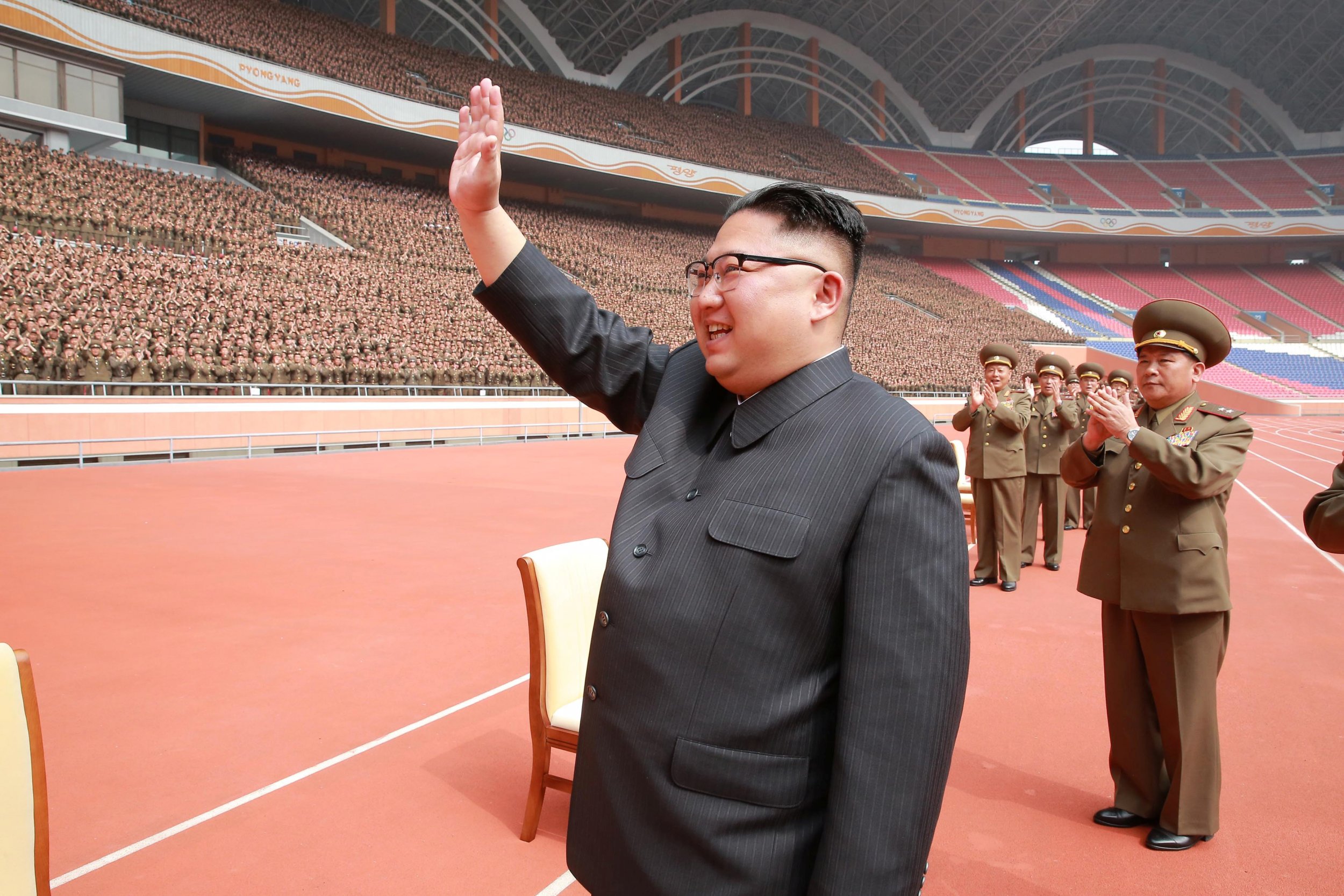 Updated | North Korea appeared to fire another missile on Saturday, marking the first time it's launched a projectile since South Korea's new president took office, the news agency Yonhap reported.
A military officer could not tell Reuters what exactly Pyongyang had launched, but Seoul's Yonhap said it was a ballistic missile that traveled about 430 miles. Agence France-Presse reported the projectile came from the northwest.
An American official confirmed the missile launch to ABC News.
Tensions with North Korea have recently been escalating, with the country continually making moves despite the threat of consequences with its ally, China, and international sanctions. In addition to firing several missiles, including one on April 29, it has organized five nuclear tests. Newsweek reported earlier this week that its ambassador to the United Kingdom, Choe Il, had warned of a coming sixth to "conducted at the place and time as decided by our supreme leader, Kim Jong Un."
South Korea just swore in its new president, Moon Jae-in, Wednesday after the ouster of President Park Geun-hye in the wake of a corruption scandal. Moon broke with his predecessor almost immediately, as he said he was open to speaking with Kim in hopes to "resolve the security crisis," CNN reported.
"If it is necessary, I will fly immediately to Washington and also visit Beijing and Tokyo," he said. "Under the right conditions, I will also go to Pyongyang. For peace on the Korean Peninsula, I will do everything that I can do."
Saturday was a busy day in North Korea news.
North Korean diplomat Choi Sun-hee told reporters she was open to meeting with the U.S. "if the conditions are set," according to the Associated Press.
Her remarks followed a May 1 comment by President Donald Trump, who told Bloomberg he would sit down with Kim.
"If it would be appropriate for me to meet with him, I would absolutely, I would be honored to do it," Trump said. "If it's under the, again, under the right circumstances. But I would do that."
Trump has reportedly already received information about Saturday's launch.