How Do U.S. Military Ships Compare to North Korea's Growing Navy?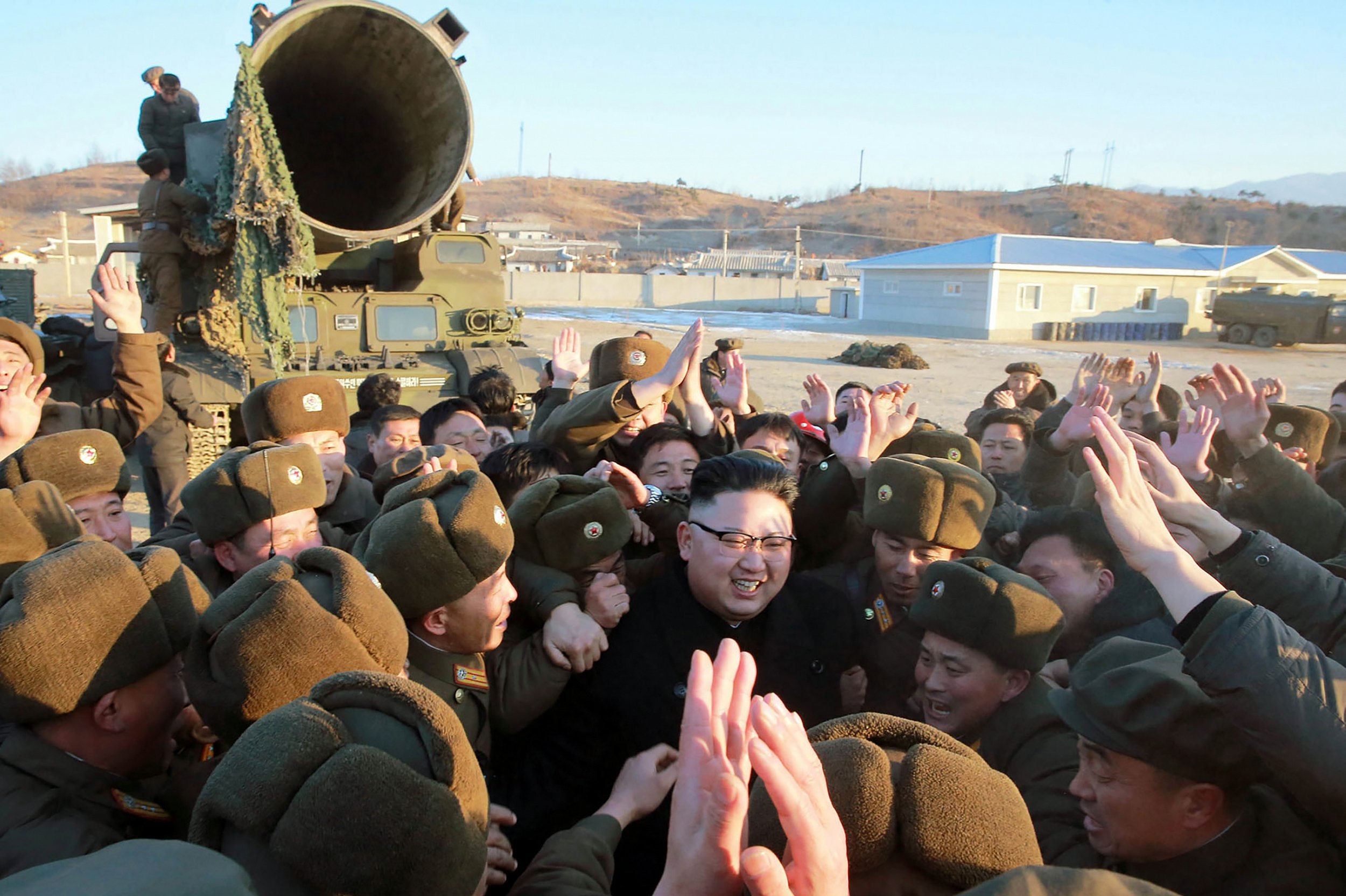 North Korea is on the verge of having a fully-functioning ballistic missile submarine, but how does its navy compare to that of its adversary, the United States?
Satellite imagery captured earlier this month showed that Pyongyang is "on an aggressive schedule to build and deploy its first operational ballistic missile submarine," according to a new report by 38 North, a think tank out of Johns Hopkins University.
"The programme is a measure of Pyongyang's strategic ambitions, and another indication that it is unlikely to give up its nuclear arsenal anytime soon," the report says. " Such testing could support the continued development of [submarine launch ballistic missiles], a new ballistic missile submarine or a combination of both," defense expert Joseph Bermudez said in his analysis of the findings.
38 North's findings coincide with earlier reports about North Korea increasing its shipbuilding activities.
In August, CNN reported that the U.S. military detected "highly unusual and unprecedented levels" of North Korean submarine activity. A couple weeks later, CNN also quoted an unnamed U.S. defense official saying that there was evidence of ejection tests at the Sinpo South Shipyard.
A fully-functioning ballistic missile submarine would be the crown jewel of North Korea's fleet.
But despite Pyongyang's recent build up, it's navy is a substantial mismatch with American warships.
In total, the Korean People's Navy consists of approximately 60,000 personnel, making it the smallest branch of the North Korean military.
According to a report by The National Interest, the KPA consists of "a naval headquarters, two fleet commands, sixteen squadrons, two naval sniper brigades and scattered coastal-defense units."
It is estimated that KPN operates somewhere around 900 outdated vessels, most of them gunboats "limited to calm seas and operating within 50 nautical miles of the coast." In addition, according to a 2010 multinational report, the Korean People's Navy operates 70 submarines.
The U.S. Navy, in contrast, is a behemoth. It is made up of over 324,000 active duty personnel and another 100,000 in reserve. The U.S. Navy also has a fleet of over 400 ships, 279 of which are deployable for battle. The rest consists of a dozen aircraft carriers—the largest aircraft carrier fleet in the world—amphibious assault ships, and nuclear-armed submarines.
The closest rival to U.S. maritime power is China, whose People's Liberation Army Navy consists of quarter-million servicemen and women, with plans to expand its fleet to over 350 ships by 2020.
Still, despite the lopsided difference in naval military power, North Korea's ballistic missile submarine, if made operational, poses a grave threat to U.S. security interests in the region.
As put by Stars and Stripes, "The development of a submarine able to launch a long-range missile would be significant because it would be harder to detect and better able to maneuver in international waters than land-based systems."
Given that Pyongyang already demonstrated its long-distance ballistic missile capabilities in August 2016, its claims that the U.S. is "within striking range" might be closer to the truth than some suspect.