North Korea Missile Test Could Be Rained Off, Seoul Suggests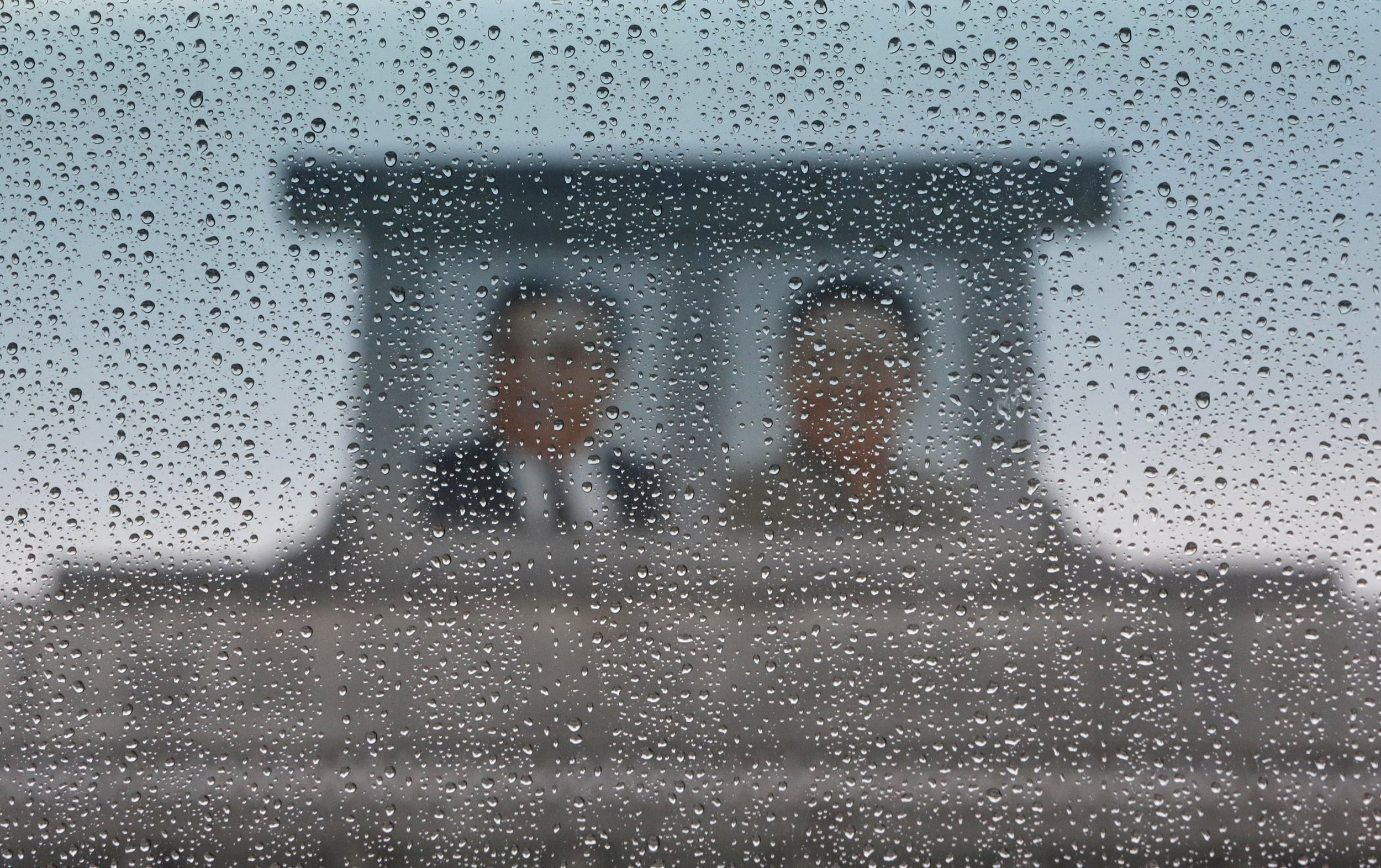 South Korea's military says it is yet to detect signs of any activity in Kusong, the site from which the next North Korean missile test is expected, adding that poor weather may be hampering Pyongyang's plans for its next launch.
Weather forecasts show it is a rainy day in most of North Korea and adverse visibility is likely to delay any impending test launch. U.S. intelligence agents previously said they were expecting a new test this week, in conjunction with the Korean War armistice day, after spotting trucks carrying missile launch equipment arriving in Kusong, north of Pyongyang, near the country's western coast.
"Currently, there's no sign of an imminent North Korean missile launch," Colonel Roh Jae-cheon, spokesman for the Joint Chiefs of Staff (JCS), said at a press briefing Thursday, quoted by South Korea's news agency Yonhap. "Our military is continuing to closely monitor North Korea's every possible provocation, mobilizing combined surveillance assets with the United States."
A missile test launch may also be carried out from the sea rather than from land. Two U.S. defense officials also told CNN last week that a North Korean submarine was engaged in "unusual deployment activity", prompting the U.S. and South Korean forces to raise their alert level.
According to the top U.S. military commander stationed in South Korea, Pyongyang's nuclear test launches have become "the new normal".
"The North Korean program is accelerating in time, with nearly weekly tests becoming the new normal," said General Vincent K. Brooks of the United States Forces Korea speaking at the U.S. Strategic Command's two-day symposium in Omaha, Nebraska, Wednesday. Brooks also noted that in the past year Kim Jong Un has test-fired 28 ballistic missiles, which is more than his father and grandfather during their entire reigns combined.
Since the test launch of what U.S. experts believe to be an intercontinental ballistic missile (ICBM) with the potential of reaching Alaska on July 4, North Korean state media have talked up the country's nuclear strength, repeatedly threatening a "pre-emptive nuclear strike" to the "heart" of the U.S.
Pyongyang celebrates the Korean War Armistice Day as a victory against "U.S. imperialists" in the "Fatherland Liberation War". The North Korean press has used the occasion this year to encourage the U.S. to end what it considers to be hostility towards the country.
"Withdraw the anachronistic hostile policy toward the DPRK and kneel and apologize before its army and people," an article from the state news agency KCNA read.
Brooks says that this kind of rhetoric fits with Pyongyang's attempts to use its nuclear capabilities as a bargaining tool.
"Kim Jong Un is seeking the development of a credible nuclear capability to deter—to deter—what North Korea perceives to be hostility against it," he said. "The regime seeks to be in a position to dictate its own terms internationally if it can sufficiently hold at risk the Republic of Korea, Japan, the full geography of the United States, and other countries in the region and well beyond the region."