When Will North Korea Launch Its Next Missile? South Korea Says No 'Imminent' Signs of New Test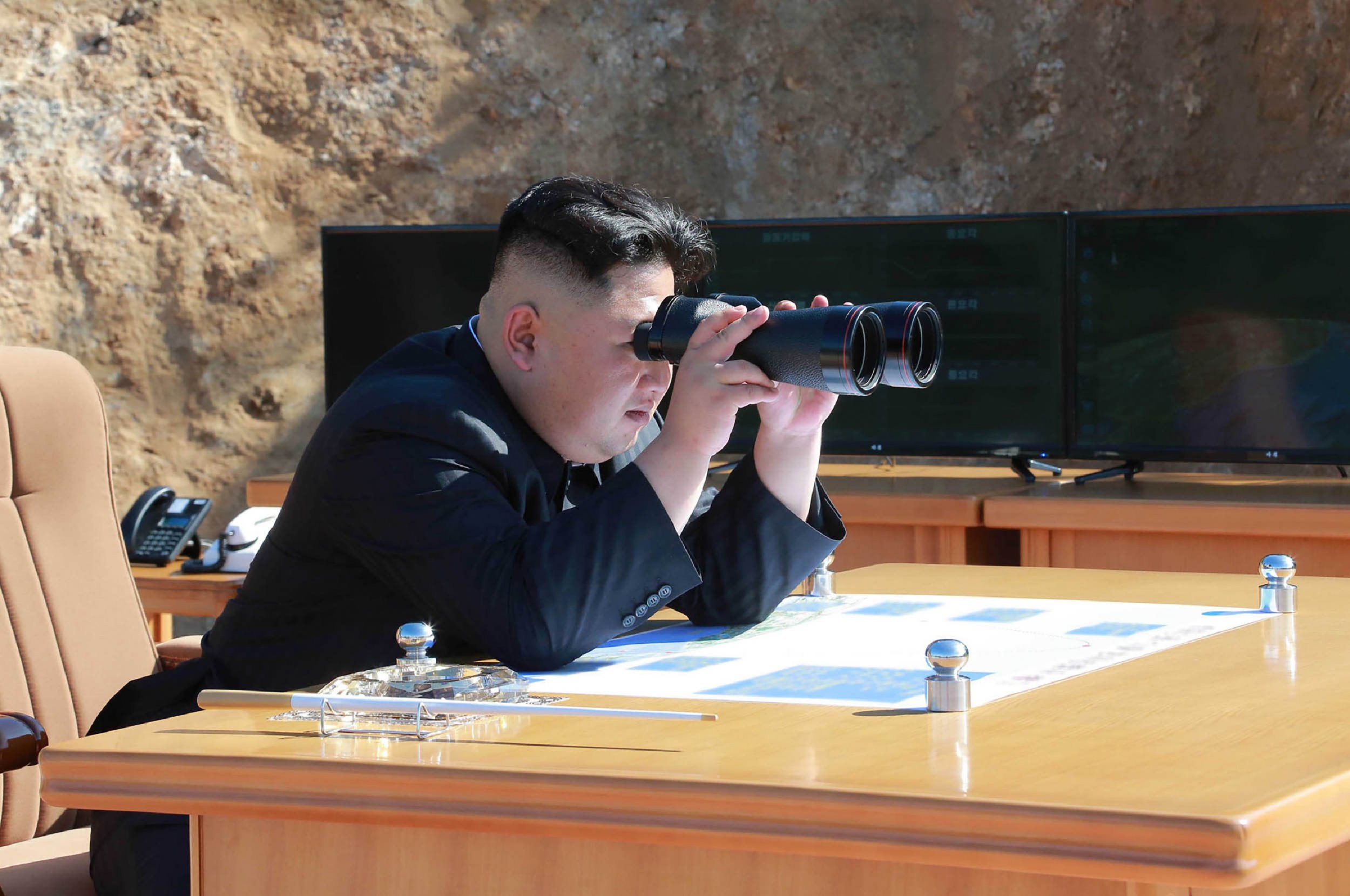 South Korean defense officials said on Thursday there are no "imminent" signs of another missile test from its bombastic northern neighbor despite recent reports based on warnings from U.S. officials that the next launch could occur in a matter of days.
"There is no activity that would lead to an assessment that a missile provocation by North Korea is imminent," Army Col. Roh Jae-cheon, spokesman for the Joint Chiefs of Staff, said at a press briefing, according to the Seoul-based Yonhap News Agency. Roh added this doesn't mean a new missile launch is impossible in the near future and said the U.S. and South Korea are monitoring the situation.
This comes as the North and South have opened up dialogue and reinvigorated hopes for peace between the historic enemies after Pyongyang's repeated missile tests in 2017 significantly increased tensions. On Wednesday, the two countries established contact on a hotline that hasn't been in use for roughly two years, which represents a massive step forward from a diplomatic standpoint.
Meanwhile, President Donald Trump has behaved somewhat ambivalently about the talks between the North and South.
The president on Tuesday took to Twitter and seemed to take credit for reestablishing dialogue, tweeting, "Sanctions and 'other' pressures are beginning to have a big impact on North Korea. Soldiers are dangerously fleeing to South Korea. Rocket man now wants to talk to South Korea for first time. Perhaps that is good news, perhaps not - we will see!" Not longer after, he boasted he has a larger "nuclear button" than Kim Jong Un in a tweet responding to threats from the North Korean leader in his New Year's Eve speech.
Subsequently, on Thursday, the president tweeted, "With all of the failed 'experts' weighing in, does anybody really believe that talks and dialogue would be going on between North and South Korea right now if I wasn't firm, strong and willing to commit our total 'might' against the North. Fools, but talks are a good thing!"
This seems to suggest Trump feels somewhat left out in the process, but is cautiously optimistic about the potential benefits of dialogue between the North and South. Not long after this tweet, South Korea's presidential office announced Trump had agreed to hold off on joint military drills on the Korean Peninsula until after the Winter Olympics in Pyeongchang next month, Reuters reported, in an apparent effort to avoid antagonizing the North.