North Korea Could Strike U.S. Military in Alaska, Air Force Commander Warns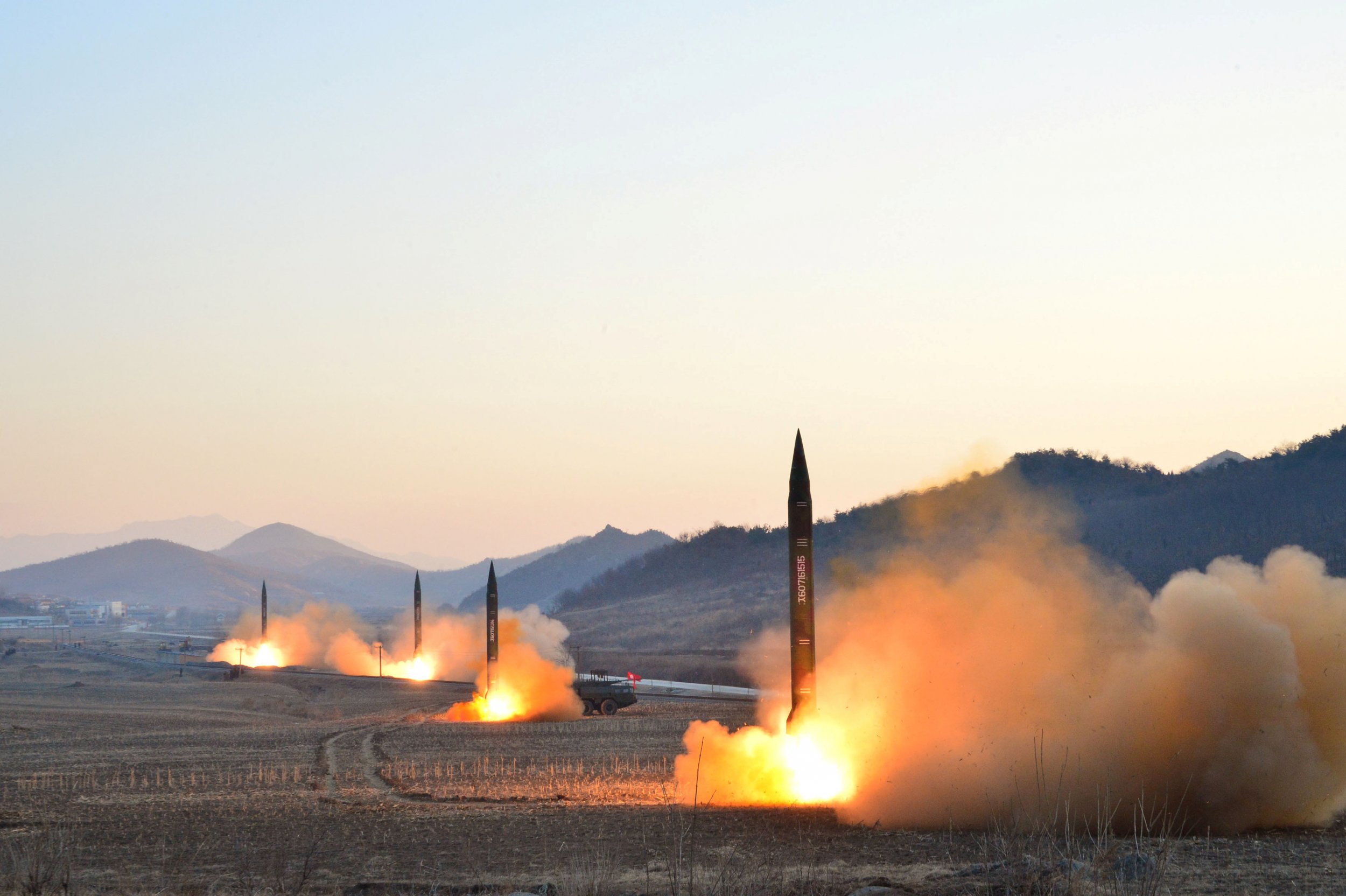 The threat posed by North Korean projectiles to the U.S. has increased due to multiple missile tests conducted by Pyongyang over the weekend, according to a senior U.S. Air Force commander. Lt. Gen. Kenneth S. Wilsbach, the commander of the Anchorage-based 11th Air Force, told Congress' Joint Armed Services Committee Thursday that North Korea's hawkish rhetoric and ballistic missile program had become increasingly aggressive and that this concerned U.S. military personnel, especially those stationed in Alaska.
Wilsbach told legislators that Alaska had received $563 million in federal defense funds for the 2017 fiscal year, $120 million more than the next highest state. "Certainly North Korea and the rhetoric that's coming from North Korea and the activity that we're seeing makes me as a military commander have concern that the threat is increased," Wilsbach said, according to NBC Anchorage-based affiliate KTUU News. "Because of the strategic nature of Alaska we assume, which is why we defend this land, that there are facilities here that could be considered targets, so that's why we have forces that are capable of defending the nation from here."
North Korea has developed nuclear weapons in spite of repeated U.N. Security Councils sanctions and has routinely threatened to take military action against its enemies, including its neighboring rival, South Korea, with which it has technically remained at war since the early 1950s. Regional tensions in the Asia-Pacific region were escalated when Washington and Seoul began their annual joint military exercises, known as "Foal Eagle," earlier this month. Pyongyang has vowed to take nuclear action against any perceived violation of North Korea's sovereignty.
North Korea's missile program has expanded since leader Kim Jong Un became the third generation of his family to rule the country after his father's death in 2011. While defense experts have not been able to precisely determine the nuclear and ballistic arsenal of the reclusive, authoritarian state, they have estimated Pyongyang to control more than 1,000 missiles of varying ranges and about 10 nuclear warheads. Analysts have remained skeptical of Pyongyang's ability to fit nuclear weapons on to existing projectiles, however, the country has reportedly begun developing intercontinental ballistic missiles capable of reaching the U.S.
Alaska is considered the U.S.' last line of defense against a nuclear attack from North Korea.
North Korea Could Strike U.S. Military in Alaska, Air Force Commander Warns | World