North Korea Missiles Could Hit U.S., Europe 'Within Months' in Nuclear Strike, France Says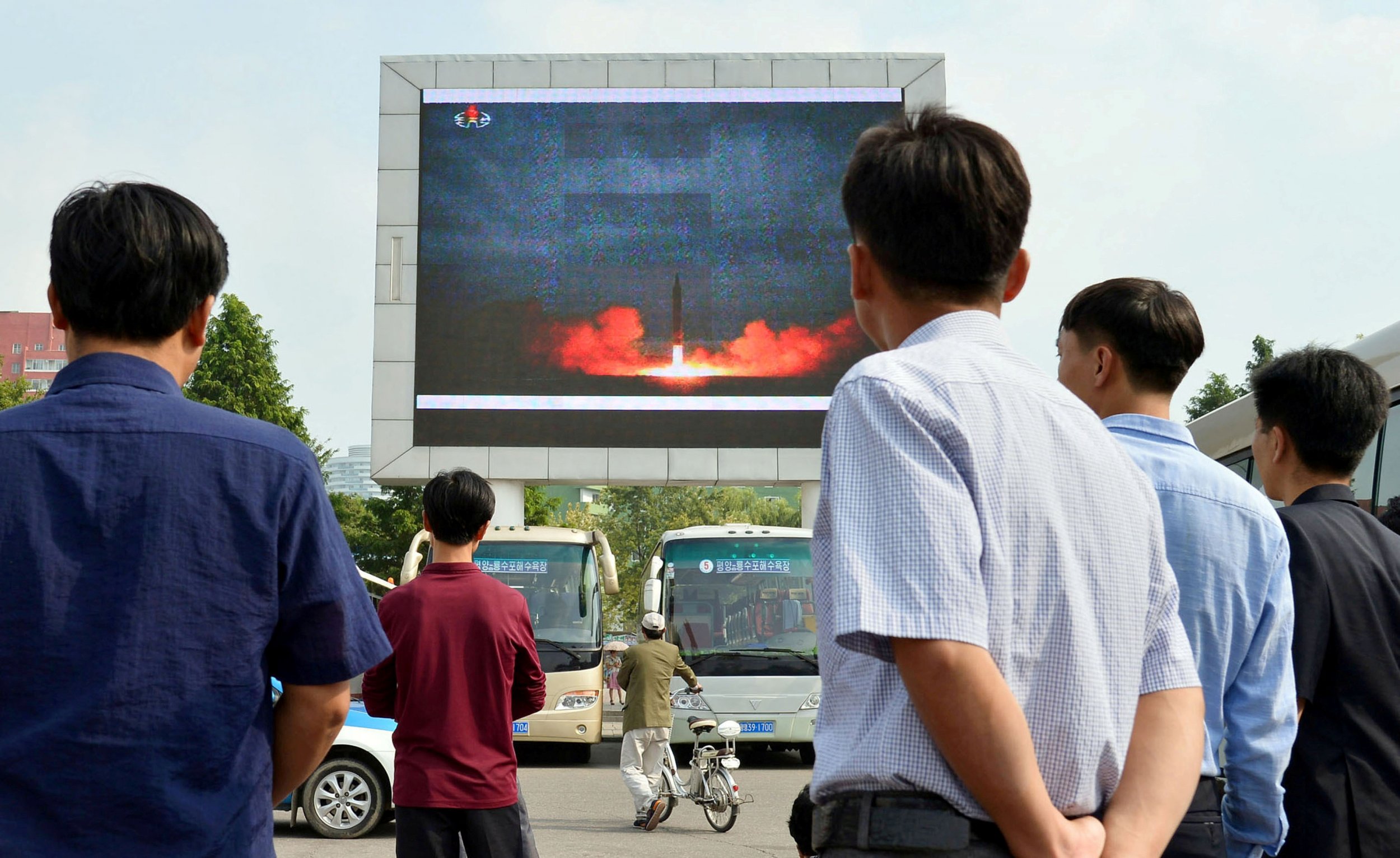 North Korea could have the ability to strike the U.S. and Europe with nuclear weapons within months, France's foreign minister has warned.
Jean-Yves le Drian, in charge of foreign affairs in President Emmanuel Macron's government, said that following a string of missile tests by Pyongyang and increasingly bellicose rhetoric, "We see a North Korea whose objective is to have missiles capable of transporting a nuclear weapon tomorrow," according to Agence France-Presse.
The situation, le Drian said, is "extremely serious." He urged North Korea to open new dialogue with other states in an attempt to defuse tensions and prevent nuclear conflict.
"In a few months, that will be a reality," le Drian said. "At that moment, when it has the capability to hit the U.S., even Europe and at the very least Japan and China, with a nuclear weapon, the situation will be explosive."
Pyongyang should "return to the path of negotiations," the minister said.
Tensions between America, North Korea and the hermit state's regional neighbors have been rising for months. On Tuesday, North Korea provoked worldwide alarm after it fired a mid-range missile over the Japanese island of Hokkaido.
The communist country also threatened in early August that it would fire on the U.S.-held pacific territory of Guam.
Donald Trump restated afterward that "all options" were on the table for resolving the crisis, and the U.S. and Japan placed more sanctions on Pyongyang in late August. European countries, including the U.K. and Germany, have also made clear their displeasure.
However, China and Russia have both urged calm from all sides and suggested that U.S. military drills in the region may be provoking North Korea. The two countries have proposed that diplomatic talks resume, while missile tests in North Korea and joint military exercises by the U.S. and South Korea both be put on pause.
The U.N. Security Council has denounced Pyongyang's latest tests and called for an end to its missile program.
Macron has previously warned against an "escalation" of tensions between the rogue state and its opponents.
In a statement, Macron expressed "concern at the ballistic and nuclear threat coming from North Korea," saying the international community had to try to get Pyongyang to "resume the path of dialogue without conditions."