North Korea Has Now Fired 21 Missiles In 2017, Well Ahead of Last Year's Pace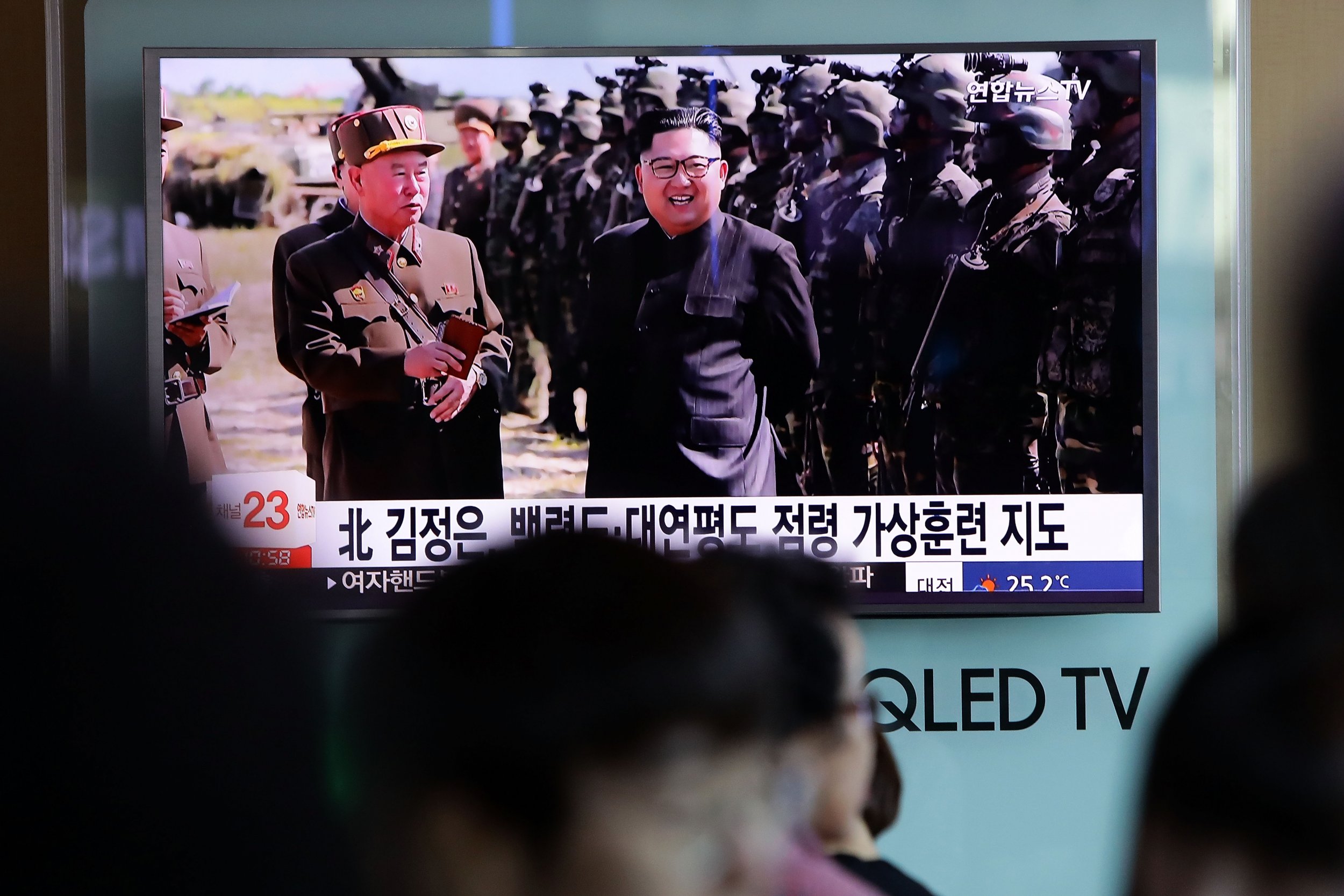 North Korea fired off three short-range ballistic missiles roughly 20 minutes apart Saturday; one failed and none posed a risk to the United States, the U.S. Pacific Command said in a statement late Friday.
The north, which completed two missile tests last month that drew the ire and ridicule of U.S. President Donald Trump as well as its lone ally, China, saw its first and third missiles fly roughly 155 miles to the northeast after being fired from Kangwon Province before crashing into the sea, according to Reuters.
The tests increased North Korea's total number of missiles fired this year alone to 21 over the course of 13 tests, according to CNN's statistics. That puts it well ahead of the pace it set last year, when 24 missiles were fired.
Pacific Command initially announced that the first and third missiles had failed to launch, but its assessment of the second missile blowing up "almost immediately" still appears to be accurate.
Neither the U.S. nor the territory of Guam, which had faced direct threats of a "sea of fire" from North Korean leader Kim Jong-un, was in danger from the launches.
The South Korean government said Saturday it's possible the north had tested a 300-mm caliber multiple rocket launcher, but that has not been confirmed by its military.
The tests were the first since July 28, when North Korea fired off an intercontinental ballistic missile (ICBM) capable of reaching the U.S. mainland and major cities around the country if positioned for a longer trajectory.
But experts and reports say it's unclear if the north's ICBMs are able to fly into space and survive re-entry into the Earth's atmosphere in order to complete a strike.
The timing of the tests coincides with the U.S. and South Korean militaries participating in the joint Ulchi Freedom Drills, which involve computer simulations of a war and run until the end of the month, according to Reuters.
Such drills, and others like them that have also involved Japan, have been a source of anger for Kim and previous North Korean regimes. The north has long accused the U.S. and its southeast Asian allies of planning a preemptive strike to overthrow the authoritarian government and uses this suspicion as a reason for its own continued missile and nuclear defense proliferation.