Is North Korea Preparing Its Missiles for Action? Weapons Moved Amid Threat to 'Reduce America Into a Sea of Flames'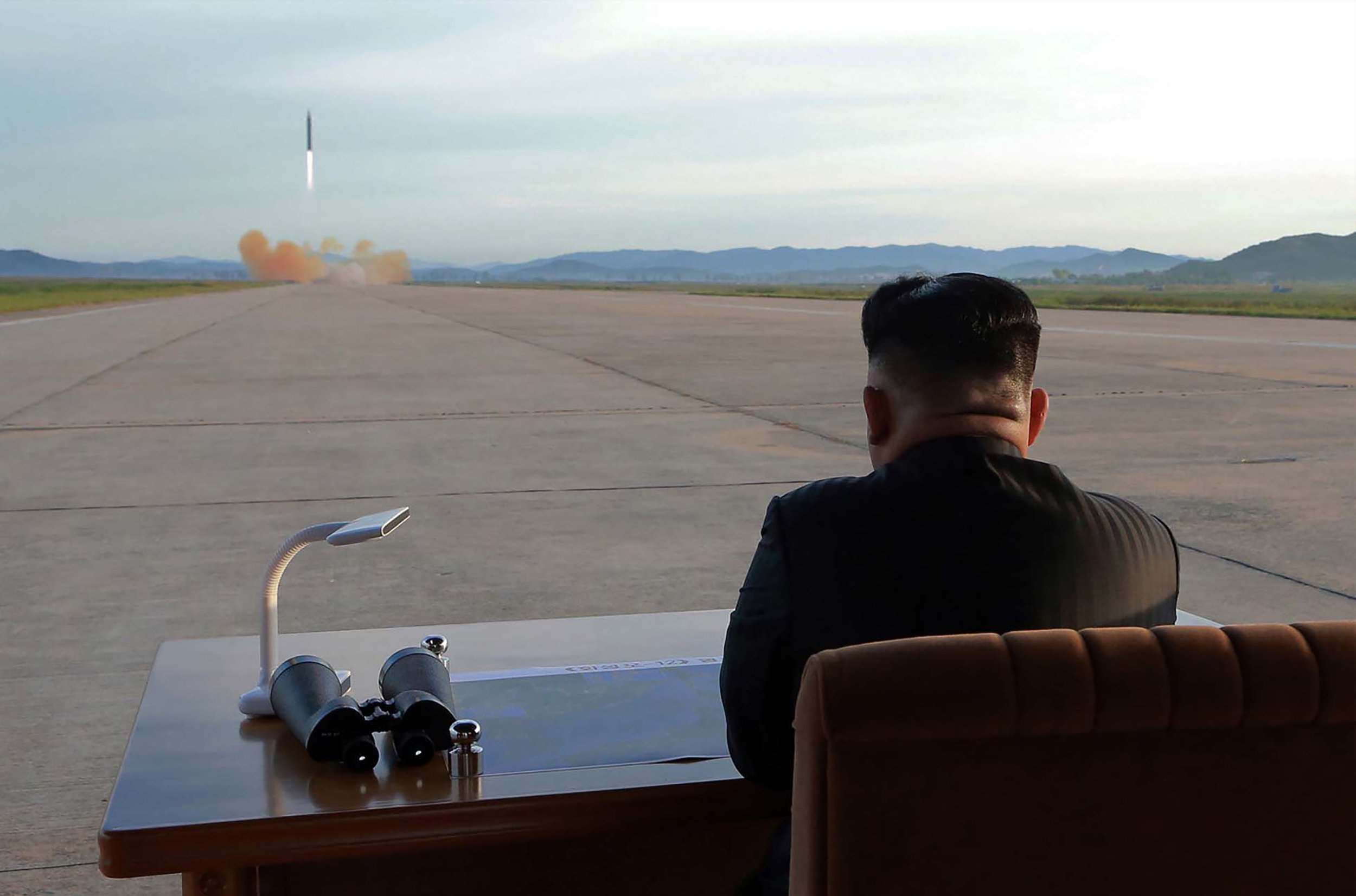 South Korean officials were on high alert this weekend after they claimed to have seen North Korean missiles being moved around in Pyongyang. Reuters, citing the South Korean-run Korean Broadcasting System, reported Friday that an anonymous source said weapons from the Missile Research and Development Facility at Sanum-dong had recently been taken away.
Further details were not immediately available, but the news was certain to add to the international anxiety over North Korea. Pyongyang has been ramping up its threats to the U.S. and other countries in the wake of new sanctions imposed by the United Nations. It's hard to predict exactly when leader Kim Jong Un will make his next move, and what form it will take, but the missiles' movement might be a sign that the nation is preparing for action.
Japan is already fretting over an upcoming anniversary in North Korea it predicts could coincide with a nuclear test. October 10 is the anniversary of the creation of the ruling Workers' Party, and North Korea has a history of using holidays as excuses to show off its might.
As such, Japanese Defense Minister Itsunori Onodera told reporters Friday that he wanted "to maintain a sense of urgency."
That's probably not a bad idea in the U.S., either, given that Yonhap reported on Saturday North Korea released a statement again criticizing President Donald Trump. In remarks published by the Korean Central News Agency, a state mouthpiece, an unnamed spokesman said Trump's repeated threats only makes the reclusive country more likely to retaliate against the U.S.
"We once again warn the old psychopath of America against his hysteria," the statement read. "His brandishing of 'sanctions' club and muscle-flexing with tiger moth-like bombers before the fire-ready revolutionary forces of the DPRK is just a suicidal act of inviting a nuclear disaster that will reduce America into a sea of flames."
However, the White House may be closer to the North Korean government than expected. Secretary of State Rex Tillerson said Saturday that the U.S. government had "lines of communications to Pyongyang," according to the New York Times.
Tillerson also said he thought the relationship between Washington and Pyongyang was "a bit overheated." Trump and Kim have traded incendiary insults over the past few weeks, with Trump mocking Kim with the nickname "Rocket Man" and vowing to destroy North Korea as it continues to conduct weapons tests.
"If North Korea would stop firing its missiles, that would calm things down a lot," Tillerson said.
North Korea is thought to have about 200 launchers that can fire missiles with short and medium-sized ranges, according to ABC News. Experts also believe it has up to 60 nuclear weapons.