North Korea Mocks USS John S. McCain Incident and Threatens to Wreck U.S. Mainland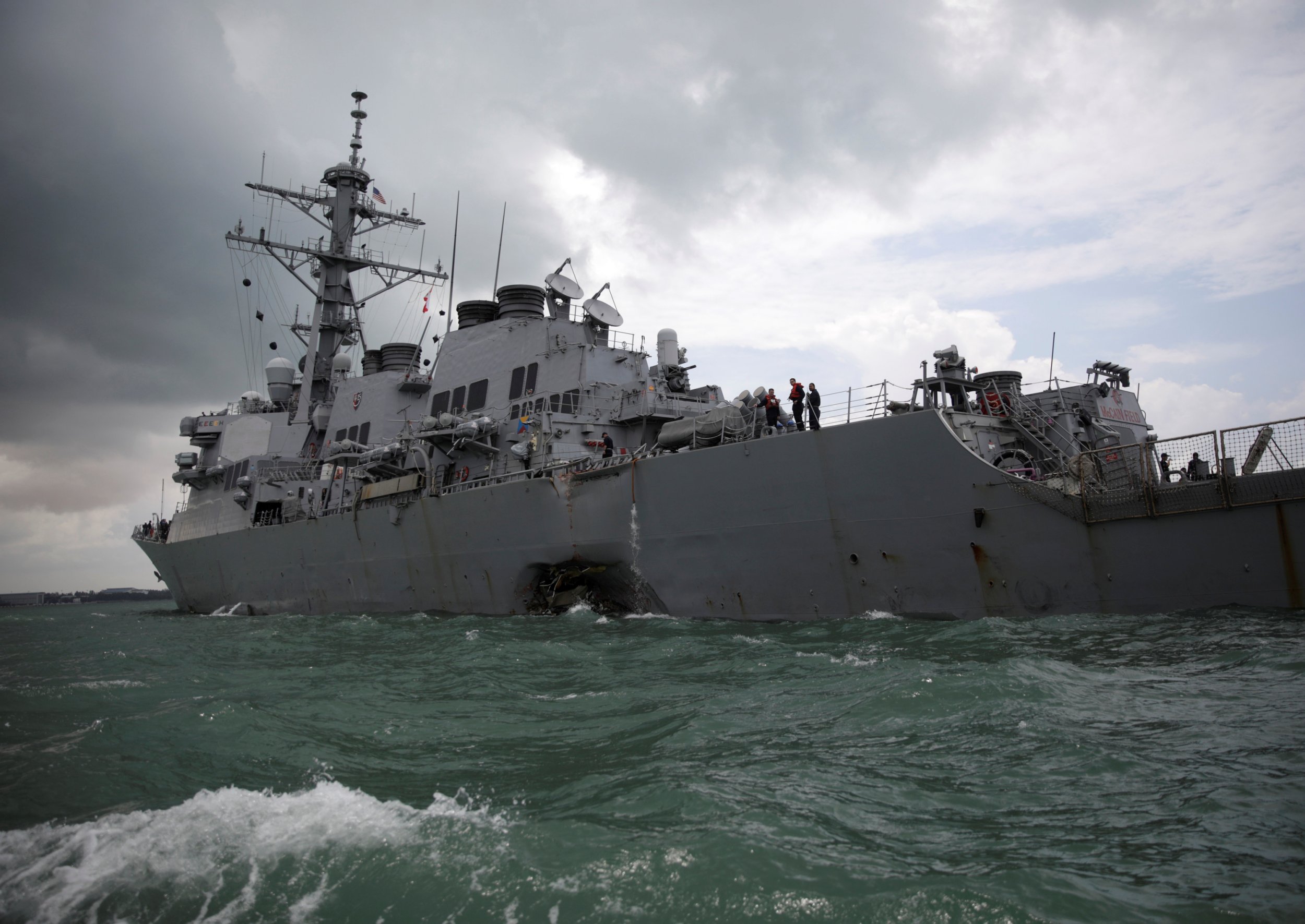 North Korea has used the recent fatal incidents involving two U.S. warships in its latest anti-American diatribe.
An article published in several state-controlled North Korean publications on Thursday derided the collisions involving the USS John S. McCain and USS Fitzgerald, which resulted in a combined death toll of 17 U.S. Navy sailors, and described them as a foreshadowing of America's own destruction.
"When the American empire is sinking into the bottom of sea with the Aegis ship, strategic rockets soared into the space in the East, shaking the world with great thunder and spouting grenadine fire," the article read, attempting to draw a link between Pyongyang's missile tests and the accidents.
Neither collision coincided with North Korean missile launches and neither ship sank, despite the damage sustained. Both Navy destroyers are part of the U.S. Seventh Fleet, the U.S. Navy's largest forward-deployed unit, which is made up of 50-70 ships and submarines as well as 140 aircraft and 20,000 sailors.
The USS Fitzgerald collided with a Philippine-flagged tanker near Japan in June, resulting in the death of seven sailors. The USS John S. McCain crashed with a Liberian-flagged oil tanker, near Singapore, on August 21. Ten sailors died in the collision.
The article goes on to lecture the U.S. on philosophy, quoting an Ancient Greek aphorism about wisdom being derived from the acknowledgment of one's ignorance.
"'Know thyself,'" the article read, before adding: "The U.S. should realize that if it disregards this warning of history and behaves recklessly, threatening peace in the Korean peninsula and Northeast Asia, the U.S. mainland will be wrecked tomorrow just like the Aegis destroyer wrecked today."
North Korea claims to have planned for the launch of four Hwasong-12 missiles over southern Japan that would land 18-25 miles away from the U.S. territory of Guam in the Pacific.
According to the South Korean intelligence service, North Korea's launch of a Hwasong-12 ballistic missile over the island of Hokkaido in northern Japan on Tuesday was meant as a show of force to add credibility to the threat against Guam.
Speaking to the army following the launch, North Korean ruler Kim Jong Un said that, for now, he will "continue to watch the U.S. demeanors" and decide on future actions accordingly.