North Korea Gets Money for Nukes by Hacking Banks around the World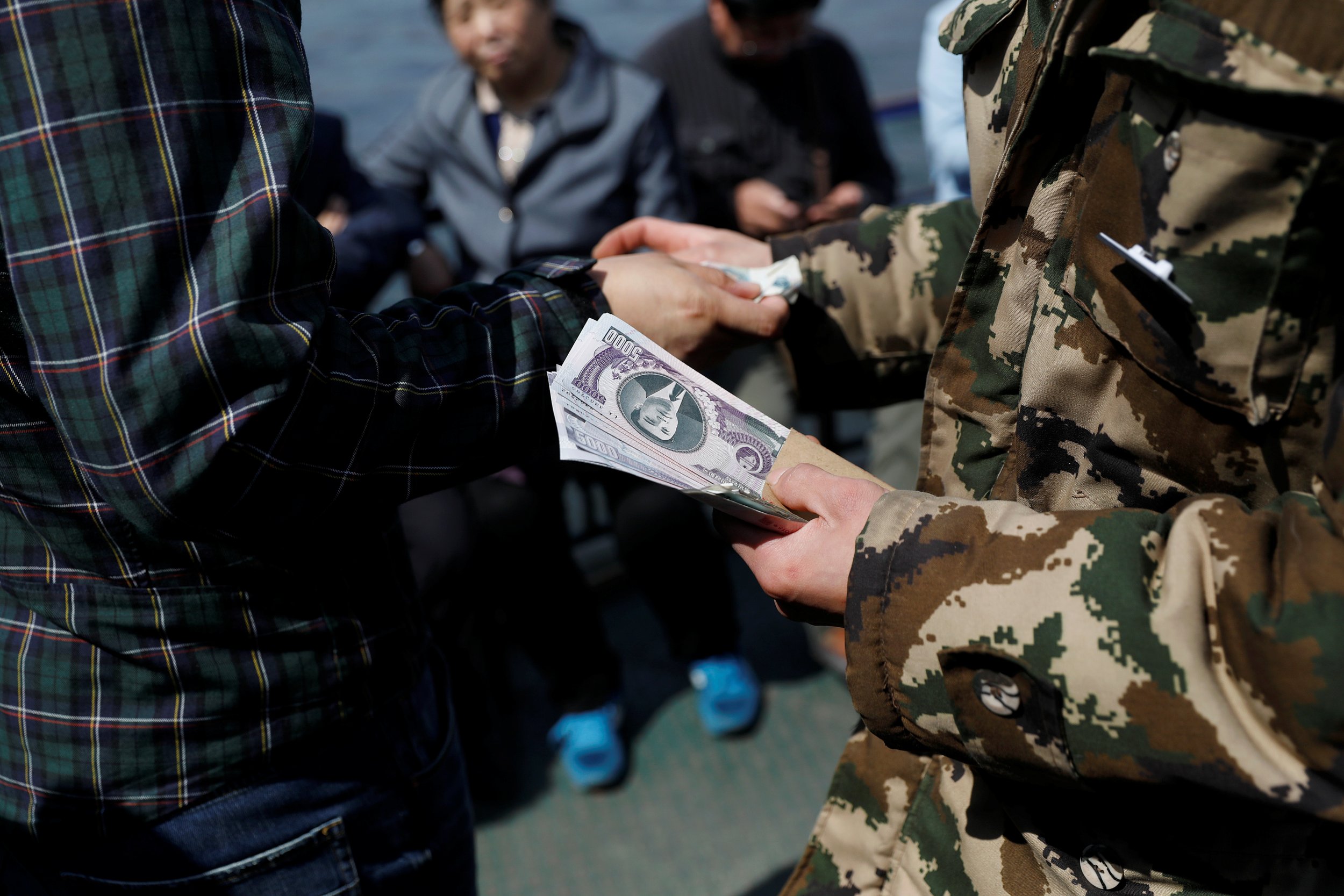 North Korea has funded its development of nuclear weapons by stealing money from financial institutions around the world via state-sponsored hacks, top cybersecurity experts warned.
In a 58-page news report released Monday, Russian leading cybersecurity firm Kaspersky revealed that Pyongyang utilized a secret government program called Lazarus to electronically remove funds from banks in 18 countries, according to CNN. North Korea had previously been suspected by researchers of being behind several major thefts, including one last year in which up to $81 million was stolen from Bangladesh's central bank account in New York, as well as other attempted heists in Ecuador, the Philippines and Vietnam. Kaspersky reportedly supplied evidence that Pyongyang was also directly responsible for hacks in over a dozen other nations and that the cash was likely used to fund North Korea's nuclear weapons program.
Other nations affected by North Korea's digital robberies included Costa Rica, Ethiopia, Gabon, India, Indonesia, Iraq, Kenya, Malaysia, Nigeria, Poland, Taiwan, Thailand, and Uruguay, said the report. Kaspersky said the addresses used by attackers were carefully concealed by routing their signals through countries such as France, South Korea and Taiwan, but one fateful error allowed researchers to detect the North Korean signal, according to United Press International.
North Korea, which has been led by Kim Jong Un since his father's death in 2011, has suffered from years of economic sanctions since openly pursuing nuclear weapons in spite of U.N. Security Council resolutions. Pyongyang has routinely threatened to use the full extent of its nuclear arsenal in response to perceived hostilities by the U.S. and Washington's regional allies such as South Korea and Japan.
Defense experts have estimated North Korea to possess about 10 nuclear warheads, but have doubted its ability to attach them to long-range missiles capable of reaching the U.S. North Korea has launched a number of missiles recently, indicating it was working on such intercontinental ballistic missile (ICBM) technology. Tensions in the Asia-Pacific region have been heightened since President Donald Trump said he would take a tougher stance on Pyongyang than his predecessor, former President Barack Obama, and a series of military exercises held last month between the U.S. and South Korea not far from North Korean territory.