North Korea Sets Out Stall To Become the Next Holiday Destination. Just Don't Question the Rules...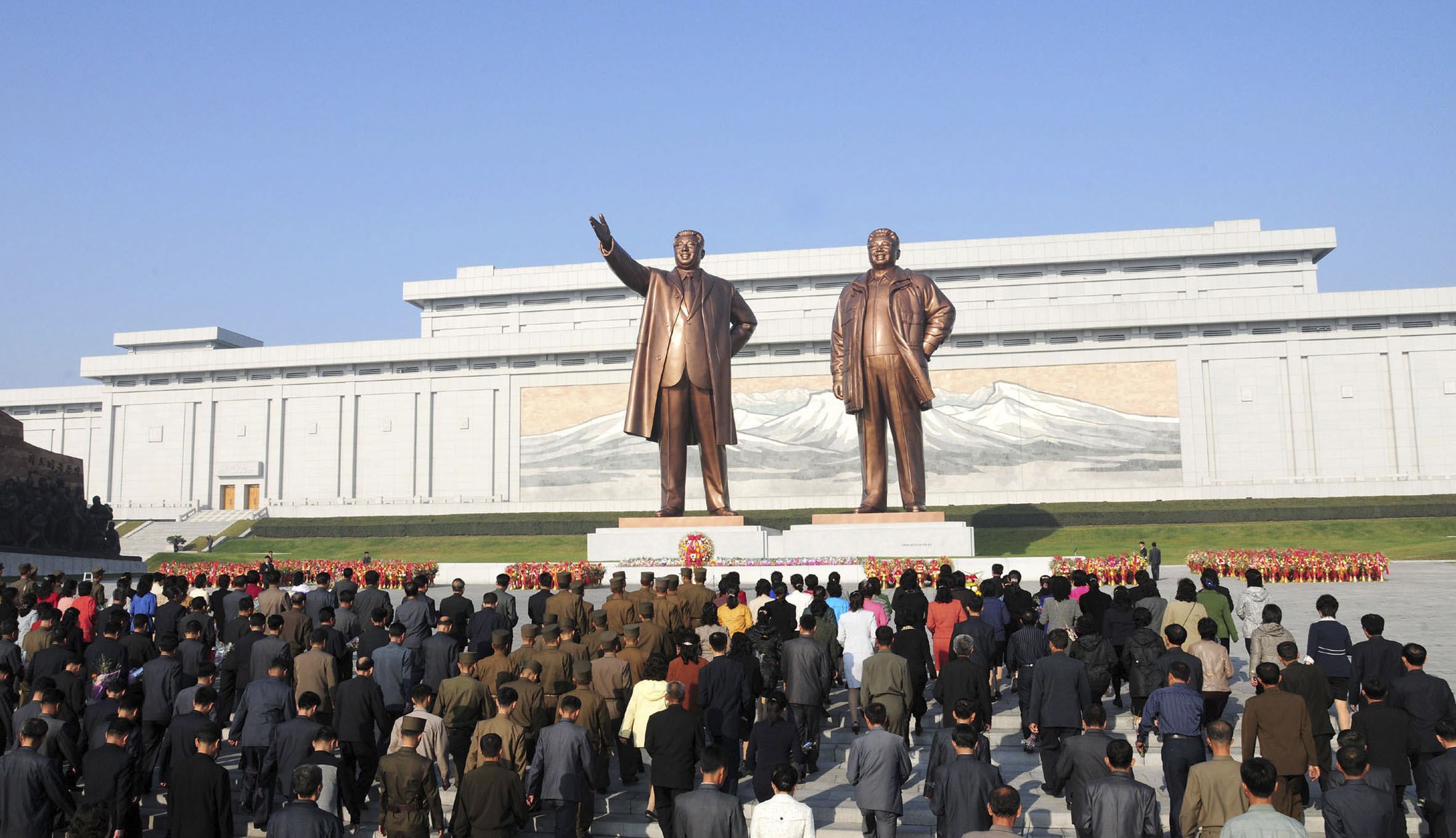 North Korea's first tour operator will have a shop at a tourism fair in London this weekend, running "safe and economically friendly" trips to the world's most isolated country.
Tourism in North Korea is notoriously difficult, with travel only permitted if you are part of a guided tour. Experience North Korea is the first company to offer such guided tours at the World Travel Market (WTM), which will be held at Excel London between the 3rd and 6th November.
If interested, you can choose from a number of "once in a lifetime" itineraries, including a six-day hiking tour into the enigmatic "North Korean wilderness". Here you will experience the charm of the country's scenic beauty, including the Ullim Waterfall, Coastal Park, Mount Kumgang and Lagoon Sijung.
If this isn't adventurous enough, one can choose the North Korea Extreme Traveller Tour - 15 days cycling, hiking and camping across the country's "unforgettable" landscapes, all for just €3,600 per person.
You can even sign up to the 2015 Pyongyang Marathon. Once you have completed the race, "after a few celebratory high-fives" and a bit of re-fuelling, you can "relax and soak your well-worked muscles at the Water Park, where you can swim, enjoy a bubble pool, a massage, play billiards or drink a cappuccino in the café".
What's not to like? Well, you should be prepared to follow certain rules, as outlined on the company website's "Dos and Don'ts" section. Do, for example "take some luxury goods (cigarettes, shampoo, cosmetics etc) to present as gifts to the guides as gratitude upon arrival".
But don't ever "travel unescorted" or "abuse or constantly question the rules that are explained to you". You are also forbidden to use mobile phones, wi-fi, GPS or wear jeans, shorts or sandals. Those looking for that ultimate Kim Jong-un selfie may be disappointed, as photography is only allowed with prior approval from your guide.
Keeping quiet about your religious beliefs is also presumably recommended. American tourist Jeffrey Fowle was recently released after being detained for more than six months for allegedly leaving a Bible in a hotel room, while two others, Kenneth Bae and Todd Miller remain in custody for, as the regime had it, ""trying to use religion to overthrow" the political system.
Fans of ethical travel may also wish to steer clear. North Korea has six million people in need of food, with 33% of children chronically malnourished, according to the World Food Programme. It also has 20,000 political prisoners locked up in its prison camps as well as being ranked as the most corrupt country in the world, alongside Afghanistan and Somalia.
The website also fails to mention the inconvenience of potential delays to holiday plans caused by the blanket ban on foreigners entering the country to keep out the Ebola virus, announced last week. Nor does it tell you about the 21-day quarantine for all tourists leaving the country to screen for the disease, which was announced on Thursday.
Nonetheless, Experience North Korea will be aiming to secure a slice of the £2.2bn-worth of deals the World Travel Market facilitated in at last years event. Senior exhibition director of WTM Simon Press said: "I am confident that WTM will help Experience North Korea with its pioneering plans, and ensure plenty of business deals are signed, which will increase the country's exposure and the number of visitors to possibly the world's most isolated country."
6,000 Westerners are thought to have travelled to the country last year, up from 1,000 in 2003.
Earlier this year Kim Jong-un opened North Korea's first tourism college. Ramon Pacheco Pardo, a lecturer in international relations at King's College London told The Times that over the past few months there has been an increase in spending in parks and hotels.
"North Koreans are raised to believe that foreigners respect, if not idolise, the Kim family and North Korea as a country, and in most cases only encounter foreigners under controlled situations in which this seems to be the case," he said. "My impression is that they are glad to have confirmation of what they have been taught."
In a Q&A session on the Experience North Korea website, Spanish-born managing partner Nathalie Armengol reassures potential visitors. "I have been many times and it's totally safe and open to foreigners," she says, before adding ominously, "except for very few particular days in the calendar year."