How the U.S. Spies: Backpack-Size Silicon Valley Satellites to Target North Korea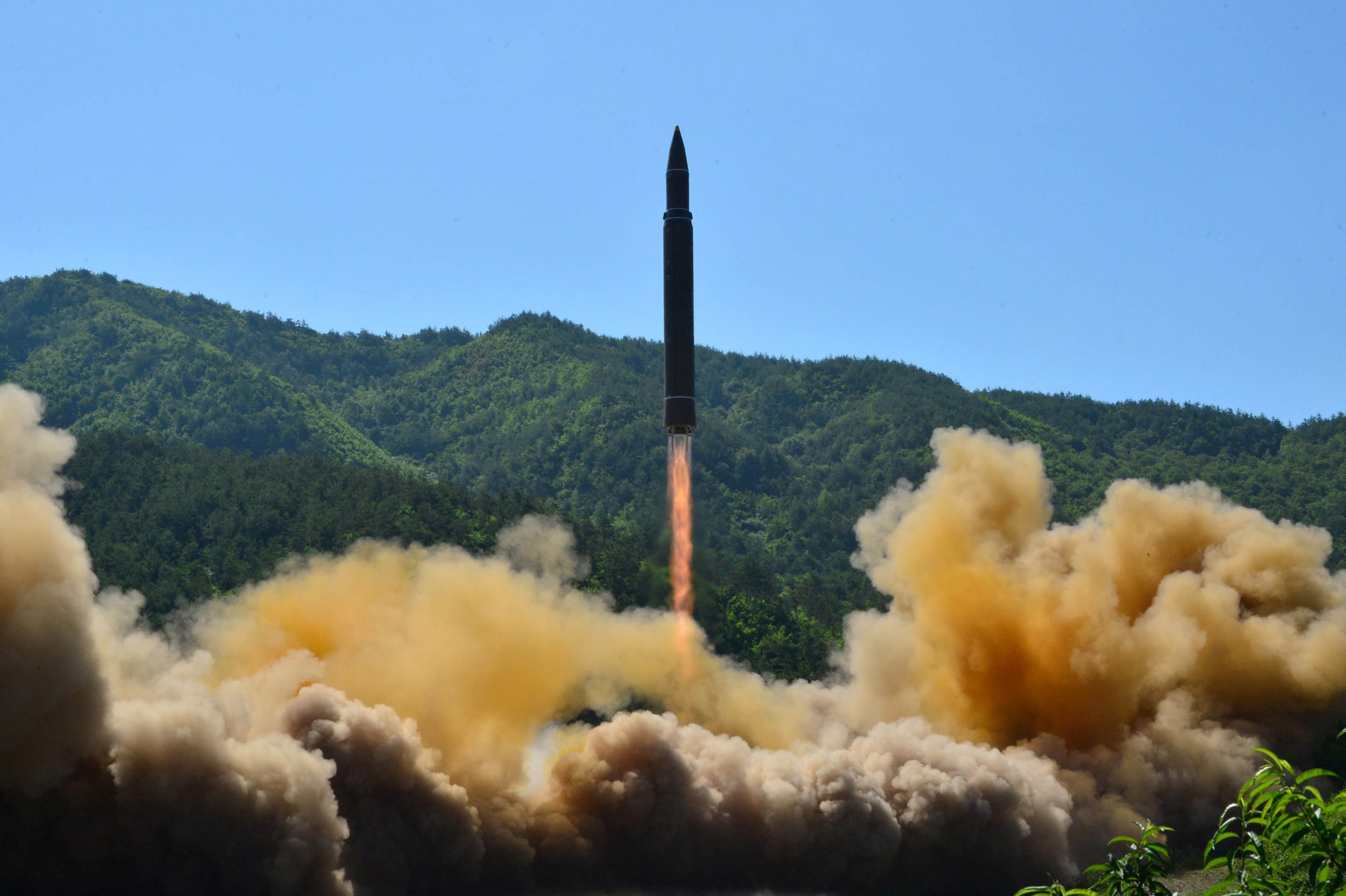 Quick reaction time to a possible missile strike originating from North Korea is predicated largely on the best possible intelligence gleaned from satellites gathering real-time information above the peninsula. But with current satellites capable of covering only a third of North Korea at a time, and not nearly as accurate during inclement weather or at night, the U.S. military has turned to Silicon Valley to create a new swarm of smaller satellites capable of quickly finding nuclear or missile facilities and taking them out before a disaster occurs, The New York Times reported Thursday.
Some of the satellites are even as small as backpacks.
The U.S. was put on edge Tuesday after Kim Jong Un's regime tested yet another missile, claiming it was of the intercontinental ballistic kind that could reach the U.S. and potentially deliver a nuclear warhead.
That the North Korea test was carried out at a new site—a Pentagon spokesman told the Times it was "not one we have seen before"—is considered quite worrisome, but the new, smaller technology could help.
Possessing better information faster would allow the U.S. military to conduct a "Kill Chain" plan aimed at eliminating missile launch sites and other nuclear facilities before a potentially lethal attack occurs.
Thus, the defense department is investing in Silicon Valley companies like Capella Space, whose founder, Payam Banazadeh, spoke to the Times about the tiny satellites.
"The entire spacecraft is the size of a backpack," Banazadeh said of the satellite combined with its delivery system.
"Everything is getting smaller," he added. "Even the next version of the satellite."
The satellites could be launched later this year or in early 2018.
Employing the commercial sector, rather than the military, to develop satellites is nothing new. There has been a large increase in recent years in the number of satellites orbiting the planet to be used for everything from responding to environmental disasters to counting infrastructure, Newsweek reported in September.
Yet, while more reliable and clearer intelligence would prove invaluable in a worst case scenario, the U.S. has thus far maintained its calls to keep diplomatic channels open with North Korea. (Though President Donald Trump claimed Thursday "pretty severe" options have been raised concerning the dictatorship.)
According to ABC News, U.S. Defense Secretary Jim Mattis expressed a calmer line of approach when he said diplomacy "has not failed. As Churchill put it, it's better to jaw-jaw than war-war."