North Korea's New Missiles Came From Ukraine and Russia, Report Claims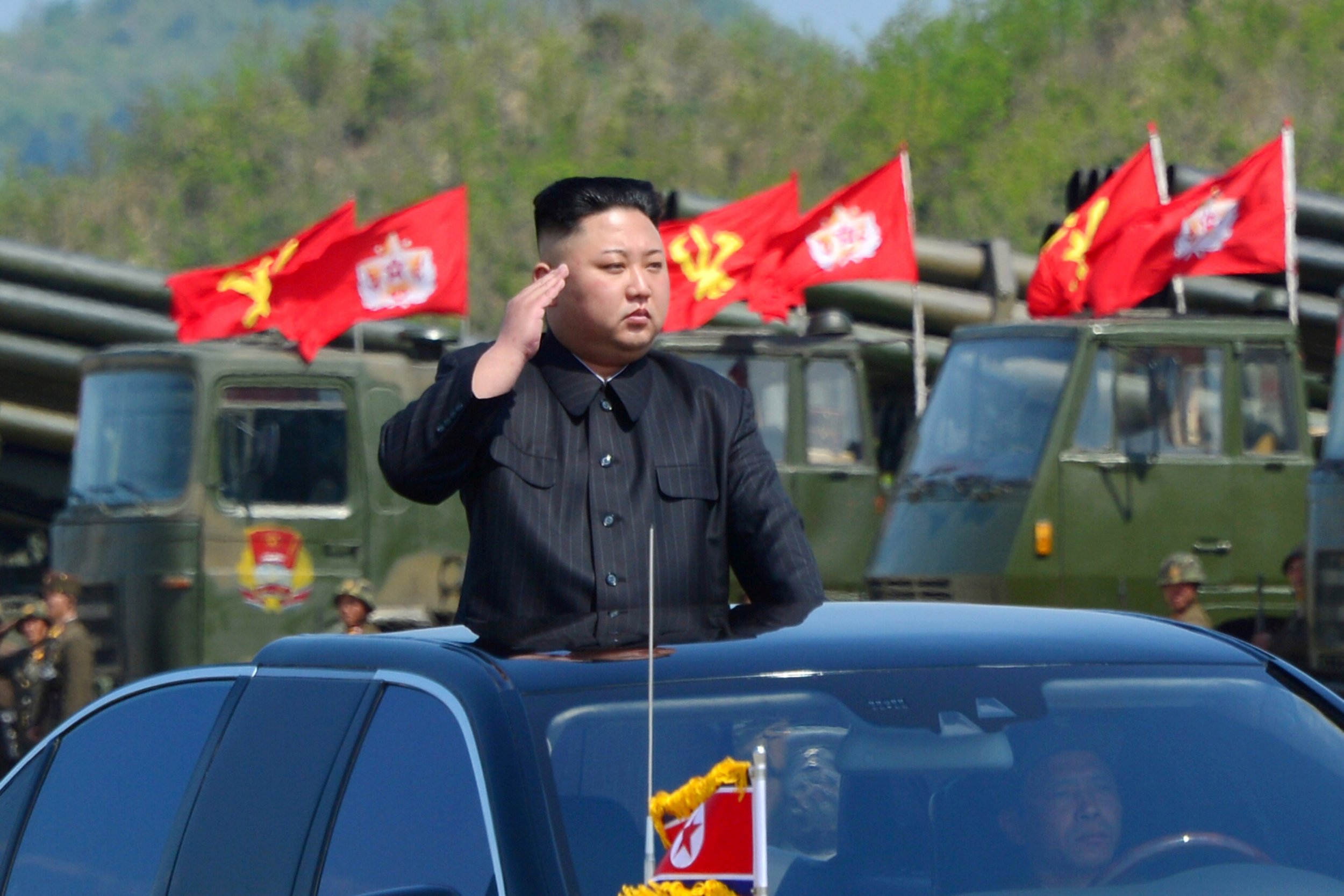 The speed at which North Korea has ramped up its missile and nuclear defense programs within the last two years is reportedly due to purchases Kim Jong Un's regime has made on a weapons black market linked to Ukraine and Russia, as the United States and the globe fret over a potential military conflict.
A new report released Monday by the International Institute for Strategic Studies explains the North has made "astounding strides" in missile development, and it could not have done so without a high-performance liquid-propellant engine, or LPE, provided by a "foreign source."
"Claims that the LPE is a North Korean product would be more believable if the country's experts had in the recent past developed and tested a series of smaller, less powerful engines, but there are no reports of such activities," the report, penned by missile expert Michael Elleman, reads.
Citing available evidence, which can be sparse due to the secretive ways of the North and its isolation from the rest of the world, the report states that North Korea's ability to jump from short- and medium-range missiles and a flawed type of intermediate-range missile to a more advanced and successful intermediate Hwasong-12 and an intercontinental ballistic missile, called Hwasong-14, could only have occurred with an LPE related to the Soviet RD-250 engines.
Stating that it was "less likely" that Russian engineers could have directly worked on the North's missiles, the conclusion is drawn that the Soviet Rd-250 missiles and the requisite experience with that class of missile stemmed from factories either from the top Russian rocket engine manufacturer Energomash or the Ukraine's KB Yuzhnoye.
"One has to conclude that the modified engines were made in those factories," the report reads.
The latter company has a factory based in Dnipro, Ukraine, located inside a part of the country attempting to break away and join Russia amid a military conflict, and U.S. intelligence agencies believe the Soviet rockets in North Korea were likely made there, as the state-owned factory has struggled, The New York Times reported.
Also, back in 2011, North Koreans were caught attempting to steal missile secrets from the factory, and the North may have tried to infiltrate the factory another time.
The rocket engines also are believed to be the very ones the North used to test two missiles last month, which has led to more threats from Kim and calls for diplomacy by China—the North's sole ally—and even threats from U.S. President Donald Trump.