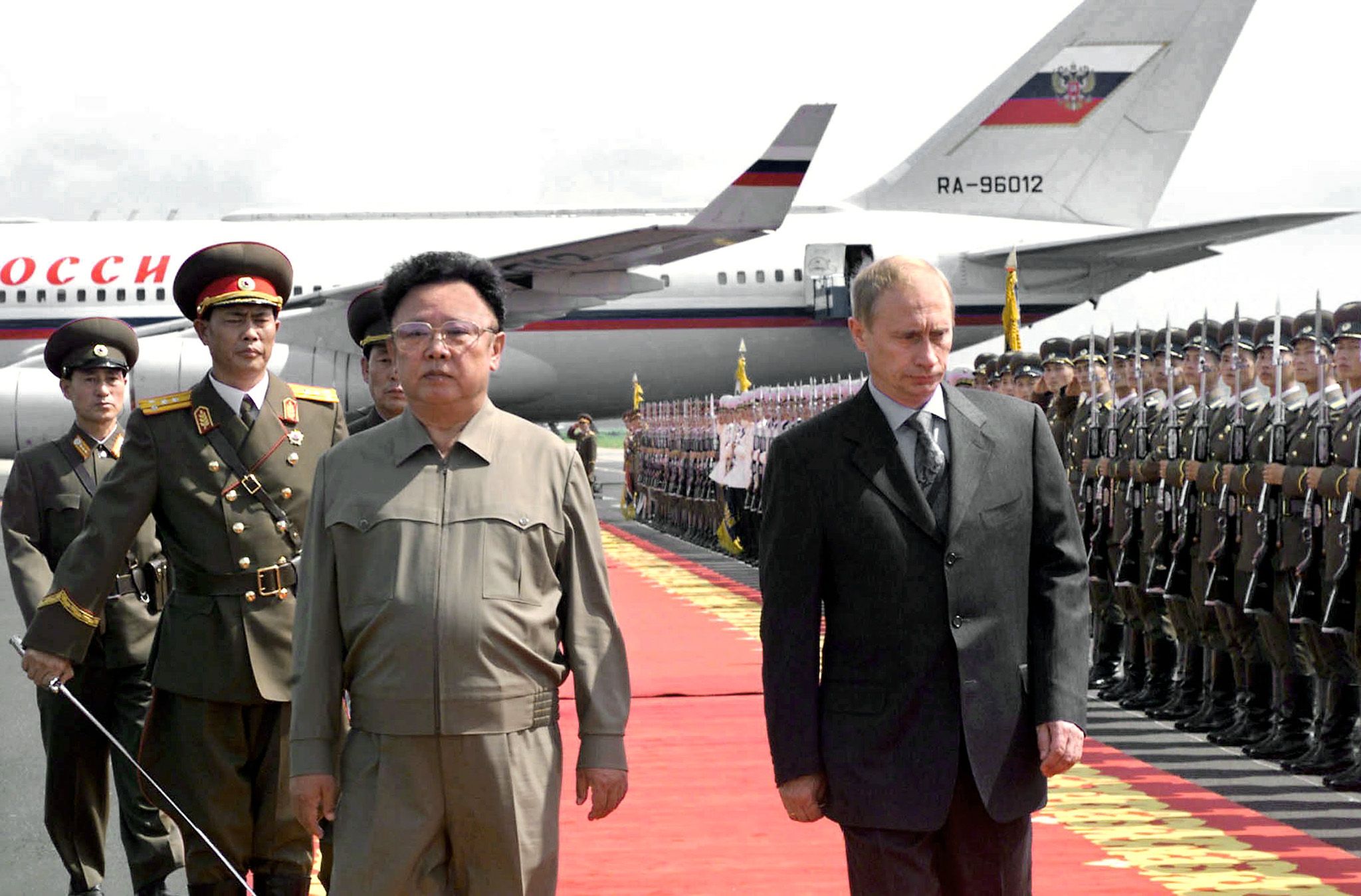 More than half of Americans say North Korea is the U.S.'s greatest enemy—and no other foreign country comes close, a poll revealed on Monday.
Among Americans surveyed by Gallup in the first 10 days of February, 51 percent said they consider North Korea the greatest enemy, a percentage that exponentially increased from 16 percent in February 2016.
Russia, China and Iran distantly trailed North Korea, in that order, during the eleventh World Affairs poll that has asked the "greatest enemy" question since 2001.
"Americans' answers to open-ended questions often do not focus on a single response unless it is particularly obvious," the poll report read. "In the case of the 'greatest U.S. enemy' question, recent growing tensions with North Korea are top of mind for a slim majority of Americans."
Related: Will North Korea and the U.S. Go to War in 2018?
Relations between the U.S. and North Korea have been tense for decades, but they "reached a boiling point" in 2017 with the North's missile tests and a war of words between President Donald Trump and North Korean leader Kim Jong Un, the report stated. Accordingly, North Korea's rise to the top of the list is "not surprising," it noted.
Among poll participants, 19 percent believed Russia is the greatest enemy—an uptick from 15 percent two years ago. Russian interference in the 2016 presidential election was likely a significant factor behind the higher figure, which is the largest percentage for Russia in Gallup's trend.
"While Russia is a distant second to North Korea, it is considered an enemy by more Democrats than Republicans, suggesting Russian meddling in the 2016 election is considered particularly dangerous to some partisan groups," the poll report indicated.
China came in third place, with 11 percent saying it is the greatest enemy, down from 12 percent two years ago. Iran landed in fourth place, with 7 percent considering it the greatest nemesis, half of the 14 percent that thought so a couple years ago.
"Yet this year marks a departure from the past," the poll report found, "With one country dominating Americans' opinions and only four garnering considerable mentions."