Will North Korea Bomb Hawaii? Island Tests Sirens To Prepare For Nuclear Attack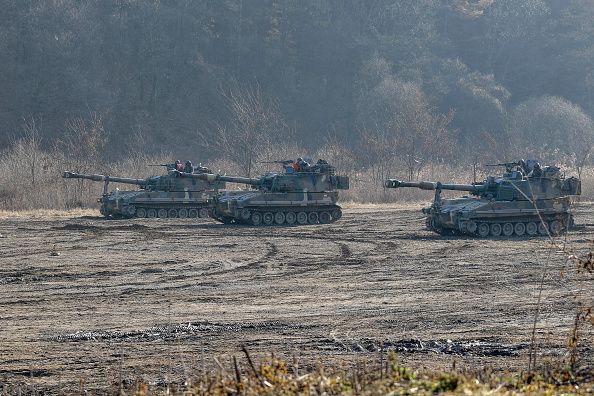 Hawaii tested a nuclear attack warning siren early Friday, for the first time since the end of the Cold War, in response to the growing threat from North Korea's nuclear program.
A state official warned Hawaii residents that the drills were necessary, and that people should make emergency preparations with their families in case Pyongyang should launch a missile that reached the islands.
"There will be no time to call our loved ones, pick up our kids and find a designated shelter," Vern Miyagi, an administrator with the Hawaii Emergency Management Agency, told reporters.
The alarm drills will continue to run on the first of each month, and in the event of a real nuclear bomb threat, the sirens will give residents about 15 minutes to prepare. That's how long officials say a missile launched from North Korea would take to reach Hawaii.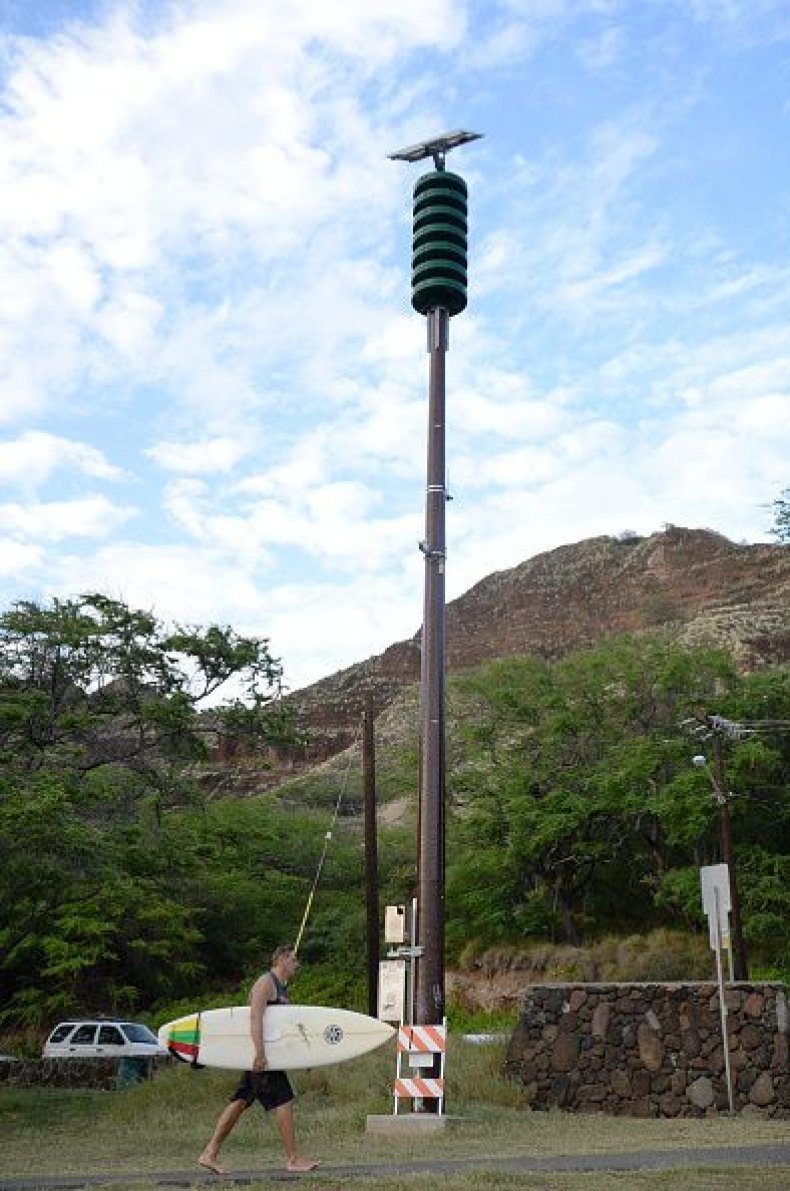 The test is the latest sign of an escalating conflict between the United States and North Korea, where leader Kim Jong-Un has claimed to have the capacity to fire a ballistic missile that could hit anywhere in the mainland United States.
Siren tests are routine in Hawaii for tsunamis or hurricanes, but the last time a test was conducted to prepare for the possibility of a nuclear attack was in the 1980s at the end of the Cold War.
"It's making everyone nervous," said Erin Keller, a Hawaiian restaurant owner, in an interview with the Washington Post. "Generally I feel like living in Hawaii makes it so that you're kind of removed from that sense of drama and danger. But the proximity of Hawaii to North Korea changes everything. Are we sticking out like a sore thumb?"
Officials in Hawaii say that the probability of a nuclear attack hitting Hawaii is low. The Hawaii Emergency Management Agency projects that 90 percent of the state's 1.4 million residents would survive if an attack were to occur.
But the low odds haven't stopped Hawaiian residents from getting nervous, especially as President Donald Trump has escalated the conflict over Twitter, calling Kim "rocket man" and pledging to "totally destroy" the nation. Kim, for his part, has called Trump "mentally deranged," and promised to use North Korea's nuclear supply to decimate the U.S.
As an Oahu elementary principal, Jamie Dela Cruz told the Post: "These are uncertain times and we want to be prepared."