North Korea Says Nuclear Weapons Are a 'Matter of Life and Death' and Refuses to Talk to U.S.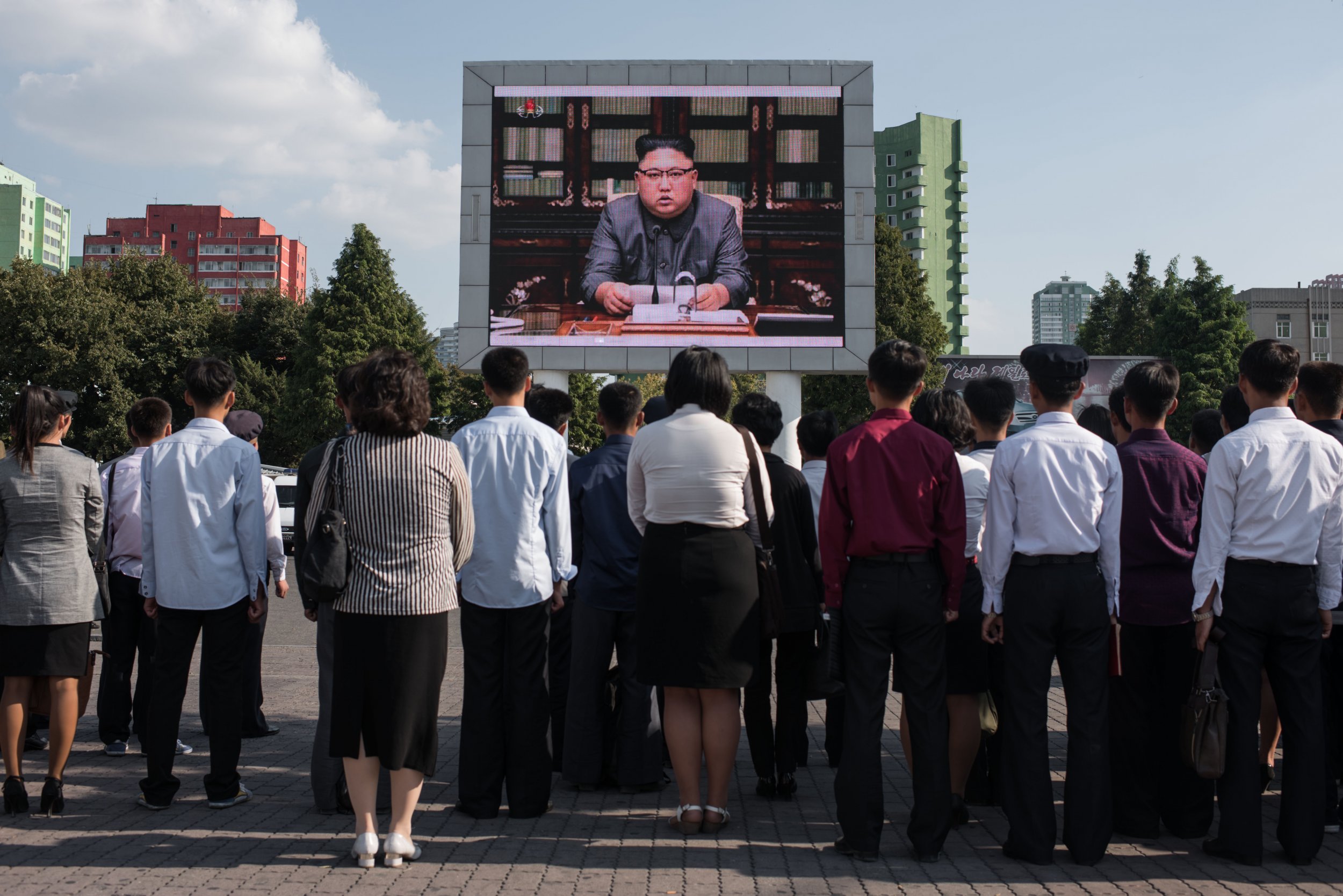 A top North Korean diplomat insisted Friday that Kim Jong Un's regime viewed its nuclear and defense programs as a "matter of life and death" and that the authoritarian regime had no plans to meet with United States officials for talks.
The director-general of North Korea's foreign ministry North American department, Choe Son Hui, said the U.S. would "have to put up" with the North being a nuclear power.
"This is a matter of life and death for us," Choe told a group at a nonproliferation conference in Moscow, according to Reuters. "The current situation deepens our understanding that we need nuclear weapons to repel a potential attack."
Echoing Kim's promises, Choe added: "We will respond to fire with fire."
The North's assertion is one that's long been part of the ongoing controversy over its nuclear programs: that the world and the U.S. in particular might have to accept Kim's regime as the 10th country with nuclear weapons.
Tensions between the U.S. and the North, exacerbated by talk like Choe's as well as President Donald Trump and Kim, have increased throughout the year as more and more missile and nuclear tests occur.
The North conducted its sixth underground nuclear test this year and has fired off medium- and long-range missiles near and over neighbor and U.S. ally Japan. It also has repeatedly threatened the U.S. territory of Guam, with the most recent threat coming last week due to the "reckless moves" made by the U.S, according to CNN.
The cited moves were joint military drills the U.S, Japan and South Korea have conducted in the region, which the North believes are not merely exercises but practice for plans to invade and take down Kim's regime.
"We have already warned several times that we will take counteractions for self-defense, including a salvo of missiles into waters near the U.S. territory of Guam," a researcher at the North's foreign ministry told state-run news agency KCNA. "The U.S. military action hardens our determination that the U.S. should be tamed with fire and lets us take our hand closer to the 'trigger' for taking the toughest countermeasure."
As for talks, the Trump administration appears divided on whether or not to even try. The president seemingly undermined Secretary of State Rex Tillerson with tweets on Oct. 1, writing: "I told Rex Tillerson, our wonderful Secretary of State, that he is wasting his time trying to negotiate with Little Rocket Man... Save your energy Rex, we'll do what has to be done!"
Citing the failures of previous administrations, Trump also stated: "Being nice to Rocket Man hasn't worked in 25 years, why would it work now? Clinton failed, Bush failed, and Obama failed. I won't fail."
The day before the president's ominous and terse messages, Tillerson told reporters in Beijing after meeting with Chinese officials that the U.S. was talking with the North and trying to gauge its temperature for talks. He said there were "a couple, three channels, open to Pyongyang."
Defense Secretary Jim Mattis told the Senate Armed Services Committee on October 3 that the president had told Tillerson and him to pursue diplomatic efforts, and that the combination of Trump's strong words and diplomacy were part of a "dynamic balance" to find a solution.
Mattis also followed up by stating the U.S. needed to "ensure we have military options."