North Korea To U.S.: Nuclear Program Will Continue to Develop in 2018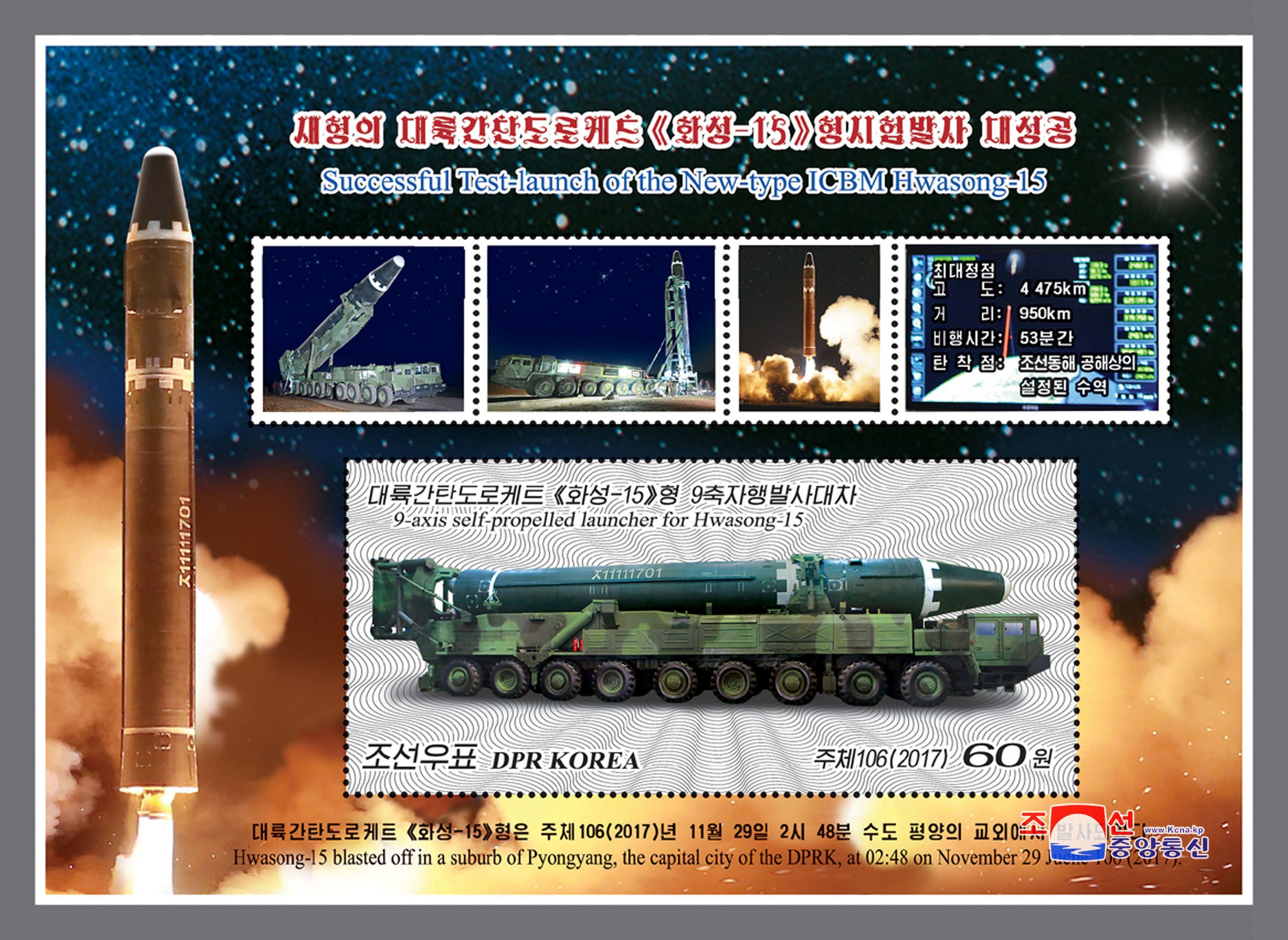 The lead-up to New Year's Eve is for many a time to consider resolutions for the twelve months to come. And it looks like North Korea's regime has fixed on one already: It won't change course on its nuclear program.
Meanwhile, Kim Jong Un and his administration won't be abandoning their tough rhetoric towards America, if a belligerent report from the country's official news outlet is anything to go by.
A report from the state news agency KCNA, headlined "No Force Can Prevail over Independence and Justice" and reported by CNN, told readers: "Do not expect any change in its policy."
"Its entity as an invincible power can neither be undermined nor be stamped out," the report continued.
The country will "continue bolstering the capabilities for self-defense and preemptive attack with the nuclear force as the pivot as long as the U.S. and its vassal forces persist in nuclear threat," according to the state news report.
"The [Democratic People's Republic of Korea], as a responsible nuclear weapons state, will lead the trend of history to the only road of independence and justice, weathering all tempests on this planet," it said.
Meanwhile, the report referred to North Korea's ability to strike "the heart of the U.S."
The communist state claimed at the end of November that the whole of the U.S. mainland is within its reach after it launched a new "Hwasong-15" intercontinental ballistic missile in a 2,796 mile high vertical test flight.
The KCNA report boasted that North Korea now enjoyed new "status" as a "world-class nuclear power." The country will "deal with the U.S.'s most ferocious declaration of war with fire surely and definitely," the report said.
Escalating rhetoric and provocative missile and other weapons tests by North Korea have defined relations between the U.S. and the totalitarian state for much of 2017.
Following November's missile launch, the UN security council earlier this month adopted a tough new round of sanctions against North Korea.
The resolution, drafted by the U.S. and supported by every other security council member state, will cut petrol imports to North Korea by as much as 90 percent, ban exports from the country, and require the return home of North Korean nationals employed overseas.
At the time, North Korea said that the new measures were "a violent breach of our republic's sovereignty and an act of war that destroys the peace and stability of the Korean peninsula and a wide region."
"We will further consolidate our self-defensive nuclear deterrence aimed at fundamentally eradicating the U.S. nuclear threats, blackmail and hostile moves by establishing the practical balance of force with the U.S.," it added.