North Korea Preparing Nuclear Test, Satellite Images Suggest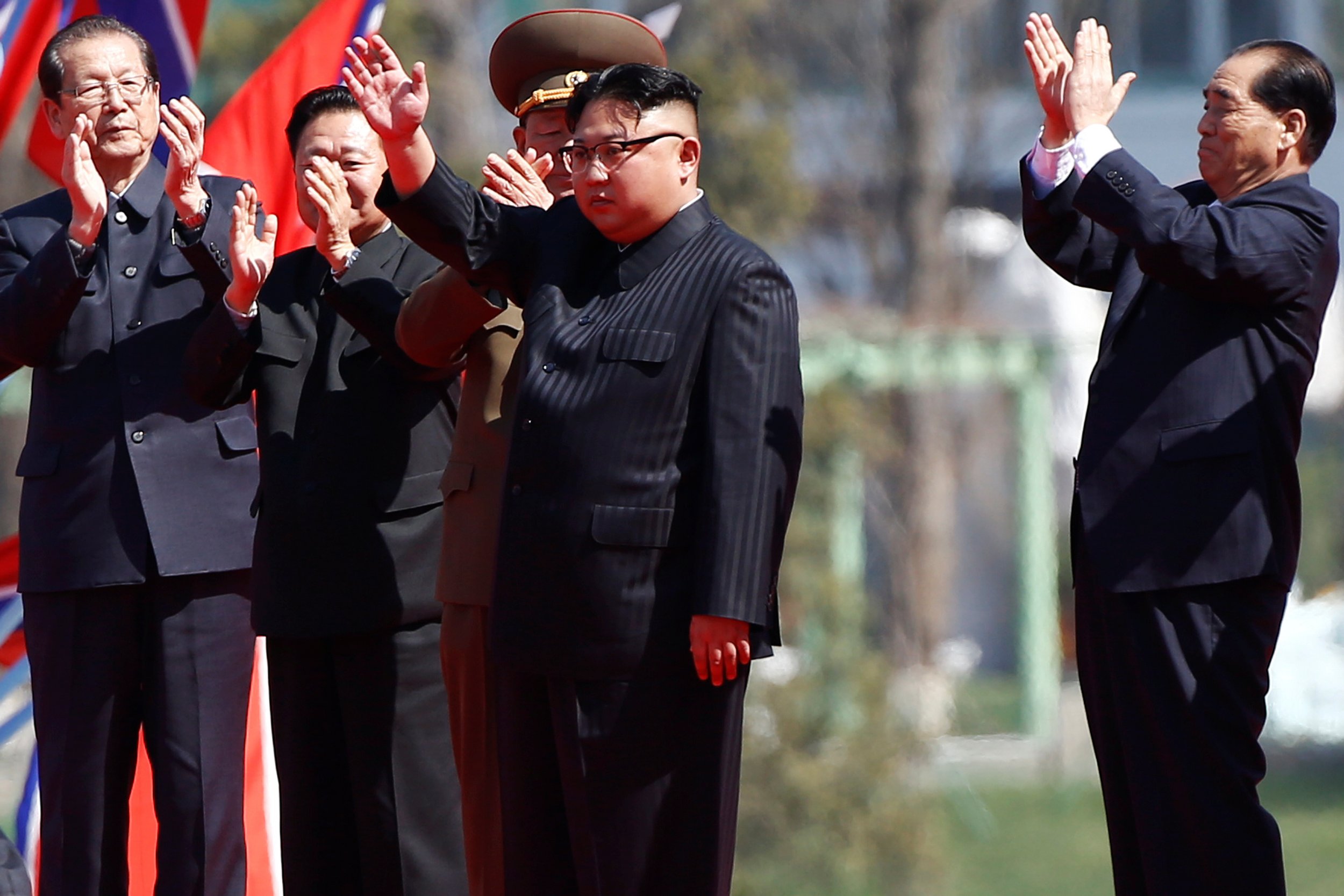 Satellite images suggest North Korea is preparing to conduct a nuclear test, its sixth since 2006, according to U.S.-based monitoring group 38 North.
The group said on its website that North Korea was "primed and ready" for the test at Punggye-ri Nuclear Test site in the northeast of the country.
The site published pictures that it said show "continuous activity" around the North Portal. The site is the only known nuclear test site in North Korea. In the satellite images 38 North said there are people—groups and individuals—walking around the site and new activity in the main administrative site is visible.
Describing the scenes, 38 North reported: " What appears to be a small vehicle or trailer is located immediately outside the entrance… The netting—suspended over probable equipment—south of the portal's support building remains in place, and there has been no significant dumping of additional material on the portal's spoil pile."
In the main administrative area, "[there] are approximately 11 probable tarp-covered pallets of equipment or supplies, a formation of personnel, and several individuals walking about."
However, Yonhap, South Korea's news agency, has played down the likelihood of a nuclear launch. South Korean military officials told the agency that they had seen "no unusual" signs detected in connection with reports of the North's possible strategic provocations.
"There has been no unusual activity so far. It's routine for the South Korean military to strengthen its alert level before and after the North's celebration of the 105th birth anniversary of Kim Il Sung, the communist nation's late founding father and grandfather of current leader Kim Jong Un," said Army Col. Roh Jae-cheon, a spokesman for the Joint Chiefs of Staff, according to Yonhap.
Hundreds of journalists, including those from the U.S. and from Japan, are in Pyongyang to report on birthday celebrations. Yonhap reported that North Korea had told them to prepare for an unspecified " big and important event."
According to The Guardian, reporters were taken to view a new high-rise apartment complex in the centre of Pyongyang, and officials had made no comments about a nuclear test.
North Korea often marks significant events in its history by test-firing missiles and showing its military capabilities, and commentators say its it is possible that Kim Il Sung's birthday on Saturday will prove such an occasion.