North Korea May Be Getting Ready for Its Sixth Nuclear Test, According to South Korean Spies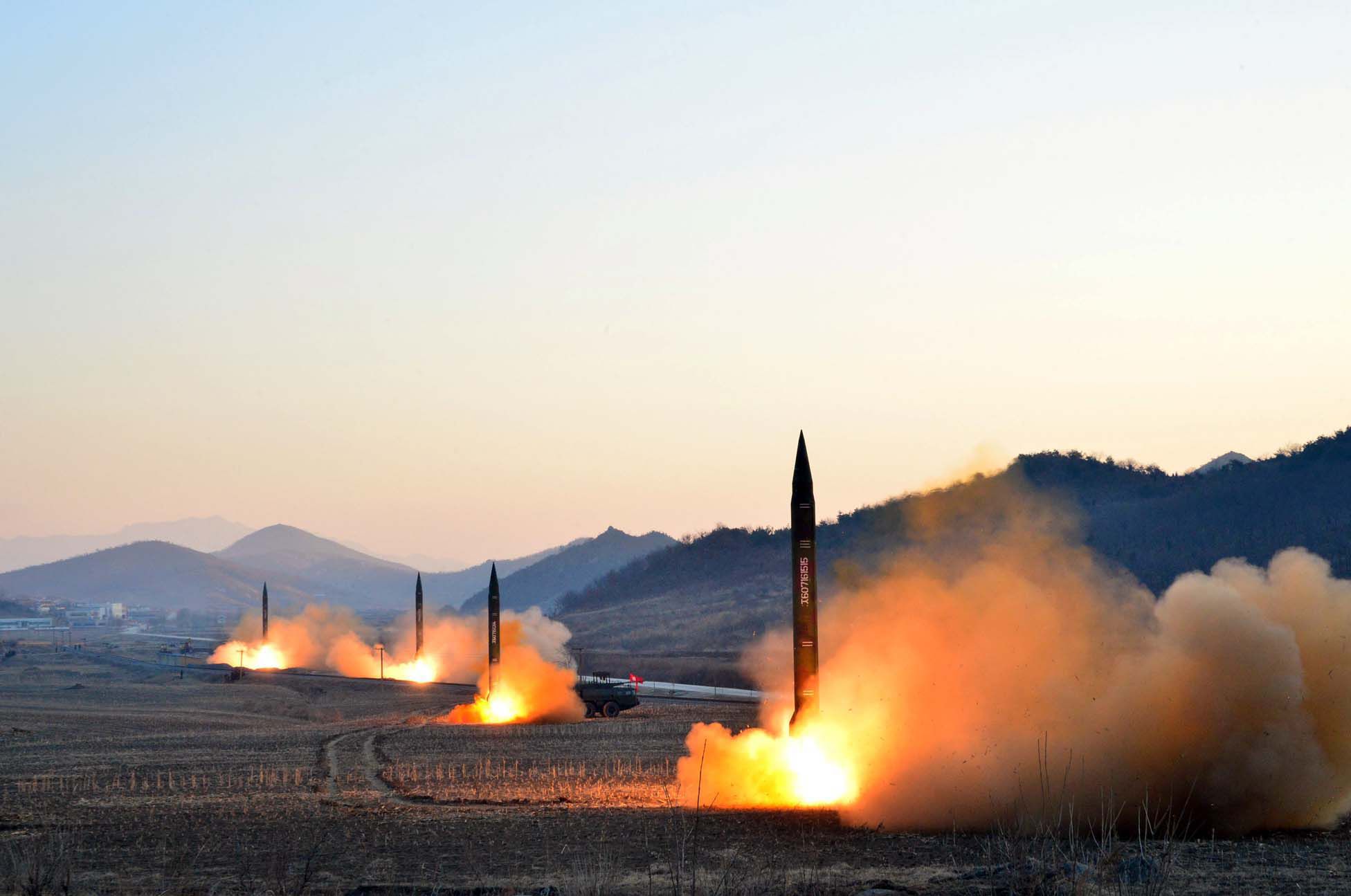 Intelligence officials in South Korea suggested Monday that North Korea may be getting ready to host its sixth nuclear test or launch another ballistic missile—soon.
Spies with South Korea's National Intelligence Service told politicians Monday that North Korea may be preparing to hold a nuclear test in the coming weeks, according to CNN. Officials have spotted activity indicating that two tunnels at the Punggye-ri test site have been equipped for a possible test, which would be the country's sixth since 2006.
South Korean politician Kim Byung-kee also said "the agency is preparing for the possibility that North Korea would launch another ballistic missile during the remaining UFG period or for the Sept. 9 anniversary," according to The Korea Herald.
Kim was referring to the ongoing Ulchi-Freedom Guardian exercises, an annual joint military effort between the U.S. and South Korea designed to practice their responses should Pyongyang attack. Although representatives from both countries have insisted the games are just a precaution, North Korean leaders have interpreted them differently, saying in a recent statement that "no one can vouch that these huge forces concentrated in South Korea will not go over to an actual war action now that the military tensions have reached an extreme pitch in the Korean peninsula."
Also approaching is Republic Foundation Day, a national holiday observed annually on September 9.
A September 9 launch date would fall on the one-year anniversary of the last nuclear test, which triggered a Magnitude 5 earthquake in the area and inspired North Korean officials to brag about the country's ability "to produce at will, and as many as it wants, a variety of smaller, lighter and diversified nuclear warheads of higher strike power."
Leaders in Pyongyang used similar threatening rhetoric Monday while celebrating the creation of their navy. In an article published in the state-run paper Rodong Sinmun and shared by Yonhap, officials said the navy planned to "bury the entirety of the U.S. under water if the U.S. brings in the cloud of war of aggression on this soil."
As Reuters noted, another nuclear test could lead to more sanctions from the United Nations and issues with China. Previous nuclear tests were conducted in 2016, 2013, 2009 and 2006.