North Korea Preparing Sixth Nuclear Test, Won't Wait For U.S. To Strike First, Ambassador Warns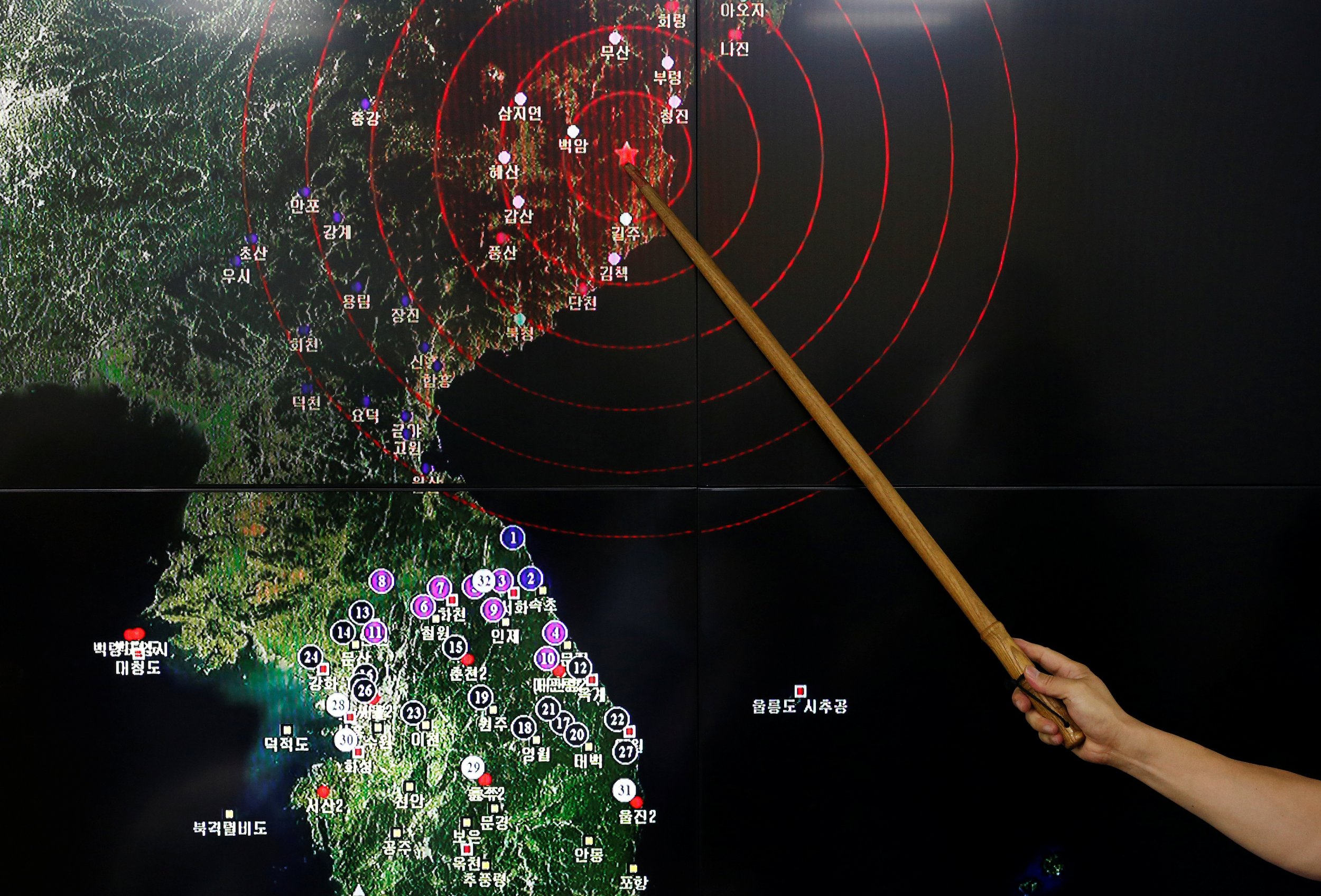 North Korea's ambassador to the U.K. said Wednesday that Pyongyang was willing to pursue a sixth nuclear weapons test at an undisclosed time in spite of military threats from the U.S.
North Korean envoy Choe Il revealed Pyongyang's ambitions to conduct another nuclear test during his first interview since being appointed to the position in November, soon after his predecessor defected. Echoing the official stance of his government, Choe asserted North Korea's right to maintain and develop nuclear weapons as a deterrent to foreign invasion. Though he said he was unaware of a specific date for another nuclear weapons test, he stated that one would be conducted on leader Kim Jong Un's terms regardless of U.S. pressure.
Related: North Korea's Feud with China Leaves Door Open for Russia, But It Won't Be Easy
"I can say that the nuclear test will be conducted at the place and time as decided by our supreme leader, Kim Jong Un," Choe told U.K.-based media agency Sky News.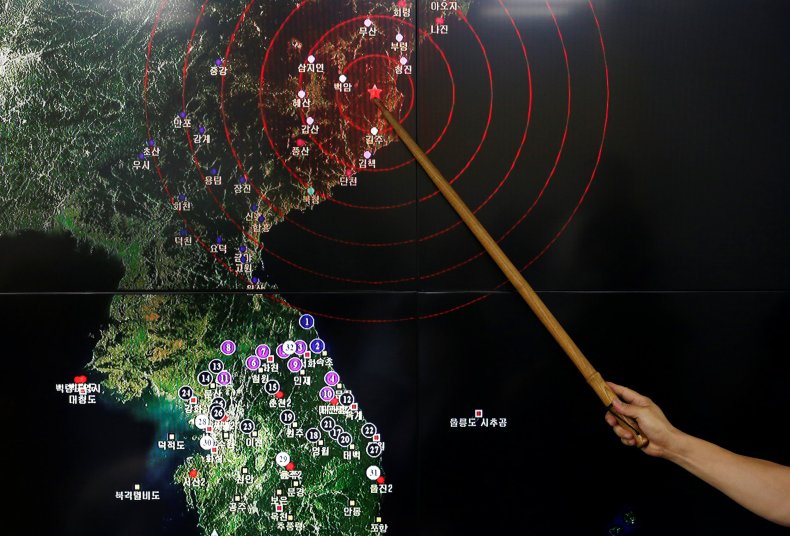 Reports emerged last month claiming the reclusive, militarized state was planning a nuclear test on North Korea's "Day of the Sun," which commemorates the birthday of North Korea's founder and Kim Jong Un's grandfather, Kim Il Sung. President Donald Trump responded by sending a naval strike group to the region alongside vows to prevent Pyongyang from going through with such a test. The nuclear weapons test never occurred, but North Korea has publicly disavowed any foreign opposition to its nuclear program, even from its traditional ally, China, which also has criticized North Korea's possession of weapons of mass destruction.
As the U.S. continues to pressure China to bring its neighbor to the negotiating table, Choe said Wednesday that North Korea was unphased by Trump's threats. He cited Pyongyang's decision to conduct two ballistic missile launches as evidence of the nation's resolve. The two tests ultimately failed, but were condemned by the U.N. Security Council, which passed a U.S.-drafted statement threatening further action if Pyongyang did not end its nuclear program. Choe dismissed the U.S.'s rhetoric as empty because of North Korea's nuclear arsenal, which he said would prevent the U.S. from intervening as it did "in weak countries, including Afghanistan and Libya.
"If the U.S. moves an inch, then we are ready to turn to ashes any available strategic assets of the U.S.," Choe said.
"They cannot actually attack the strong countries, although they talk about it," he later added. "We have to have nuclear power. We have shown our strong military power and nuclear power this April. Because of our strong military power, the U.S. could not attack us first."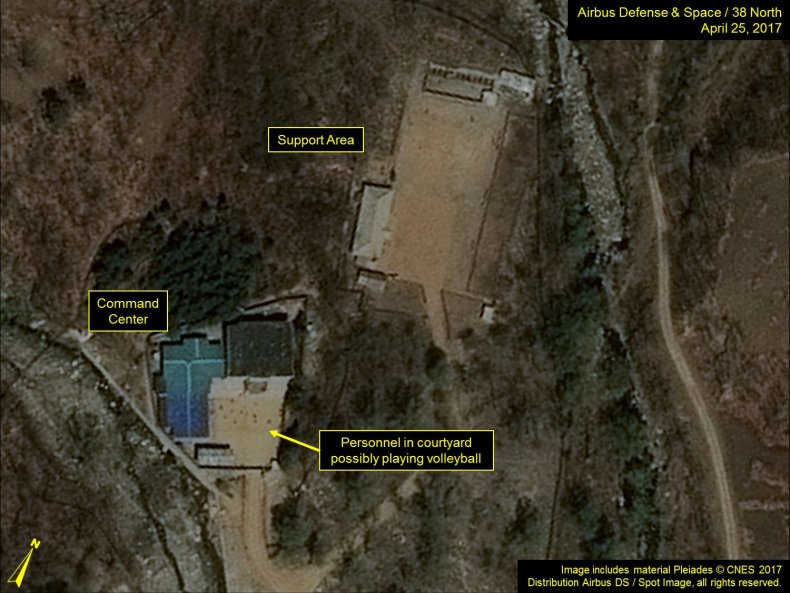 Recent satellite imagery has indicated new activity at North Korea's Punggye-ri nuclear test site, a development that U.N. International Atomic Energy chief Yukiya Amano said Thursday gave the agency "concrete information that the nuclear program is going ahead." A report on the site provided by analysts Joseph Bermudez and Jack Liu to North Korea monitoring group 38 North determined that "it is unclear if this activity indicates that a nuclear test has been canceled, the facility is in stand-by mode or that a test is imminent."
North Korea is believed to possess 10 to 20 nuclear weapons and an arsenal of around 1000 ballistic missiles. Kim announced earlier this year that the country was in the final phases of developing an intercontinental ballistic missile capable of reaching the U.S., however, analysts have raised doubts as to how close North Korea is to producing such a projectile and to developing the technology required to fit a nuclear warhead onto it. The nation's current military capabilities, however, put nearby U.S. allies such as South Korea and Japan, both of which host U.S. military installations, at risk of attack.