North Korea Nuclear Test Imminent? U.S. Sends 'Nuke-Sniffer' To Japan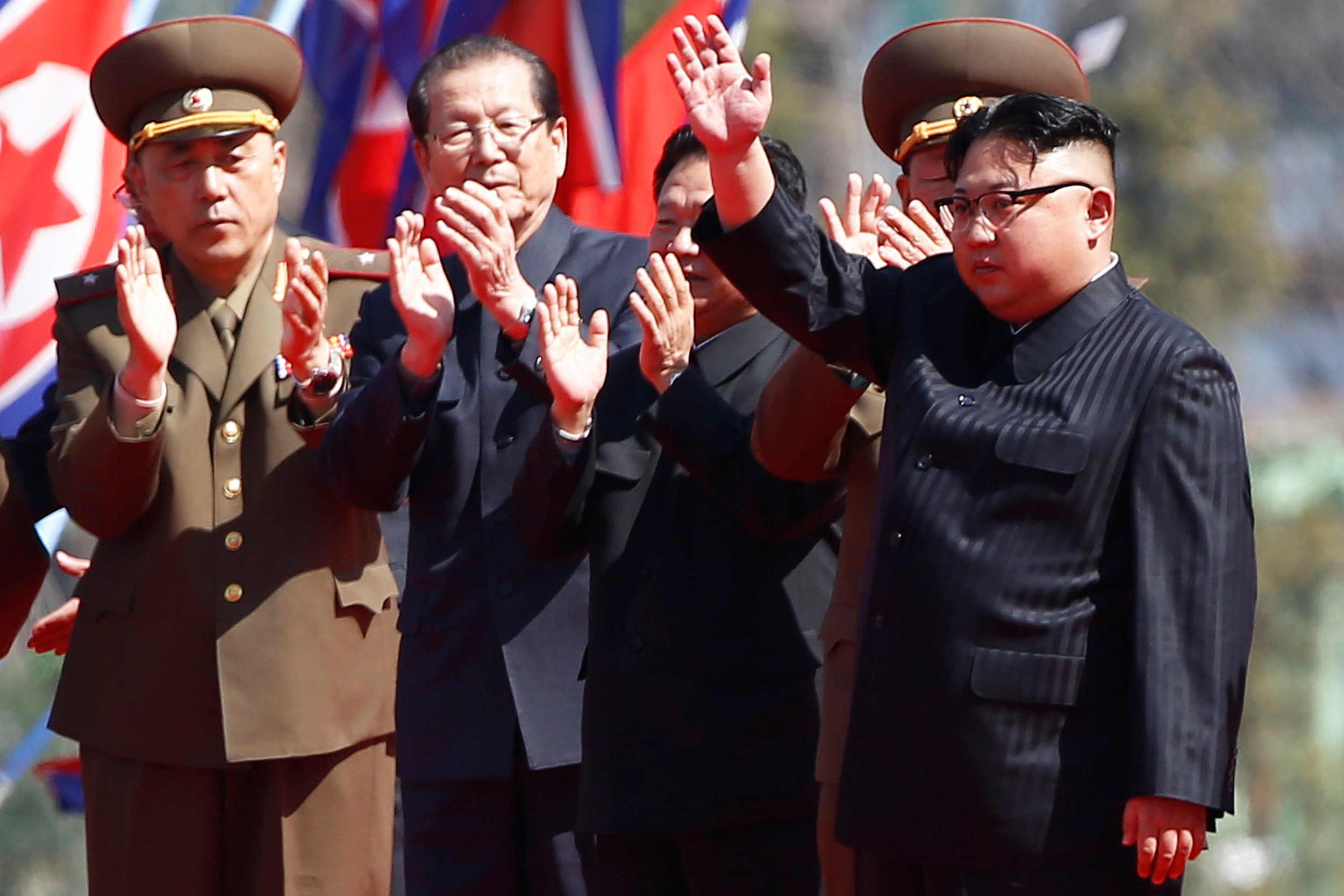 As tension and speculation increases over North Korea's expected sixth nuclear bomb test, the United States on April 7 reportedly sent an aircraft to Okinawa, Japan, capable of sniffing out radioactive material following a blast, Stars and Stripes reported.
The WC-135 Constant Phoenix, or "nuke-sniffer," landed at Kadena Air Base on the island last week, according to an aircraft monitor, as the world frets over reports Kim Jong Un's regime may be planning its latest nuclear bomb test Saturday in celebration of his grandfather and North Korea's founder Kim Il-sung's birthday.
Neither the U.S Air Force's 18th Wing nor Japan's Ministry of Defense would confirm the aircraft's arrival but a senior Japan Self-Defense Force official did, according to the report.
The aircraft had previously been used two times in recent years, both for military and humanitarian work. One WC-135 was deployed to test the air in the region following North Korea's nuclear test in October 2006, and another was sent to collect samples after the meltdown of the Fukushima Dai-ichi nuclear power plant in Japan six years ago.
While North Korea has conducted both intermediate and long-range missile as well as nuclear tests many times before, especially in honor of its historical milestones, the world has become even more on edge due to the increasing frequency of the latest tests as well as Kim Jong Un's threats through his state-run media arm.
Kim's tempestuous rhetoric increased over the last two months and was directed at the U.S. and South Korea, who were conducting their annual military drills that the North considers preparations for war or an invasion. Most recently, after a U.S. Navy strike group headed toward the western Pacific, a North-run newspaper responded by threatening the "toughest counteraction.
"Our revolutionary strong army is keenly watching every move by enemy elements with our nuclear sight focused on the U.S. invasionary bases not only in South Korea and the Pacific operation theatre but also in the U.S. mainland," the propaganda newspaper wrote according to The Independent. "We never beg for peace but we will take the toughest counteraction against the provocateurs in order to defend ourselves by powerful force of arms and keep to the road chosen by ourselves."
Satellite images have indicated the North had made preparations for an underground test inside Mount Mantap, where its other nuclear tests have taken place before, within a vast tunnel system, The New York Times reported. And analysts from the Johns Hopkins University-based monitoring group 38 North said it appeared a new test was "primed and ready."
The last nuclear test took place in September and was the third such test under Kim since he assumed power in late 2011.
President Donald Trump, who along with Secretary of State Rex Tillerson, has attempted a much firmer approach to dealing with the North than some of his predecessors and has asked for neighboring China to play more of an active role in curbing the missile and defense program's proliferation.