North Korea Threatens U.S.: Lay Off If "It Wants to Live Safely"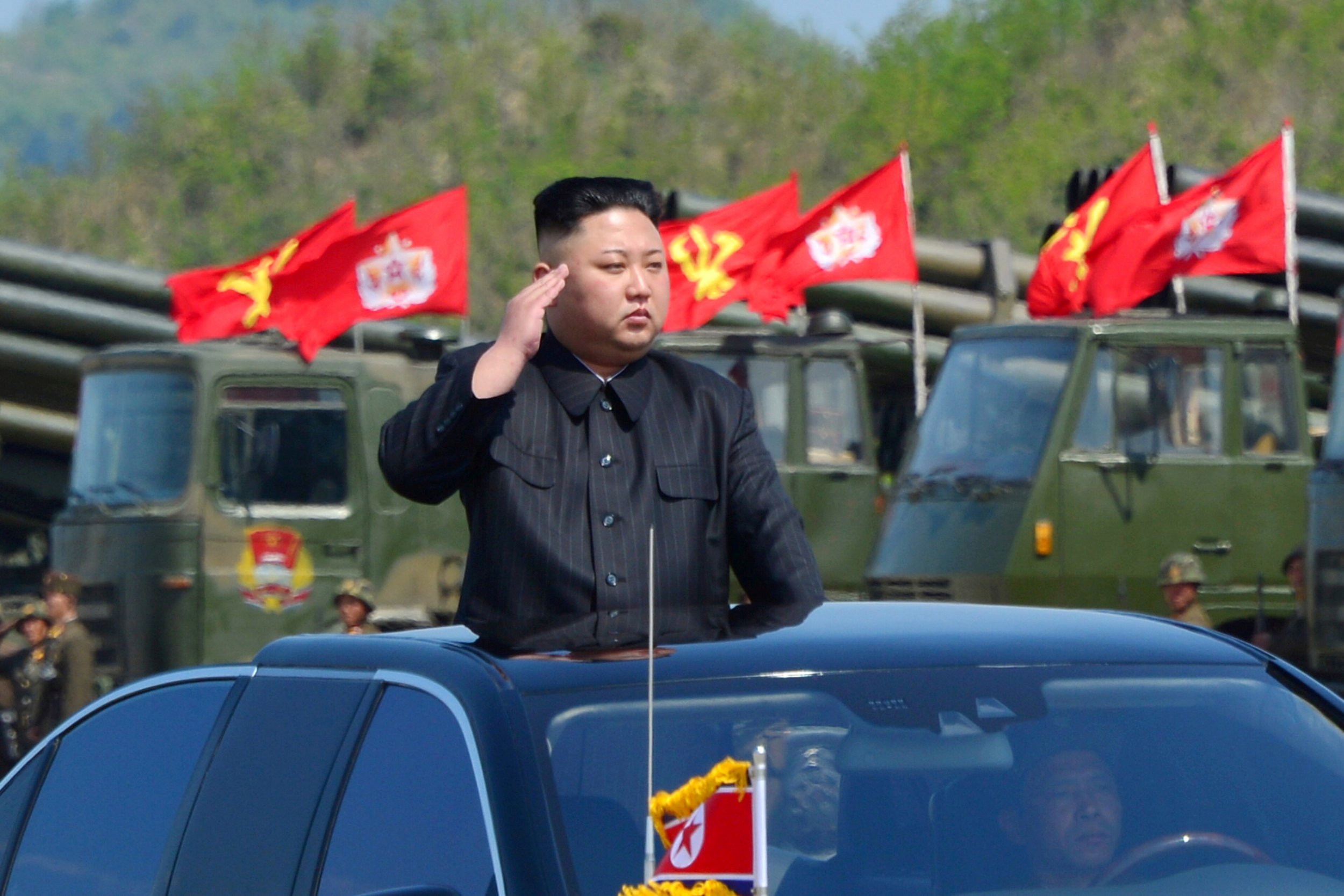 North Korea said Sunday that it was a "pipe dream" for the United States to believe it would ever give up its nuclear weapons program.
The statement came after the United Nations Security Council unanimously approved a set of tough new sanctions on the country. The sanctions were largely in response to North Korean leader Kim Jong Un launching a ballistic missile that Pyongyang claims can reach anywhere in the U.S.
The resolution, drafted by the United States and negotiated with China, limits North Korea's refined-oil imports by 89 percent, calls for the return home of North Koreans working overseas within 24 months and hardens its stance on ships smuggling banned items to and from the country. Pyongyang has called it an "act of war" and a "complete economic blockade."
On Sunday, Kim Jong Un released a message threatening the U.S. and insisting that North Korea would not give up its nuclear programs no matter what the consequence.
"If the U.S. wishes to live safely, it must abandon its hostile policy towards the [Democratic People's Republic of Korea] and learn to co-exist with the country that has nuclear weapons and should wake up from its pipe dream of our country giving up nuclear weapons which we have developed and completed through all kinds of hardships," said the statement, transmitted via North Korea's state-run Korean Central News Agency (KCNA).
China's Foreign Ministry spokesperson Hua Chunying said on Monday that the new sanctions emphasized punishing North Korea economically but did not inflict adverse humanitarian impact on its citizens. Hua encouraged the U.S. and North Korea to work to "de-escalate tensions."
The resolution did, however, draw criticism from Russia. The U.N. Security Council was forced to revise the sanctions to allow a longer period of time for North Korean workers to return home and to reduce the number of North Koreans put on the U.N. sanctions blacklist from 19 to 15 in order to gain Russia's approval.
"We will continue to match the Kim regime's choice of aggressive action with actions of international sanctions," said Nikki Haley, the U.S. Ambassador to the U.N. The regime in Pyongyang is the "most tragic example of evil in the modern world," she added.